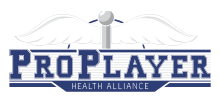 In an effort to spread awareness regarding the prevalence of sleep apnea and alternative forms of treatment, the Pro Player Health Alliance (PPHA) was organized, utilizing the talents and testimonials of former NFL players who suffer from OSA. Football greats, including Tony Dorsett, Derek Kennard, Mark Walczak and Roy Green all have contributed time and effort to the PPHA.
"Creating the Pro Player Health Alliance has brought a new wave of awareness to the public by NFL greats sharing personal struggles, experiences and losses with sleep apnea," said David Gergen, founder of the PPHA, in a released statement.
The organization and the former NFL players travel the country to promote awareness of sleep apnea, educating the public on treatment options and the effects of living with the disorder if untreated.
Gergen also is the president of Gergen's Orthodontic Lab, maker of the Herbst Appliance for OSA. Unlike CPAP, the Herbst Appliance aligns the jaw to keep the airway open. By creating a way for air to flow through instead of forcing it down, the Herbst Appliance provides a natural way to breathe.
According to the PPHA, more than 150 NFL players currently use the Herbst appliance for treatment of OSA.