Philips Lighting is helping travelers using the Scandinavian Airlines Systems (SAS) Experience Lounge at Oslo Gardemoen Airport combat jet lag. The new lounge features architectural lighting and focus rooms equipped with Philips connected LED lighting systems that enable guests to personalize the lighting to suit their needs. There is also a room with a special daylight boosting light designed to energize guests before they fly.
"The concept of SAS' next generation lounges is to create a unique experience and an environment that meets the needs and wishes of our guests while traveling. The ability to impact or accentuate mood through ambience and physically energize people through light underlines our commitment to serve the needs of our travelers and make our lounges truly memorable," says Cilla Nordenberg, concept & development manager at SAS Group, in a release.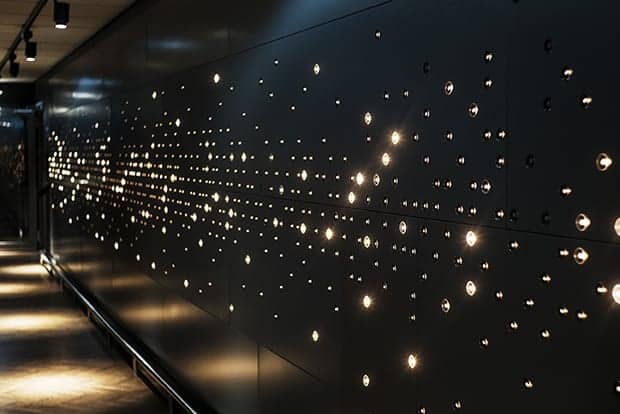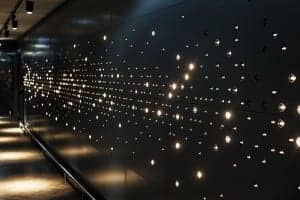 When entering the Oslo experience lounge on the first floor, visitors are welcomed by two Philips Luminous Pattern walls artistically representing the twinkling night view of a city as a plane lands. Along with a wellness room and an innovation hub installed with Philips luminous textile panels, the spacious lounge contains three rooms that have been equipped with Philips Hue, enabling travelers to personalize the light settings to their own needs as if they were at home. Guests can set scenes for the optimum reading experience, to concentrate, or to help them relax and unwind before departure.
Another room contains a "Daylight Booster" that imitates natural daylight with a bright white light from a surface 3 meters away. This helps travelers combat jet lag or prepare for meetings. The "Daylight Booster" room provides a natural energy boost, quite similar to how light therapy combats seasonal affective disorder or "winter blues."
Astrid Simonsen Joos, market leader of Philips Lighting Nordics, says, "Light plays an important role on how people actually feel. We wanted to create a positive and memorable experience in the new lounge. Our lighting concept aims to energize guests before they travel or offer them a space to relax and recharge."
The Luminous Patterns wall and Luminous Textiles are controlled by the Philips Dynalite System, which enables precise control of the lighting and ambiance creation.