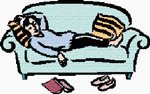 New VP of Sales for Mini Mitter
Mini Mitter, Bend, Ore, has announced the appointment of Joel Malkoff to the new position of vice president of sales. Malkoff, a New York City resident, will divide his time between New York and the physiological monitoring firm's headquarters. He will focus on developing North American sales and strategic planning for sales and marketing operations. Malkoff, who has a BBA in marketing from Pace University, spent more than 20 years in key management positions in the medical device industry before joining Mini Mitter. www.minimitter.com; (800) 685-2999.
Sleeptech Names New Management Team
Sleeptech LLC, Kinnelon, NJ, has created and filled two new senior-level positions. Kevin Kelly, formerly of Saint Barnabas Medical Center, has been named chief financial officer. His responsibilities will be focused on new business development and strategic planning. In addition, Mark Rose has been named chief information officer. Formerly of Fitch Inc, Rose will be responsible for the company's technological advancement in the industry as well as its commitment to Health Insurance Portability and Accountability Act (HIPAA) compliance. (800) 774-7533; www.sleeptech.com.
AAHomecare Announces Teleconference Series
As part of its Homecare Education Institute, the Alexandria, Va-based American Association for Homecare (AAHomecare) offers its Sleep Disordered Breathing Task Force, a teleconference series that addresses the most important aspects of the sleep apnea business, including diagnosis, treatment, billing for positive airway pressure (PAP) therapy, patient compliance with therapy, and sleep study services at home. Registration information and conference dates are available at www.aahomecare.org.
SleepQuest Recognized for Rapid Growth
SleepQuest Inc, a Redwood City, Calif-based provider of home-based sleep care services, has been named to the San Francisco Business Times list of the 150 fastest-growing private companies in the Bay Area, with a #69 designation. This marks the second consecutive time that the company has been named to the list. "We believe this recognition reflects the increasing public awareness of the dangers of sleep-related breathing disorders such as obstructive sleep apnea," says Robert Koenigsberg, SleepQuest's CEO. www.sleepquest.com; (650) 365-6492.
Nellcor, MDE Extend Agreement
Nellcor, Pleasanton, Calif, now part of Tyco Healthcare, announced an extension of its OEM partnership agreement with Medical Data Electronics (MDE). The agreement allows MDE to integrate the latest Nellcor® pulse oximetry technology into its Escort Prism™ and Prism™ SE portable bedside monitors. The business relationship between the two companies now extends through 2004. "We are very pleased to have the opportunity to extend our business relationship with MDE," says Bill Bednarski, vice president of OEM and licensing technology for Nellcor. Nellcor: (800) 635-5267; www.nellcor.com; MDE: (818)768-6411; www.viasyshealthcare. com/mde.
Growth Forecast for Sleep Apnea Market
A report issued by market researchers Frost & Sullivan on the US sleep apnea diagnostic and therapeutic market reveals that this industry generated revenues of $386 million in 2000, and researchers further project that it will pass the $1 billion mark by 2007. "Awareness of sleep disorders including obstructive sleep apnea (OSA) remains both a market driver and restraint," says Frost & Sullivan analyst Monali Patel. "Although knowledge has increased in both the general and physician communities, it is not reaching its potential. The general population remains largely unaware that their constant fatigue may actually be caused by OSA." More information on Frost & Sullivan's report on the sleep apnea market is available at www.healthcare.frost.com.
FDA Accepts Orphan Medical's Response Plan
Orphan Medical Inc, Minneapolis, announced that the US Food and Drug administration (FDA) has accepted the company's plan for a complete response to the FDA's approvable letter regarding Xyrem® oral solution for the treatment of narcolepsy. The response describes the planned amendment to the company's new drug application (NDA), which the company estimates will be submitted by the middle of the fourth quarter 2001. In addition to providing the FDA with a safety update of ongoing clinical trials, the company will also provide respiratory data generated in conjunction with all-night polysomnographic recordings included in a prior Orphan Medical trial. If these data are acceptable to the FDA, an additional acute exposure trial in respiratory-compromised patients will be conducted post-approval. Revisions to product labeling and the company's risk management program will also be included in the amendment. (888) 8ORPHAN; www.orphan.com.