Braebon Goes Online
Braebon Medical Corp, Ogdensburg, NY, recently launched a Web site featuring the MediPalm® family of personal recording devices. The site, www.braebon.com, also includes product technical information, lists of events and conferences, and answers to frequently asked questions.
---
ResMed Sends CPAP Users to Web, Reports Record Earnings
In February, ResMed launched a new Web site and reported record revenue and income results. The Web site, www.myresmed.com, offers ways for positive airway pressure device users to help themselves. It provides sleep apnea treatment support, education, news, and answers to frequently asked questions. Sections on starting and improving therapy, equipment setup and care, and explanations of sleep apnea and associated health risks are also available. Site visitors can register for free newsletters and equipment replacement reminders, says the Poway, Calif-based company.The need for such a Web site may be gauged by the company's continued revenue growth. For the quarter ended December 31, 2003, ResMed revenue was $82.3 million, an increase of 26% over the quarter that ended December 31, 2002. Income from operations and net income for the December 31, 2003, quarter increased to $19.4 million and $14.2 million, respectively, an increase of 21% and 36%.

For the 6 months ended December 31, 2003, revenues were $155.2 million, an increase of 25% over the $123.9 million for the 6 months ended December 31, 2002. Net income for the 6 months was $26.4 million or $0.75 per share, compared with net income of $20.0 million or $0.58 per share for the same period in fiscal 2003. Net income increased by 32% over the prior year period.
---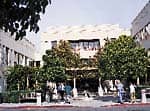 Jim Johnson, CEOPro-Tech CEO Passes Torch
Jim Johnson of Pro-Tech Services Inc, Mukilteo, Wash, has been promoted to CEO. He also retains the president's title. Pro-Tech designs, manufactures, and distributes sensors used in the diagnosis of sleep-related breathing disorders.

"When I started the company, I envisioned a maximum of seven to eight employees. We now have more than 40 and are continuing to grow. This change will allow me to concentrate on new ideas and opportunities for Pro-Tech and will let me spend more time with our customers," says Pro-Tech founder and former CEO Wally Carruthers, who remains the company's chairman.
---
FDA Approves Expanded Label for Provigil
Patients who suffer from excessive sleepiness associated with obstructive sleep apnea/hypopnea syndrome (OSAHS) and shift work sleep disorder may now benefit from a drug often prescribed for narcolepsy. Provigil® (modafinil) (C-IV) tablets, marketed by Cephalon Inc of West Chester, Pa, recently received US Food and Drug Administration approval for the expanded usage. For patients with OSAHS, Provigil is approved as an adjunct to standard treatment for the underlying airway obstruction. While the exact mechanism of action of Provigil is not known, researchers believe it works selectively through the sleep/wake centers to activate the cortex of the brain.
---

Critical Care Interface Gets Clearance
InnoMed Technologies' Nasal-Aire® II Critical Care device has received clearance from the US Food and Drug Administration (FDA). A disposable unit introduced in December 2003 for use in hospital and critical care environments, the Nasal-Aire II Critical Care is based on the Nasal-Aire CPAP interface.
The company also recently received the International Standards Organization (ISO) 13485 Quality System Certification for the design and distribution of accessories for CPAP devices at its Greensburg, Pa-based facility. An ISO 13485 Quality Management System ensures that the goods and services offered by the organization will meet customer and regulatory requirements.
---
Masimo Offers Nellcor Sensor Alternatives
Sleep specialists now can purchase pulse oximetry sensors for conventional Nellcor-sensor-compatible pulse oximeters from Masimo Corp, Irvine, Calif. Manufactured and marketed by the recently launched Masimo division SPO2.COM™, the sensors are available at prices 30% lower than Nellcor sensors, according to Masimo. The sensors incorporate the Masimo-patented LNOP® recessed photo detector for greater motion, electrical, and ambient light rejection. Buyers earn credits for use in switching to Masimo SET technology. The full line of SPO2.COM sensors is available at www.spo2.com or through authorized distributors.
---
Fisher & Paykel Inks Agreement With Apria
Under the terms of a recent purchasing agreement, Laguna Hills, Calif-based Fisher & Paykel Healthcare is now Apria Healthcare Group Inc's shared primary supplier of CPAP flow generators, CPAP humidifiers, ventilator humidifiers, and patient interfaces. The agreement with Lake Forest, Calif-based Apria is effective until December 31, 2004.