Estorra Helps Sleep Maintenance, Study Says
A reanalysis of a study on Estorra™ brand eszopiclone shows that the drug improved sleep maintenance regardless of how well a person slept before treatment. Greater improvement was evident in those with a higher level of wake-time after sleep onset (WASO)—a cumulative measurement of the minutes spent awake after initially falling asleep during a single sleep session—according to Andrew Krystal, MD, of Duke University Medical Center, Durham, NC.
Since the randomized, double-blind, placebo-controlled, multicenter study of eszopiclone did not require subjects to have sleep maintenance problems to participate, Krystal reanalyzed the data to better determine whether the compound improved sleep in patients with difficulties staying asleep. The original analysis determined that in patients with chronic insomnia, taking eszopiclone nightly significantly improved their ability to fall asleep and stay asleep and enhanced the quality of their sleep without any evidence of a loss of effect over time.
Sepracor Inc of Marlborough, Mass, manufactures Estorra, which is awaiting US Food and Drug Administration approval.
---
ICSI Guidelines OK In-Home Diagnostic Device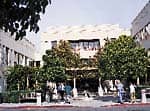 Under a number of circumstances, in-home unattended testing can be used as an alternative to regular polysomnography, according to the newest Institute for Clinical Systems Improvement (ICSI) health care guidelines. For the home study, the ICSI guidelines recommend using either a cardiorespiratory study or a device that uses peripheral arterial tonometry (PAT), which Itamar Medical of Norwood, Mass, says is the proprietary technology used in the company's Watch PAT. A self-contained device that is worn on the wrist, the Watch PAT uses a noninvasive finger-mounted pneu-optical probe to measure the PAT signal. The recorded signals are stored in a removable memory card in the device to be downloaded to a computer for automatic analysis.

According to the guidelines, issued in May, in-home testing is acceptable when a patient has a high pretest probability of obstructive sleep apnea-hypopnea syndrome and standard polysomnography is not readily available; when the patient is unable to undergo a sleep study in a laboratory for some reason, such as living proximity; or for follow-up studies. ICSI is sponsored by six Minnesota health plans, including Blue Cross and Blue Shield of Minnesota, HealthPartners, Medica, Metropolitan Health Plan, PreferredOne, and UCare MN.
---
SleepTech Kicks Off NFL Study
The nonprofit Living Heart Foundation (LHF) and SleepTech, a unit of Reykjavik, Iceland-based Medcare, recently began a nationwide study evaluating the link between sleep-disordered breathing (SDB) and cardiovascular disease in current and former professional football players.
Since June, when recruitment for the study began, about 41 accredited sleep centers have enrolled. "The life expectancy of pro football players, especially offensive and defensive linemen, is tragically too short," says SleepTech founder and director Arthur "Archie" J. Roberts, MD. "This effort will seek to identify health risk factors for these players and millions of other Americans with large body masses who may be subject to the same risks."
Roberts played in the NFL in the mid 1960s for the Cleveland Browns and Miami Dolphins while going to medical school. He subsequently practiced as a heart surgeon for more than 20 years. The LHF, which Arthur also founded and directs, works with professional coaches, trainers, players, and physicians to promote cardiovascular health.
Involved sleep centers become part of a network that provides accredited, technically advanced treatment of active and retired professional football players who have been screened and diagnosed with SDB.
Initial results of the study's first leg, done in conjunction with Penn State University, Hershey, Pa, should be available in about 9 months. The ongoing study's findings will be used to create a health education and risk-reduction program for players transitioning to life after football. The program will be administered, in part, by participating sleep centers.
Starting Philadelphia Eagles middle linebacker Dhani Jones, wide receiver Freddie Mitchell, and offensive tackle Shawn Andrews joined SleepTech President,Vyto Kab, a former tight end for the Eagles, Giants, and Lions, and Medcare CEO Svanbjorn Thoroddsen promoted the program at the the recent APSS meeting in Philadelphia, where they signed autographs and posed for pictures at the Medcare booth.
To participate in the study, sleep centers must be accredited, run by a AASM board-certified medical director, and located in or near one of the 32 NFL cities. For more information, contact SleepTech at communications@sleeptech.com.
---
ResMed Forms Partnership With American HomePatient
In May, San Diego-based ResMed signed a dual primary supply agreement with American HomePatient Inc (AHP), based in Brentwood, Tenn, to purchase products that treat sleep-disordered breathing.

"American HomePatient is one of the largest and most respected companies in the home medical equipment industry," says Keith Serzen, senior vice president of sales, marketing, and clinical education. "ResMed is very proud of its relationship with AHP, and we are extremely pleased with being awarded this agreement, which will allow us to continue to supply them with leading edge technology products."

American HomePatient provides home health care equipment at 286 centers in 35 states.