The APT is establishing a curriculum through affirming the importance and usefulness of standards of care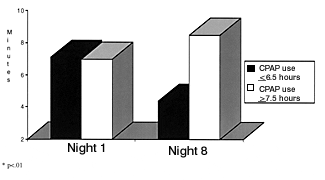 Polysomnographic (PSG) technologists play an integral role in the diagnosis and treatment of disorders of sleep and daytime alertness. Due to a heightened public awareness of these disorders, educational offerings have increased globally in order to meet the growing need for qualified sleep technologists.
According to a 1998 American Academy of Sleep Medicine position statement,1 "The technologist who performs PSG-related procedures must be thoroughly familiar with all instrumentation used in a sleep laboratory, have a command of the sleep-induced changes in the physiology of various body systems including, but not limited to, the neurological, musculoskeletal, cardiac, and respiratory systems, have a working knowledge of the physiological and behavioral aberrations associated with sleep/arousal pathology, be capable of rapid interpretation of electroencephalographic, electro-oculographic, electromyographic, electrocardiographic, and respiratory tracings so as to be able to intervene appropriately during a study."
When the Association of Polysomnographic Technologists (APT) held its first national educational course during the 1987 Associated Professional Sleep Societies (APSS) Conference in San Francisco, about 100 sleep technologists attended. The APT Education Committee developed two courses—basic and advanced—to provide instruction for the various levels of sleep technologists. According to committee chair at that time, Cynthia Mattice, MS, RPSGT, although the number of lectures offered today has drastically increased, a number of the same topics, which reflect technological advances, are still offered by APT.
"Since this first workshop, the APT has continued to provide a variety of educational opportunities. With the field of sleep disorders medicine rapidly growing, continued education of the PSG technologist is a key responsibility of the APT," Mattice says. She maintains a position on the education committee currently, and is a member of the APT board of directors.
Record numbers of sleep technologists attended the 2001 APT Annual Meeting (now international) in Chicago, and the society's regional courses and workshops are held throughout the year. According to APT's current education chair and board member Melinda Trimble, RPSGT, additional courses besides basic and advanced and several new workshops have been added to the upcoming annual meeting in Seattle to reflect the expanding role of technologists and to accommodate the influx of attendees. Continuing education credits are awarded for all courses. The APT meeting runs concurrently with the annual meeting of the APSS. The APT is the only international professional society for polysomnographic technologists.
In the late 1990s, the APT Curriculum Project Steering Committee was established to accelerate the development of a quality educational program for polysomnographic technologists. Later, it was renamed the APT Professional Development Committee (PDC) to better reflect the breadth of work undertaken. The steering committee produced a business plan in October 2000, which defined the primary components necessary to accomplish this objective. Significant progress was made in preparing for grant writing to fund the project, an initial resource listing for the curriculum was prepared,3 and a subcommittee has completed a draft curriculum, according to Lynn Curry, MD, project coordinator. The work of the PDC focuses on three areas: securing funding for the project; further developing the drafted model curriculum; and facilitating the creation of a textbook.
Curry says the next challenge of the PDC is to analyze and improve the curriculum in five areas:
• Degree of fit with defined outcome quality indicators (the Board of Registered Polysomnographic Technologists examination blueprint);
• Define and sequence three types of mastery (cognitive, psychomotor, and affective) throughout the curriculum;
• Indicate appropriate teaching/learning methods for each type and level of mastery throughout the curriculum;
• Indicate appropriate assessment methods for each type and level of mastery throughout the curriculum; and
• Assure variety across assessments (type, focus, and time) to improve reliability of student evaluation decisions made.4
Curry says that an efficient and effective curriculum is set out with a clear, concrete statement of the outcomes and performance standards to be achieved. From these required outcomes, a complete account of mastery requirements for students must be derived. In most professional curricula, mastery will be required over a range of cognitive objectives, psychomotor objectives or skills, and affective objectives or professional attitudes. Next, the choice of teaching/learning experiences and mastery assessments must be aligned with the objectives to be achieved. Last, there must be sufficient variety and repetition in the assessments to give an accurate estimation of the mastery levels accomplished by the students.
Curry says subcommittee sessions continue to convene in order to outline how curricula are created and analyzed. She also presented a set of analytic frameworks for use in curricula analysis and validation. After some practice with the methods, the subcommittee members divided up sections of the draft curriculum for detailed scrutiny. Detailed analytical grids have been compiled and made available for full subcommittee review. Remaining analytic steps will be taken on at that point and will eventually culminate in a formal expert review.
Standards of Practice
Standards provide the means whereby a profession clearly describes the focus of its activities, the recipients of service, and responsibilities for which its practitioners are accountable. The Standards for Sleep-Wake Practitioners document (see sidebar, page 41) clearly outlines the full professional role expectations for a practicing clinician. These standards, in conjunction with the mission, vision, and values of the discipline, contribute to a defining description and understanding of the practitioner's accountability to the public they serve.
In 1998, the APT was given the assignment of defining the Standards of Practice, which are reflected in the certification process of the profession. A seven-member committee was chosen for their expertise/representation of key elements of sleep/wake medicine. Adult, adolescent, and pediatric practitioners were represented. The two primary fields merged into sleep medicine, EEG, and respiratory medicine. A strong balance between education and industry representation gave a broad view to the work. These members had a great deal of individual and collective experience in the field especially in the areas of job task analysis and examination development. They had a reputation for seeing the field broadly with an open mind. Having worked together on related projects over the past several years, they also had a strong capacity for goal-oriented team skills that assured a thoughtful approach to all aspects of the development process.
The resultant standards will be used to establish a common language and framework for clinical practice. They will also serve as the foundation for an educational curriculum essential for competency-based performance.
Process
Standards development is an ongoing, dynamic process based on field analysis and assessment of trends, new configurations, and changing practice within the field. A panel of experts who are selected by association leadership was convened to create the first draft of the standards document. Based on extensive information from their work in the field, a working set of assumptions, shared values, and guiding principles were formulated, along with a first-generation draft of standards.
External validation of the standards occurred through the use of an interactive online modified Delphi study, which solicited input from around the world. Consensus methods are used as a means of synthesizing information, especially when information is nonexistent, inadequate, or conflicting. It allows for derivation of quantitative estimates through qualitative assessment of evidence, and overcomes the tendency of group process to be dominated by one individual or by coalitions representing vested interests.
The standards were programmed into an Internet-based technology that could tally results in real time, making the process available to all practitioners globally and simultaneously. As the field is new, with literature and experts beginning to emerge, all members of the APT were invited to review the standards and rank their response. Thus, the lived experience from the field guided first-generation development. Three iterations of external field response were collated, with panel-led revisions based on feedback reprogrammed into the technology each round. After round two, the standards were presented at the national meeting along with a program on competencies essential to achieving them. A third Delphi round was then completed, and the standards that emerged were adopted. This iterative dialogue among practicing professionals formed the first generation of the Standards of Practice for the field.
Benefits
Several benefits have been achieved in this process. Affirmation regarding the importance and usefulness of the standards has been generated within the field. Also, this collaborative established process can be used for subsequent evaluation and revision of the standards over time. Cycling every 5 years, the process will foster a thoughtful, timely, predictable review.
Theresa Shumard is communications director for the APT; editor of the APT's international news magazine, The A2Zzz; and a member of Sleep Review's Editorial Advisory Board.
Standards of Care
Standards of care form the foundation for clinical/technical decision-making. They embody all the significant activities taken by the sleep-wake professional in provision of patient-sensitive care. These practice guidelines include:

Assessment of Appropriate Health Data
• Review and analyze patient information, physician order, and diagnostic protocols;
• Interview patient/family/significant other to assess their total health and well-being as it relates to their diagnostic testing orders;
• Customize testing procedure to meet the unique needs of the patient;

Patient and Equipment Preparation
• Educate the patient relative to the diagnostic procedures and potential interventions;
• Assess proper function and accuracy of tentacle equipment;
• Accurately apply appropriate sensors and monitoring devices to the patient;

Test Procedure Performance
• Observe, monitor, and document relevant clinical events;
• Facilitate high-quality recording while supporting routine and emergency patient needs;
• Formulate and facilitate outcomes based on preliminary and ongoing review of data;
• Determine and initiate appropriate treatment modalities/interventions per laboratory protocol;

Formal Data Analysis
• Identify normal/abnormal wake-sleep patterns;
• Identify normal/abnormal wake-sleep clinical events;
• Tabulate and analyze the wake-sleep clinical event data;
• Generate an analysis summary to accurately reflect recorded and scored data;

Care Plan Determination/Initiation
• Utilize analysis summary as foundation for physician-initiated plan of care;
• Provide patient education relevant to disorder pathology and prescribed treatment;
• Refer patient to ongoing support to ensure treatment compliance and positive outcomes;

Long-Term Evaluation
• Facilitate ongoing symptom management and patient continuous learning;
• Provide supporting technical equipment assessment as needed;
• Periodically follow up to reevaluate as appropriate;
• Provide/support longitudinal outcomes measurement, management, and reporting.

Standards of Professional Practice, APT 1999
These standards define the professional role behaviors, attitudes, and activities related to continuous professional development at both a personal and collective level. This identifies the personal accountability the practitioner assumes when becoming part of the care team.

• Continuously utilize quality-enhancing practices;
• Engage in continuous quality management activities:

1. Identify and analyze data essential to monitoring quality.

2. Develop policies, procedures, and protocols that improve quality.
3. Formulate recommendations to improve patient outcomes and provider practice patterns.
4. Implement/participate in continuous quality improvement processes when appropriate.
5. Participate in interdisciplinary team evaluation projects.
6. Provide public awareness education.
7. Participate in interdisciplinary educational activities.
8. Provide payor education.
9. Support systems improvements.
10. Provide care delivery improvements.

• Monitor and evaluate professional performance;
• Appraise ongoing performance through identification of areas of strength as well as opportunities for professional development;
• Reflect knowledge and utilization of current professional practice standards, laws, and regulations in patterns of practice;
• Acquire and provide constructive feedback to guide ongoing goal attainment;
• Assure current knowledge and competence through educational activities;
• Seek continuous educational activity in professional career:

1. Inservice education.
2. Format training sessions.
3. Independent studies; journals, case studies, and self- assessment.
4. Online education.
5. Professional membership activities/forums.

• Seek clinical/technical experience relevant to role responsibilities;
• Acquire specific training when a proactive role is assumed;
• Foster mutual professional respect;
• Share knowledge, skills, and contributions willingly with colleagues;
• Participate in constructive, ongoing feedback to enhance practice of entire health system;
• Contribute to a healthy work environment that fosters the continuous personal and professional growth of patients and their families, students, and other employees;
• Participate in interdependent collaboration;
• Foster communication between patient, family, and other
providers that is timely, appropriate, and quality-enhancing;
• Consult with various health care providers in a timely and appropriate manner, mutually influencing the care-planning needs of the patient and family;
• Suggest appropriate referrals to assure continuity of care and timely interventions;
• Make clinical practice decisions in an ethical fashion;
• Honor and maintain patient confidentiality continuously;
• Practice patient advocacy in such a way that patients are empowered to advocate for themselves, preserving autonomy, dignity, and their rights;
• Provide care with respect for the rights and dignity of all persons without discrimination or bias of any kind;
• Seek input on complex clinical ethical issues;
• Maintain a research-oriented perspective;
• Consider safety, cost, and efficacy in diagnostic/care delivery;
• Consider availability, safety, efficacy, and cost when assessing testing care delivery decisions; and
• Consult with patient and family when securing appropriate resources and services to address long-term needs to facilitate their informed consumer status.
References
1. Role and Qualifications of Technologists Performing Polysomnography, Position Paper by the American Sleep Disorders Association; 1998.
2. Minkley P. Curriculum development committee report. A2Zzz. 2000;8:5.
3. Curry L. Curriculum project plans for 2002. A2Zzz. 2001;9:2.
4. Curry L. Progress with validity checks for draft curriculum. A2Zzz. 2002;10:5.