Unlike purchasing a bed for home use, mattresses and frames for sleep disorders centers must be more flexible, ergonomic, and easy to disinfect.
By Lindsey Nolen
While a consumer often only has to factor in his or her (and, perhaps a bed partner's) comfort when selecting a bed, managers of sleep disorders centers who are selecting mattresses and frames must consider comfort and clinical utility for thousands of patients.
"In a consumer environment, you are purchasing for yourself and can explore and decide what comfort feel you prefer. Whereas for a sleep center, like a hotel, you are purchasing for the masses and have to take your preference out of the equation and make a decision based on what you think your business environment calls for," says Leslie Pia, senior manager of commercial sales at Mattress Firm.
In the case of hotels, decision-makers typically seek out plush comfort-feel mattresses that are in between soft and firm support. More luxurious rooms may opt to add a pillowtop. But sleep centers may be better off choosing firm mattresses to accommodate clients' medical needs, Pia says.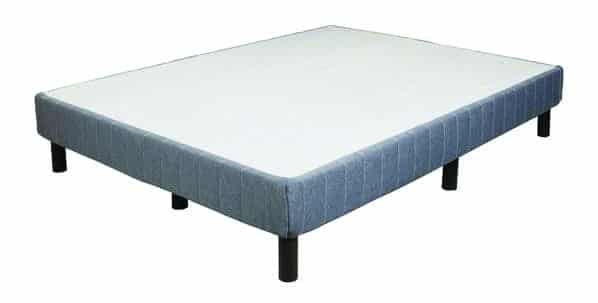 As for size considerations, Pia notes that full extra-longs (54" x 80") accommodate taller clients and give the width needed for a good sleep surface, while also taking into consideration the room's square footage. If tight space is not an issue, a queen size (60" x 80") has the advantage of providing the width and length needed to accommodate larger clients comfortably.
John Blackburn, marketing operations manager at bed and mobility equipment maker Sizewise, says having one bed size that is large enough to accommodate both nonbariatric and bariatric patients facilitates maximum utilization of lab beds. When labs opt for multiple-sized beds, smaller sizes risk going unused.
When purchasing beds for FirstHealth of the Carolinas' sleep lab, William Pastrana, RPSGT, director of Sleep Services, says his main considerations are comfort and durability. Having worked in the sleep industry for 20 years, he has heard patients complain about the comfort of the bed during their sleep study, largely due to the firmness or positioning of the mattress, so he tries to take these factors into account.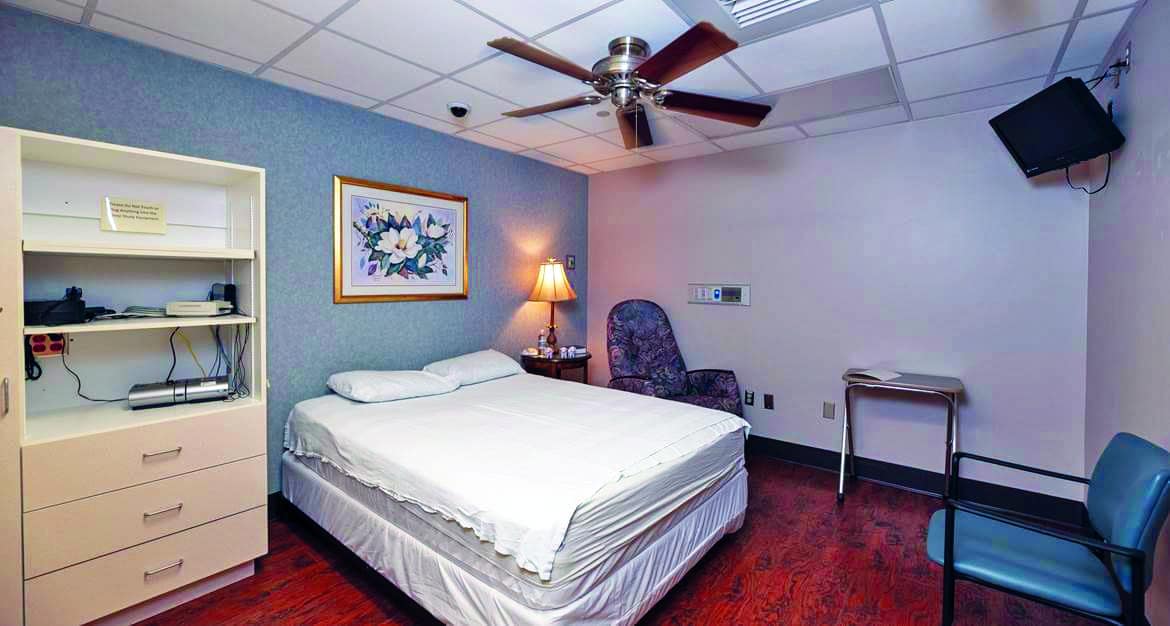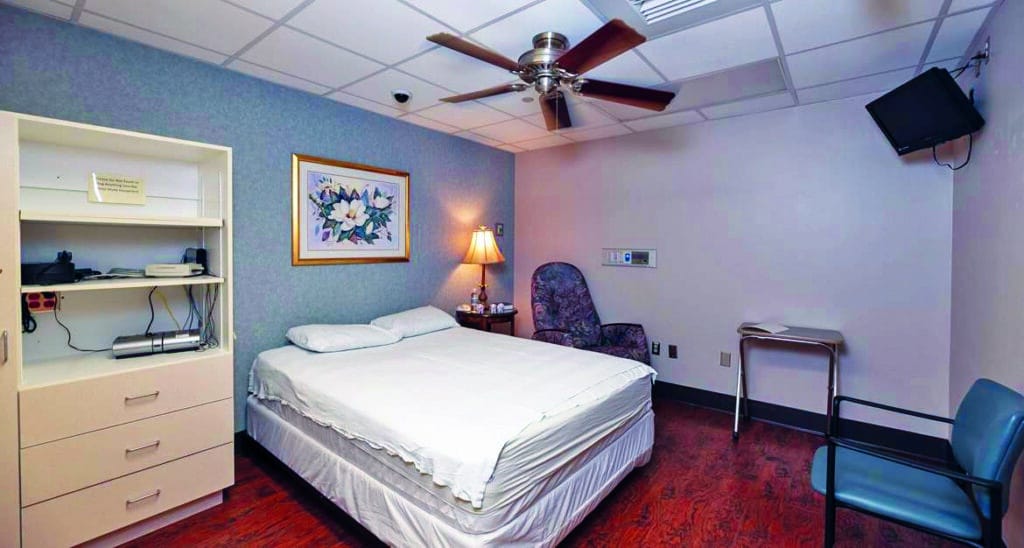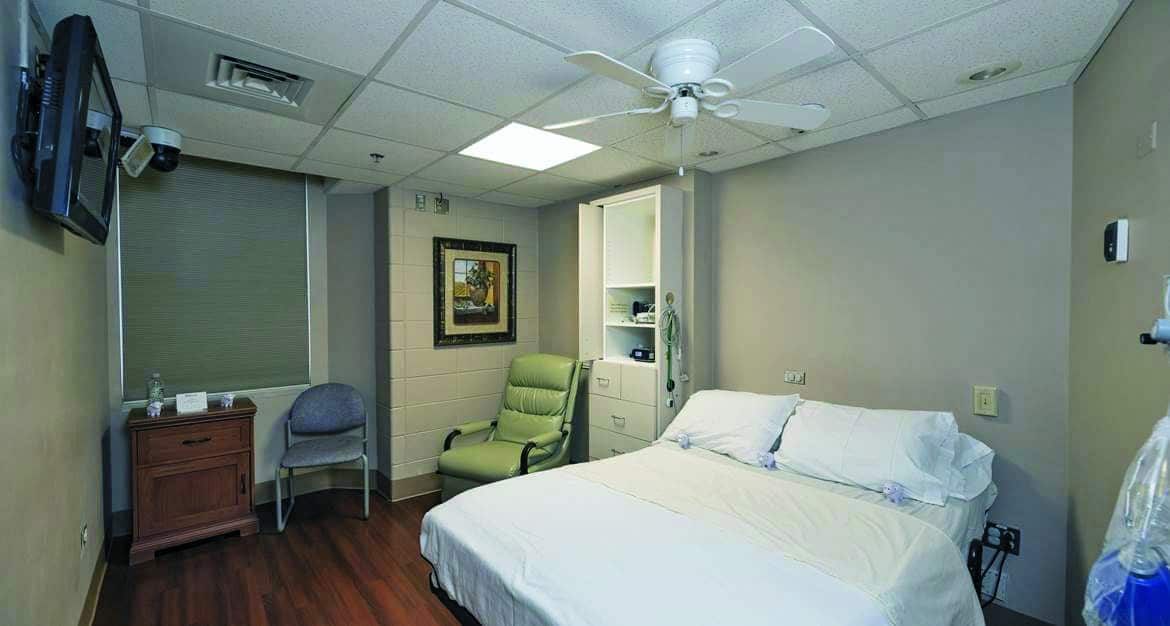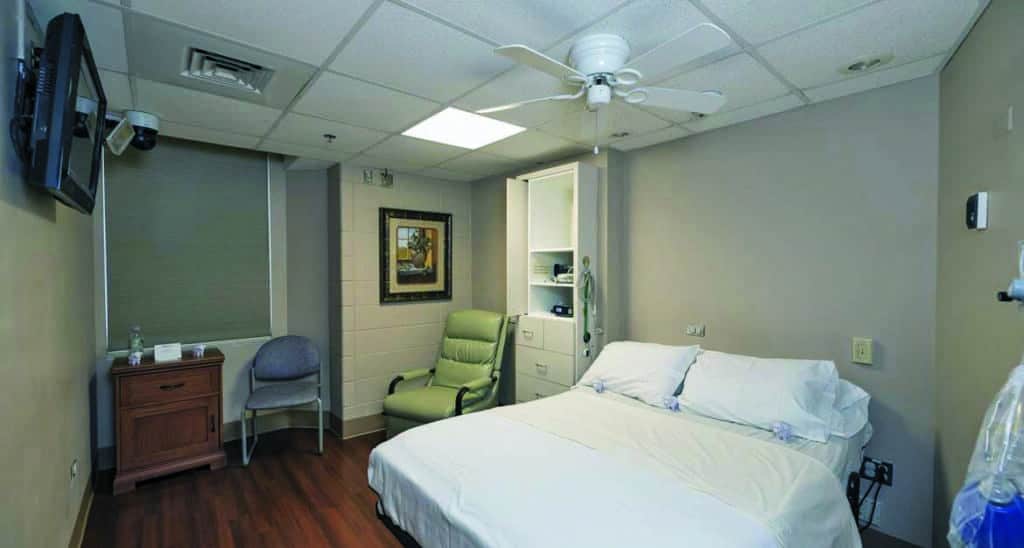 With previous bed purchases, "incline and decline have been issues, in addition to wear and tear," Pastrana says. "What's great about the beds we have now is they incline and decline both at the head and the feet. One of our biggest challenges was using a wedge for people to sleep on, but they could slide down, inevitably raising issues for patients with acid reflux."
Mobility and flexibility are two other aspects that he recommends sleep lab directors consider. In his experience, he's seen sleep labs go with a consumer mattress or bed they buy from a local business. But then they encounter trouble when these beds are not intended for bariatric patients, are difficult to clean, or won't adjust for different patients. He's opted to purchase beds specifically designed for sleep centers (most recently, Sizewise beds), which are made to resolve these sorts of potential challenges.
Blackburn says, "The Sizewise Adjustable Base comes with optional casters so facilities can more easily move the bed around the room, if needed. Our Adjustable Base allows for multiple head/leg angle adjustments, and our Mighty Rest hospital frame allows for height adjustments, too—with a 13.5-inch deck low and 30-inch deck high. Both options provide ergonomic solutions for techs putting on electrodes or having troubles hitting their shins on beds."
That kind of flexibility can be a boon for sleep labs.
"The most important thing when it comes to sleep labs these days is that it's a flexible mattress that can work on any type of adjustable or platform, especially adjustable," says Rick Swartzburg, DC, vice president of Product Development for Relief-Mart Inc, maker of the Selectabed mattress line. "People are enjoying the ability to raise their beds, lower their bed and do those things, so you don't want a bed that doesn't have that kind of flexibility." Flexibility also extends to movement within the facility. "Mobility itself is all about the lab, which could put it on wheels," Swartzburg says.
He adds that Selectabed has a patented system that makes the company's mattresses "100 times more breathable" through perforation. Swartzburg describes this system as stemming from hundreds of small holes that connect to open channels underneath the mattress, allowing air to flow through.
"You can't just take the traditional springs and put a bunch of soft stuff on top of it, which is why we've come up with all these layered designs," Swartzburg says. "We use different types of foam technologies that can mimic the feel of a traditional mattress but maybe bring on some of the other important things like more breathability."
[RELATED: What's the Best Mattress for Your Sleep Lab?]
Also unlike beds for the home environment, sleep center beds are frequently subjected to harsh cleaning chemicals and rigorous sterilization routines that keep both the patients and staff safe. For this reason, facilities must ensure they have both a frame and mattress that can be wiped down with proper cleaning agents for infection control.
According to Mattress Firm's Pia, enclosing a mattress with a full-zip encasement will keep it clear of bed bugs and mites, as well as protect it from fluids. Encasing the mattress will also keep the warranty intact by not allowing stains to penetrate the mattress. Pia has seen movement within the sleep medicine industry to test other treatments to kill coronavirus and other contagions but has not seen anything come to market yet.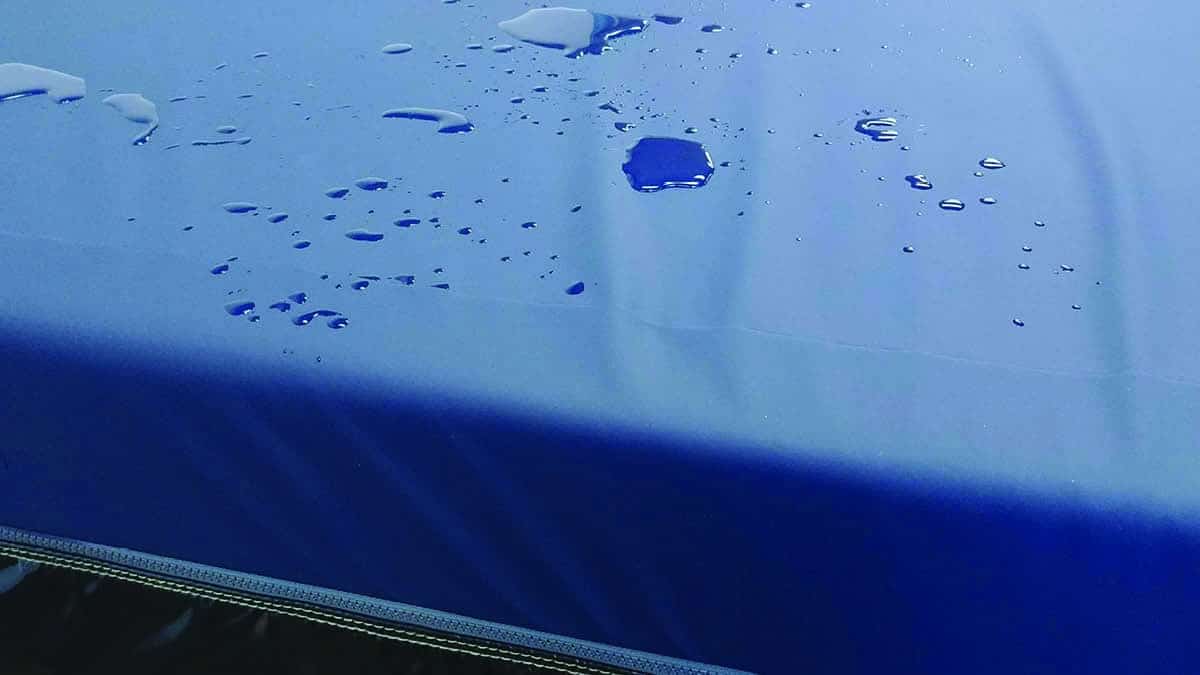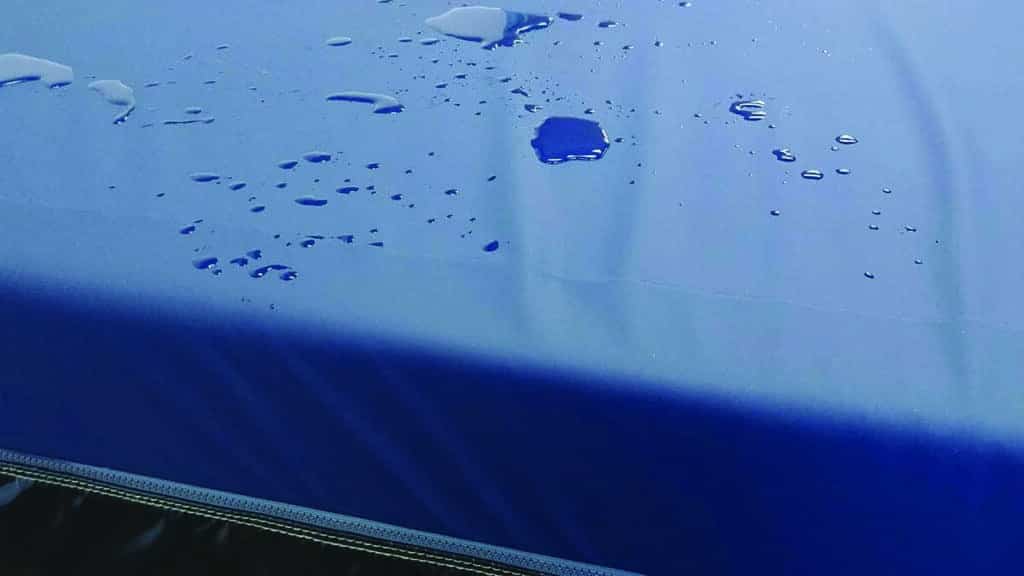 At Sizewise, its Instant Comfort Sleep Lab Bed comes with a medical-grade top cover that withstands harsh cleaning chemicals. Also, "the new innovative Adjustable Base is made with a metal frame and high-density polyethylene (HDP)—the same material we use in our fleet of rental hospital beds. HDP is stronger than most plastics, wood, and even metal while also standing up well to disinfecting protocols without fading or degrading," Blackburn says.
From size and style to safety, ergonomics, and flexibility, sleep disorders centers must select a frame and mattress that facilitate a comfortable and accurate sleep study. With evolving innovations in mattress and frame technology, being able to extend comfort to patients and provide adjustable solutions to sleep labs has become increasingly possible.
Topmost photo: Sizewise's adjustable base means patients can include or decline their upper or lower body to add comfort to their sleep lab experience.
Lindsey Nolen is a Jacksonville, Fla-based journalist who has been writing about healthcare for over 5 years.