Increasing use of disposable home sleep apnea tests, widespread adoption of digital platforms, and sleep apnea being recognized as a population health management challenge will be reality in the next few years, says Itamar Medical's CEO.
Paid for by Itamar Medical
Gilad Glick has seen several key shifts in sleep diagnostics since he became president and CEO of Itamar Medical. As head of the manufacturer that makes the popular WatchPAT home sleep apnea testing device line, Glick shares his insights as to what emerging trends are likely to become mainstream soon.
Sleep apnea studies have been migrating to the home for many years and that trend has only accelerated during the pandemic. How, if at all, have expectations of home sleep testing changed during your tenure as CEO?
Glick: First and foremost, on behalf of everyone at ItamarR Medical, I would like to extend my deepest gratitude and admiration to all the frontline healthcare providers who are literally risking their own health by proving much needed care to patients with sleep-related breathing disorders.
On another note, July 1 marks my 7th year as CEO of Itamar Medical. I was fortunate to see a major positive shift in how the sleep world is approaching home sleep apnea testing (HSAT), as well as consistent double digit growth of the market in number of tests. I am proud to say that Itamar Medical played a key role in many of these changes.
A few of the key milestones that have been particularly significant are the long overdue 2017 updated Clinical Practice Guidelines for Diagnostic Testing for Adult Obstructive Sleep Apnea: An American Academy of Sleep Medicine Clinical Practice Guideline, the addition of sleep apnea management as a key modifiable risk factor to almost all major chronic cardiovascular disease guidelines led by atrial fibrillation and heart failure societies, the launch of WatchPATR Central Plus module, the completion and publication of the Johns Hopkins COMPASS study creating PATR scoring guidelines, and recently the launch of the fully disposable WatchPAT ONE that brought HSATs to the digital health arena.
But there are also some negative trends that are alarming and need to be addressed—in particular the multi-year reduction in reimbursement for HSATs to a level that makes it economically challenging to perform, as well as 80% of patients with sleep apnea remaining undiagnosed.
Recent AASM COVID-19 mitigation strategies have called on providers to consider fully disposable HSAT if possible. How does this impact Itamar's business?
We at Itamar Medical are delighted that our constant investment in innovation has made a fully disposable and digitally connected FDA cleared HSAT device that promotes effective infection control available to our customers and their patients in these unprecedented times.
Right at the onset of COVID-19 in the United States, we have seen a major surge in demand for WatchPAT ONE from existing as well as new customers to a point that we could not make them fast enough to meet the demand. We are working diligently to increase our production capacity and reported that in mid-May we achieved a new manufacturing milestone of 3,000 WatchPAT ONE units per week and expected to reach a manufacturing capacity of over 12,000 units weekly by year's end, which we believe we will to be able to fully serve all of our existing and new customers' needs.
That peak in new customers brought similarly large demand for professional education about the PATR signal, the WatchPAT autoscoring algorithm, and the editing method to visually review the raw data and manually edit when appropriate. Our team of 13 field based clinical specialists have been very busy conducting hundreds of remote Zoom-based seminars to individual sleep centers as well as larger groups. We believe it is reasonable to assume that this trend towards fully disposable HSATs and utilization of digital platforms will continue well into the "new norm."
How do you hope that expectations of HSAT change in the future?
We are seeing multiple trends being accelerated due to COVID-19.
The major reduction in sleep center activity due to COVID-19 has most definitely accelerated adoption of remote patient care, starting with online consultations and dispatch of HSAT technologies using home delivery by the sleep centers as well as programs like our WatchPAT Direct that supplement capacity where clinic personnel are reduced, furloughed, or transferred.
Another major trend I see is health systems starting to think about sleep apnea as a population health management challenge rather than a siloed discipline. With most cardiovascular and other surgical elective procedures postponed or cancelled—there is a great concern at the C-Suite level for major increase is overall disease burden and the overall health of the patients under management. Sleep apnea is starting to be considered as a major and broad modifiable underlying risk factor that needs to be addressed in order to contain that trend. Remote home-based programs using HSATs are the only real chance in getting to the 54 to 60 million estimated OSA patients in the US with almost 80% of them undiagnosed and enable access to effective therapy.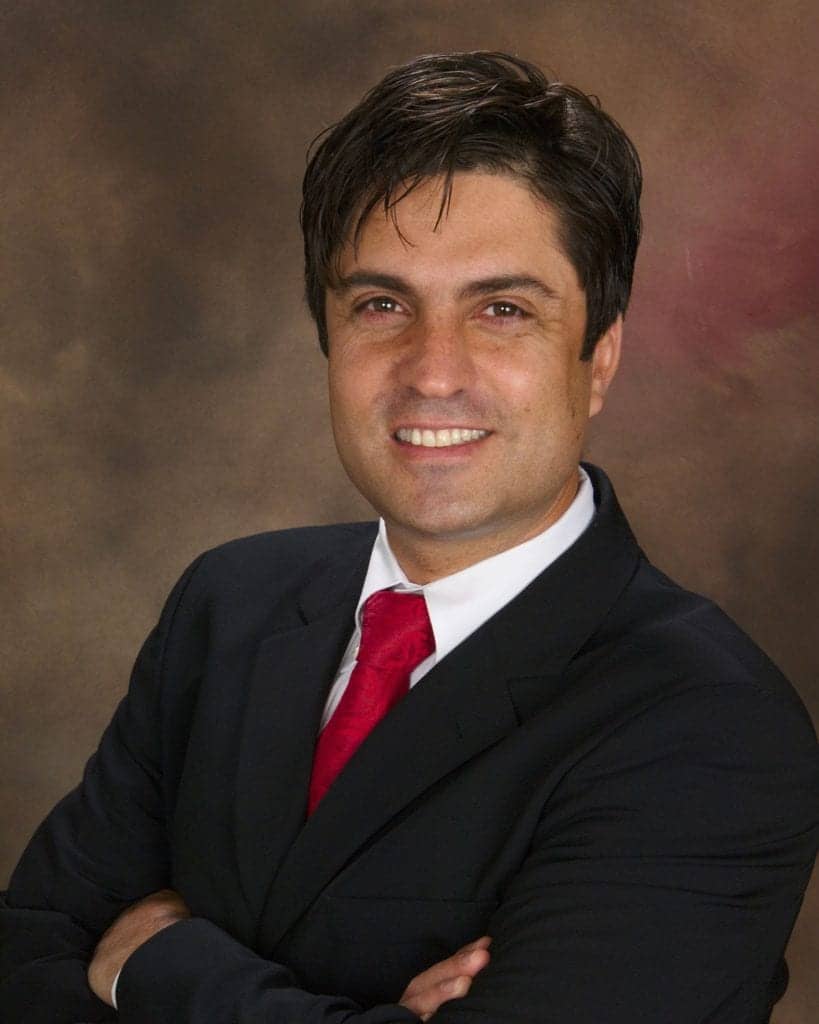 There seems to be increased emphasis on fast screening to therapy timelines, with companies saying that they want to "streamline care." Do you agree or disagree with this focus and why?
It is well established in multiple studies that there is direct inverse correlation between the time between diagnosis and therapy and compliance rates—which means that the longer the care pathway takes, the probability that we will see a patient on therapy in general and a compliant patient in particular is reduced.
Streamlining the diagnostics and treatment care pathways is the key, and utilization of digital technologies that shorten response times and reduce patient burden such as WatchPAT ONE can help substantially. We at Itamar Medical, together with our ecosystem partners, are working to streamline the whole process and aiming at having a patient journey from referral to a sleep physician through diagnosis, interpretation, and therapy completed successfully within only 1 to 2 weeks, including providing a simplified compliance dashboard to the referring physicians to ensure they stay engaged and make the connection between effective sleep apnea management and overall health outcome.
We've seen some use of HSAT by cardiologists who want to control arrhythmias, by hospitals who want to diagnose inpatients before they are discharged, and in long-term management to observe treatment efficacy. Do you see home sleep testing expanding in these domains in the future? In what other domains do you think home sleep testing will grow?
There are 92 million cardiovascular patients in the United States with more than 50% of them estimated to suffer from sleep apnea. It is well-established that effective sleep apnea management in those patients can improve overall cardiovascular health and treatment outcomes and lead to reduced mortality rates. Yet about 80% of those patients remain undiagnosed and untreated. The reason is clear: When a cardiologist refers patients to sleep apnea diagnosis and treatment, today's traditional care pathway is long, cumbersome, and expensive. Cardiac patients are occupied with their heart disease and many of them, although referred, don't make it to the sleep doc or refuse an in-lab polysomnography test and are not offered a home-based alternative. Thus the majority of them, or estimated 80%, remain undiagnosed.
A few years back, we made it our focus to solve this unfortunate reality and started to study the issue, analyze the findings, and bring to the market solutions that work through our direct sales force, as well as through our partners. It started by connecting to the cardiologists in a way that they understand, on the clinical as well as service levels, and offering them solutions like our own WatchPAT Turn Key program that minimizes the burden to them and reduces it to a simple ordered prescription while enabling full transparency of the care pathway, high level of patients service and satisfaction rates, and professional clinical solutions based on a digital health platform that yields higher-than-average completion and compliance rates. We are very fortunate and grateful that many sleep care providers—well-rounded ecosystem partners such as BetterNight, Sleep Centers of Middle Tennessee, and Millennium, as well as many individual sleep physicians—joined our digital marketplace to offer their interpretation and online consultation services. We are also grateful to the big CPAP manufacturers that supported our mission by facilitating integration of our cloud to their compliance data.
Itamar Medical has been partnering with many different companies, such as Lunella, Aeroflow Healthcare, and BetterNight, to help more people gain access to sleep tests. But how accessible exactly do you think sleep apnea testing should be? For example, do you think it should ever be available direct-to-consumer without a physician's order?
There are an estimated 54 to 60 million patients in the United States with sleep apnea and most of them with no diagnosis of sleep apnea. Unlike its past reputation of being a lifestyle disease characterized by snoring and tiredness, sleep apnea is today known to be a dangerous independent and modifiable underlying overall health risk factor. Denying diagnosis and care from those patients is a problem on which we intend to play a large role in addressing.
Therefore, my answer is a resounding YES—we must work hard, and together, to find innovative ways to get to those patients and make sure they are cared for effectively. Our mission is to make sleep apnea diagnosis and later, if needed, effective therapy accessible to everyone who is at risk. That's why we are partnering with different organizations, associations, companies, key opinion leaders, and the sleep care providers community in general to move the needle and move it fast.
However, I strongly believe that diagnosis and management of sleep apnea patients must be performed by professionally-trained care providers and therefore I do not support access without physician prescription.
In what ways have Itamar Medical's auto-scoring algorithms changed over the years? And what changes do you foresee for the future?
The WatchPAT algorithm did not change much over the years and is producing the same autoscored report that has been well validated against PSG in many independent studies.
What has dramatically changed over the last 2 to 3 years, after the publication of the COMPASS "WatchPAT Scoring Guidelines" study by JCSM, is the thirst of clinicians and academic researchers to better understand the fascinating physiology of the PAT signal and its interaction with other biological measures such as heart rate and oximetry to explain sleep-breathing disorders in a much clearer way. That has driven hundreds of physicians and other care providers to attend the 2-day professional education courses led by Dr Alan Schwartz and the Johns Hopkins team and the many online courses we make available. In addition, we have added new innovative features such as identification of central sleep apnea and percent of sleep time with Cheyne-Stokes respiration, made access to review and editing of raw recording remotely possible, and added many editing tools to ease review.
Our R&D team is constantly working on new capabilities and features, which will be add-ons to WatchPAT without sacrificing the simplicity, some of which, like the Clalit and Weitzman artificial intelligence projects, we made public.
Do you think that any of the failings of HSAT, such as inability to measure sleep architecture, will be remedied in the future?
Yes, we do. Malhotra, Orr, and Owes already in their 2015 Lancet review "On the cutting edge of obstructive sleep apnoea: where next?" have described what are the gaps for HSATs and we have filled them all in. We strongly believe that apnea events calculated using true sleep time and analyzed in the context of sleep architecture and REM sleep in particular and body position, as well as the ability to detect central apneas events, are essential for accurate diagnostics and more importantly facilitations of personalized treatment recommendation. Clinical studies published in major peer-reviewed scientific journals suggest that true sleep time reduces the risk of misdiagnosis up to 20% compared to the use of total recording time and ability to look at REM-related apneas can reduce dramatically misdiagnosis in females.
Currently all WatchPAT devices provide accurate AHI based on true sleep time for accurate AHI calculation. Also, WatchPAT' s clinically validated sleep architecture provides information on sleep stages, including sleep efficiency, sleep latency, and REM latency. It also provides the added value of detecting REM related sleep apnea with REM and non-REM AHI.
Wearables that report sleep-related indices are beginning to emerge. Is that a step in the right direction?
These wearable devices should increase awareness to drive patients toward being formally tested, and therefore we believe they are welcomed. On the other hand, the professional medical community needs to keep the very high standards of what is considered diagnosis and what is considered a gadget.
Do you foresee that home tests will eventually be available for other sleep disorders, not only for sleep apnea?
Absolutely. We believe that wireless and disposable technologies will allow us to increase the sleep disorder diagnostic capabilities of HSATs.
Image credit: ID 48081807 © Alexmillos | Dreamstime.com
This content is paid for by: