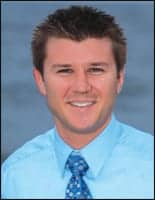 United, a major US health insurer, is making ambitious moves toward formalizing home sleep testing and auto positive airway pressure (APAP) as the default mode of sleep apnea diagnosis and treatment. A research analysis of the decision from financial services firm UBS offers words of wisdom for labs across the United States: if you haven't already, it's time to get more aggressive with your marketing.
"Marketing is how we convey our message to the health care community that sleep testing to diagnose a breathing disorder is essential to health," says Kathryn Hansen, BS, REEGT, CPC, senior consultant on the Sleep Center Management Institute's advisory team. "With the challenges facing sleep medicine, we have to be proactive with our marketing messages or we will give our business away to our competitors."
According to the UBS report, the decision by United impacts four subsidiaries covering 10 states. The policy requires preauthorization before initiating a sleep test, employment of home testing when appropriate, usage of a single service provider (VirtuOx) to provide home testing services, and application of APAP as needed.
UBS analysts expect United to eventually expand the policy nationwide. "Considering that the United group services >20% of the US population, the volumes are significant—more significant than any changes to Medicare/Medicaid for example," the report states.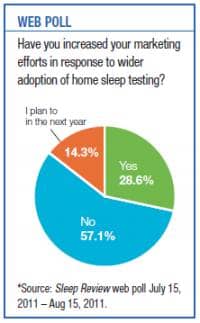 For labs in affected areas, United's policy "could represent a significant blow for sleep lab operators," UBS analysts predict. Labs will continue to play a role in diagnosing complex patients and retesting in the event of a home test failure. "However," according to the report, "for labs to remain at full occupancy, the total number of patients identified and undergoing diagnosis needs to increase significantly. This is best achieved by driving overall awareness of sleep disorder[ed] breathing/sleep apnea, which requires a form of marketing. The innovative labs in the US are already undertaking exactly this activity."
Today's sleep centers need to go beyond traditional marketing techniques, says Duane M. Johnson, PhD, a senior partner and cofounder of Sleep Center Management Institute. "Sleep professionals must target mainstream medical niche markets and collaborate with these specialists to identify and provide sleep sector needs for their niche specialty patients. Traditional sleep educational marketing is no longer the best way to grow sleep lab services."
Taking action now is key. "If we presume that the majority of sleep test candidates are capable of undergoing home testing, the overall number of candidates identified must increase to keep the existing sleep labs full," UBS research states.
As part of your sleep lab's marketing efforts, Hansen recommends, "personalizing your marketing by integrating community representatives to educate primary care physicians, anesthesiologists, surgeons, and dentists in your region while navigating business from the practices to your sleep center."
Savvy sleep labs are already broadening their marketing efforts. With home testing gaining ground, chasing additional patient volume through effective marketing will help ensure that your sleep lab grows.
—Franklin A. Holman
sleepreviewmag@allied360.com