ASV Use: The Providers' Role, a free educational webinar hosted by Sleep Review, is now available for on-demand viewing.
Supplementary Applications for Auto Servo-ventilation from Allied 360 on Vimeo.
In the world of PAP therapy for the treatment of sleep-disordered breathing, it can be difficult for a provider to know when and how to use ASV (auto servo-ventilation). In addition, troubleshooting and follow-up of ASV is not frequently discussed. The information in this discussion will be applicable to sleep technologists, managers, mid-level providers, and physicians.
In this 38-minute webinar, you will learn:
Proper identification of the appropriate patient population for the use of ASV
Titration of ASV in the laboratory setting
Troubleshooting ASV prior to, during, and after the titration
Follow-up of ASV in the clinical setting
The on-demand version includes a recording of the live Q&A segment.
Speaker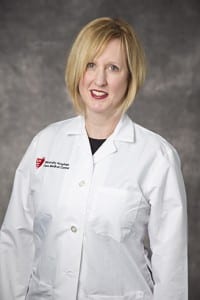 Colleen G. Lance, MD, obtained her medical doctorate at the Baylor College of Medicine in Houston, Texas. She then went on to internal medicine training at the University of Texas at Houston and remained as chief medical resident in that program. After 5 years of practicing internal medicine, she returned to the University of Texas at Houston for her sleep medicine fellowship. She is now a Diplomat of the American Board of Sleep Medicine and certified by the American Board of Internal medicine in Sleep Medicine. After completing her fellowship, she joined the faculty at the M.D. Anderson Cancer Center where she began a sleep medicine program; then went on to help develop the Memorial Hermann Sleep Medicine Program in Houston. Lance is the medical director of the University Hospitals Sleep Disorders Center Geauga and University Hospitals Sleep Disorders Center Richmond. She has particular interest in sleep disorders as they pertain to underlying cardio-pulmonary disease and to cancer medicine.
This educational event is free courtesy of sponsor:

The webinar originally aired October 28, 2016.