For dentists who have invested in clinical training but can't get the day-to-day aspects of dental sleep medicine to click, experts offer solutions to get you rolling.
By Amanda Loudin
It's typical for dentists to experience inertia at various points in their dental sleep medicine (DSM) practice growth. Some undertake myriad clinical training courses, but when they try to implement that education into practice, they encounter unexpected challenges—such as how to get paid for the services or approach a colleague's lackadaisical attitude. Here, experts share the most common implementation obstacles they've observed and their advice for resolving them.
Obstacle 1: Getting Team Buy-In and Training.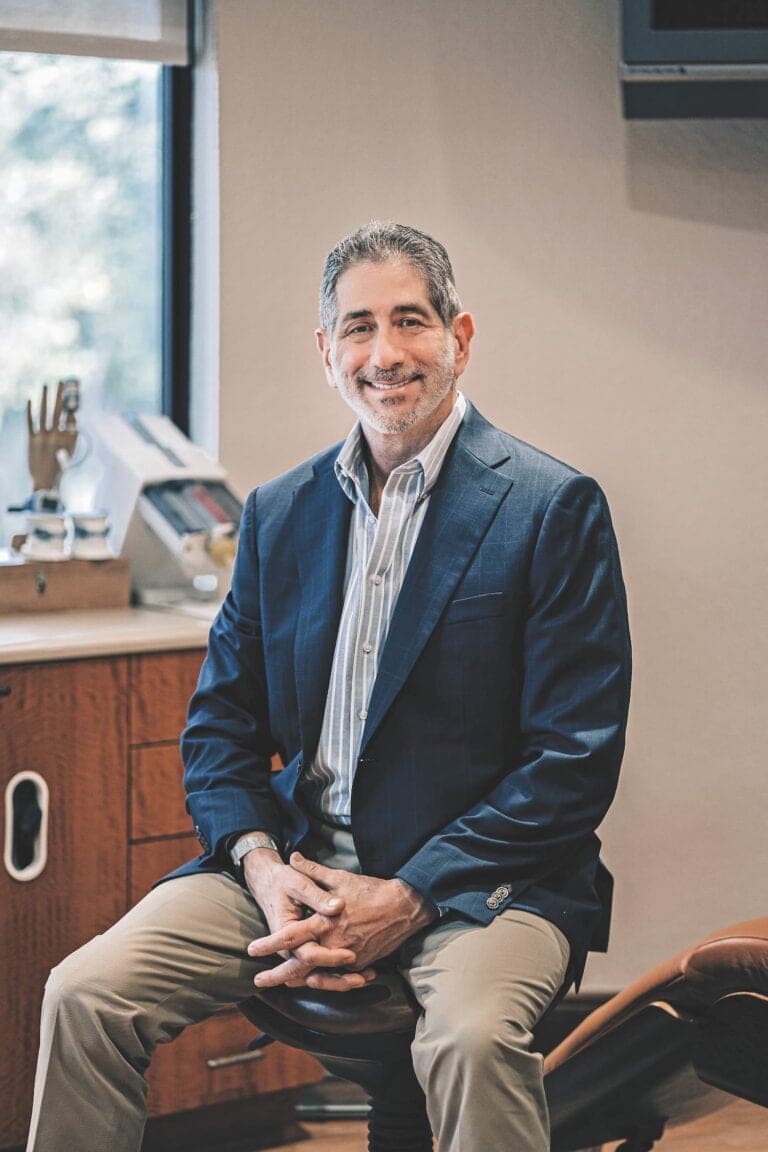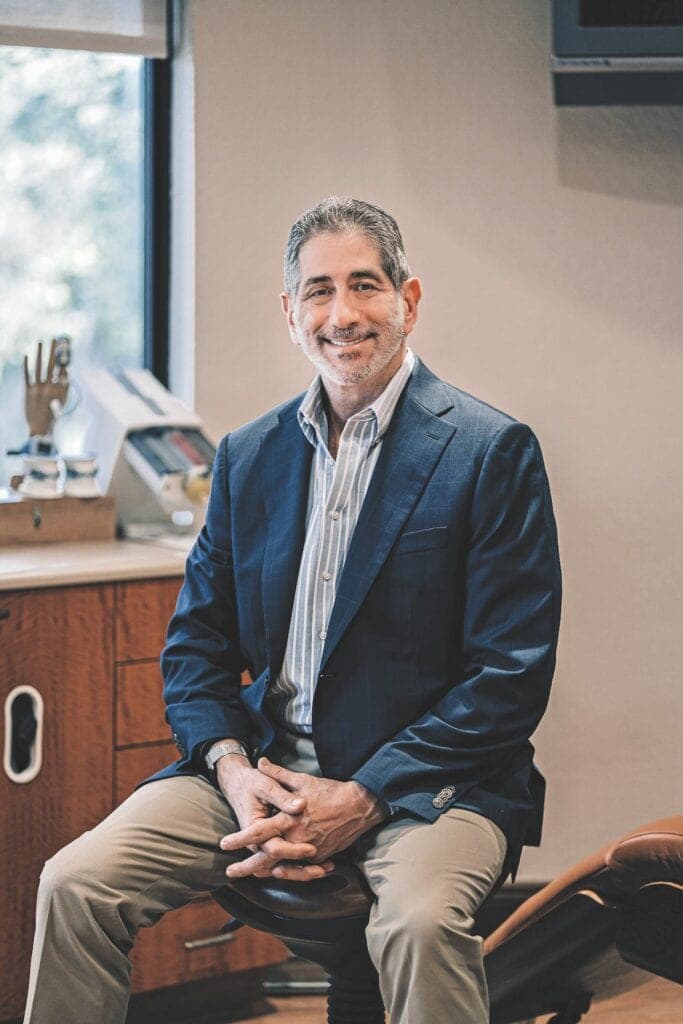 Solutions: This is a "huge hurdle," says Brandon Hedgecock, DDS, dentist and founding partner at Sleep Better Austin, a multi-location dental sleep business in Texas. "Your team is already busy dealing with the dental practice and everything that comes with it," he says. "Adding in DSM can be overwhelming."
Hedgecock's suggestion: Hire in a team specific to the dental sleep side of your business. "Have a DSM coordinator whose only job is managing it," he says. "They will have a clear role with one focus."
Mark Murphy, DDS, lead faculty of clinical education for oral appliance maker ProSomnus Sleep Technologies Inc, suggests dedicating different days for each side of your practice. "Segregate your time from one to the other," he says. "Dress differently for each practice, act differently—do whatever it takes to flip that switch from a regular day and a DSM day."
This applies to your staff, as well. Murphy suggests establishing transformational reminders that will help distinguish the established side of the practice from your sleep business. "Answer the phones differently, staff differently on those days, and structure the day differently," he says.
Kenneth Mogell, DMD, DABDSM, founder of Florida Dental Sleep Disorders, offers this advice: "Choose one half day a week to limit your practice to DSM. This will allow your entire team to focus on sleep medicine only," he says. "Eventually, that can be increased to a full day or two half days. Train your staff as they are an integral part of the success a dentist will have with dental sleep medicine." Mogell himself started by integrating dental sleep just one afternoon a week. He now runs a four-location practice that is exclusively dedicated to dental sleep medicine.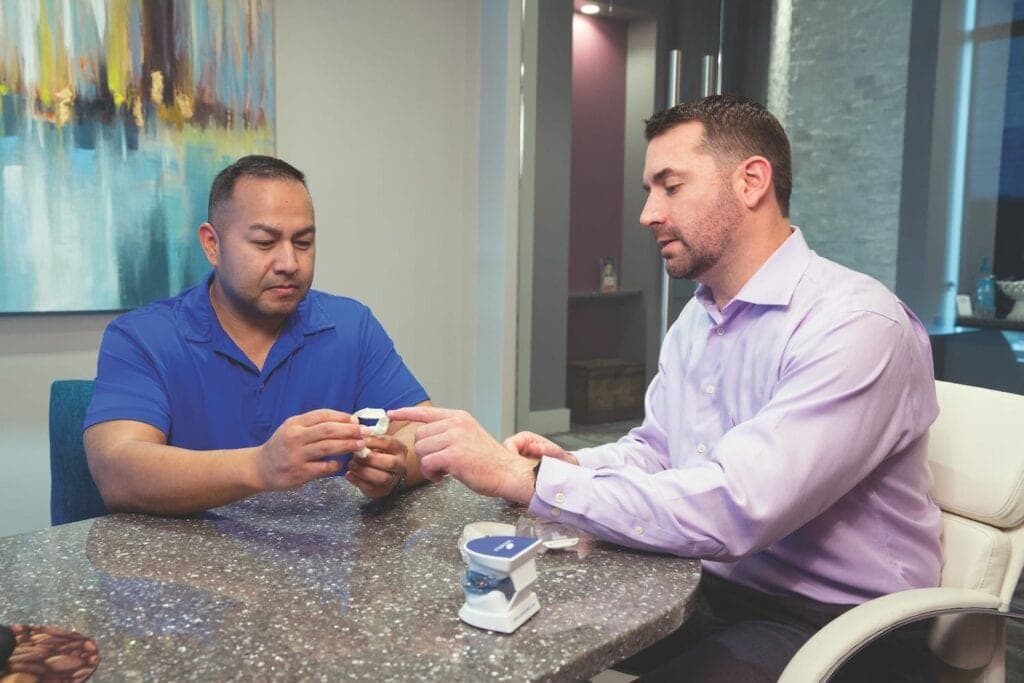 Obstacle 2: Getting Dental Patients Sleep Tested and Diagnosed.
Solutions: Convincing a patient to consider an oral appliance for their suspected obstructive sleep apnea is the easy part, especially if they have hesitations about CPAP, says Ron Cook, DDS, co-founder of Comprehensive Sleep Dentistry Management, which provides sleep apnea administrative solutions to medical and dental offices, sleep labs, and CPAP suppliers. "When you tell a patient there's an alternative to CPAP, they get very excited," he says. "But then they must go back to their primary care physician for another sleep test, which they probably don't want to do."
Once the patient connects with a primary care or sleep physician (or selects one, if they don't see a physician regularly), updates their insurance information, possibly spends a night at a sleep lab, and then waits for their diagnosis (or a rediagnosis, if they were diagnosed years prior but stopped using their CPAP), some can lose their enthusiasm for any diagnosis or therapy.
One solution is for dentists to provide patients with a list of local primary care and sleep physicians who you know will facilitate a quick turnaround of the sleep study. Another is to recommend or partner with any of the numerous telemedicine-home sleep testing logistics providers that typically have nationwide networks of sleep physicians who do virtual visits.
Another solution, says Erin Elliott, DDS, owner and partner at Post Falls Family Dental and Sleep Better Northwest in Idaho, is: "Get home sleep tests within your practice to give to your patients. Aim for the minor and moderate cases and get patients to admit the problem and understand the solution." (In 2020, the American Academy of Dental Sleep Medicine issued a position statement stating that dentists can order home sleep tests.1)
Obstacle 3: Not Thinking Like a Doctor.
Solutions: "Steal a page from medicine," Murphy says. "They understand the patient pathway and essentially, patients want to know three things."
Those three things, he says, are actually three questions: "Do I have this disease? Is it serious? Can you treat it?" With those benchmarks in mind, educate your patients to start down the road of testing and diagnosing.
Elliott says that dentists have a unique opportunity, if they know how to go about it. "Dentists are the perfect partners for treating sleep apnea," she says. "Plant the seeds with your patients and see where it leads."
Obstacle 4: Getting Paid for Dental Sleep Medicine.
Solutions: Similarly, dental practices that offer oral appliances for OSA must "act like a medical practice," Murphy says. "Remove the financial barriers for patients."
Dental insurance does not cover oral appliances but many times a patients' medical insurance will. What does that look like?
Often, it's software specifically designed for dental practices that will facilitate medical billing. Or contracting out billing in its entirety to a third-party service. A company like Cook's, for instance, can step in. "We can provide in-network billing with major insurance companies," he says. "We also provide collections from insurance and patients and see that you are reimbursed at regular intervals." Google "medical billing for dentists" to get started and ask other dentists who they recommend.
A cash-pay fee-for-service model is one option that dental sleep practices sometimes try, but it's not likely to work, says Elliott. "Patients will pay out of pocket for braces but getting them to buy an appliance can be difficult," she says. In some cases, such as if a patient's insurance has strict parameters for the CPAP failure timeline or if the oral appliance is only intended as a secondary therapy for travel, patients may be willing to pay for the device if they are educated about the science behind oral appliances.
Obstacle 5: Giving Up Too Soon.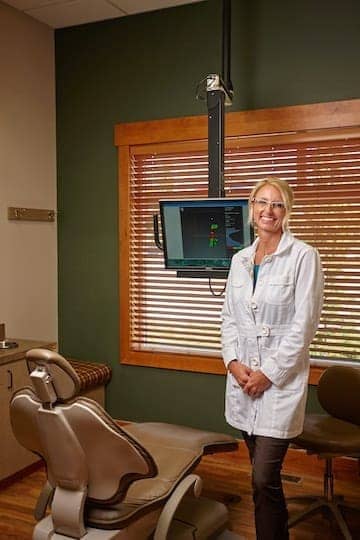 Solutions: Often, a dentist becomes frustrated and throws in the towel before gaining traction. But having a bustling dental sleep medicine practice doesn't typically happen overnight.
"You can't just dabble in DSM," says Hedgecock. "Take the courses, get the certifications, learn about the business, and don't get discouraged. It takes time to build up a business and find patients."
One thing you can do to increase foot traffic is to actively market the practice. Put up posters, create a Facebook page, add a set of screening questions to your intake form, and start conversations with your patients about snoring and apnea.
"Tap into your physician relationships, too," Murphy says. "Our model is 80% physician relationships and I like that because marketing to doctors is more consistent."
Elliott estimates that getting started will take between three and six months, on average. "Lay the foundation, get the patients to understand the problem, and then bring it up at each six month visit to get buy in," she says. "It's a long runway until you find success."
Amanda Loudin is a freelance writer based in Maryland. This is her first article for Sleep Review.
Reference
Schwartz D, Levine M, Adame M, et al. American Academy of Dental Sleep Medicine position on the scope of practice for dentists ordering or administering home sleep apnea tests. J Dent Sleep Med. 2020;7(4).
Images © Flynt | Dreamstime.com