A dentist and founding partner at Sleep Better Austin shares 6 lessons learned while growing his practice.
By Brandon Hedgecock, DDS, DABDSM
Practicing dental sleep medicine can be one of the most rewarding things you do in dentistry. When you consider the multiple health and psychological consequences associated with poor sleep and untreated sleep apnea, the impact you can have on the lives of others is far reaching.
Making oral appliances to treat sleep apnea may be the easiest procedure in dentistry, honestly. If a dentist or dental assistant can take a good physical or digital impression and bite registration, then the skillset is accessible. However, many dentists fail to truly make dental sleep medicine a big part of what they do because of the many obstacles that arise when building the business. So the real question isn't about how to make appliances. The real question is: What level of impact do you want to make as a dental sleep medicine provider?
Most dentists who I talk to about dental sleep say something like, "I want to incorporate this into my dental practice." I liken this to adding Invisalign to your practice but doing only two to three cases a month. If dentists go this route, they will never do more than dabble. Patients will be screened, here and there a few will be helped, and the dentists may even occasionally get a referral.
So this is where your answer to the question becomes important. For dentists who want to have a significant impact, they cannot just dabble in dental sleep. They must build a sleep business—one that is fully dedicated to treating sleep apnea. Once you have built a great business, expansion into multiple locations can help you further grow your reach. Here's how I did it.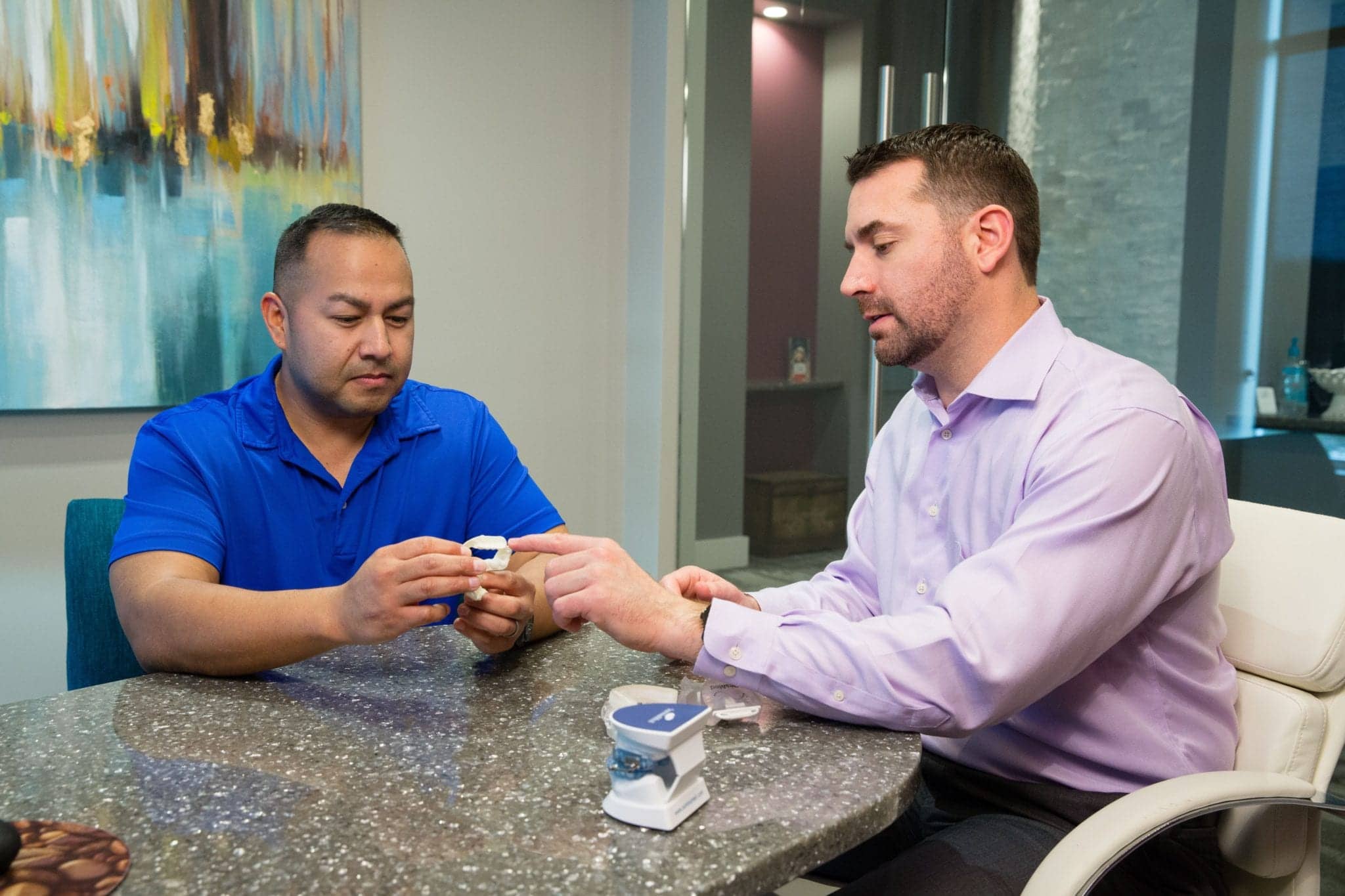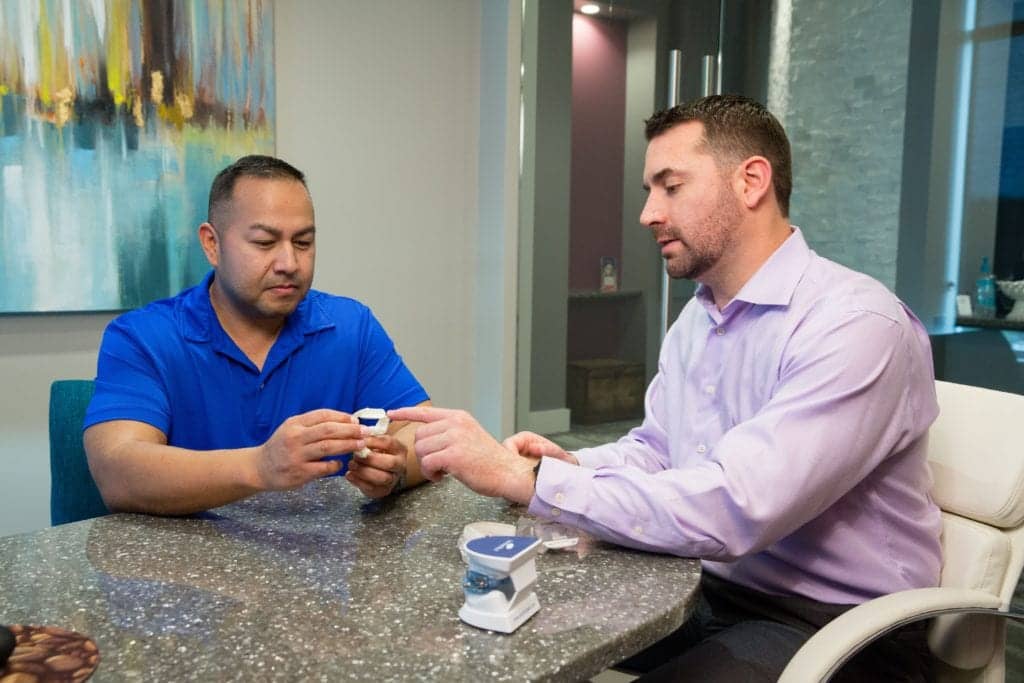 ---
1. Build your brand. This could mean having a DBA [Doing Business As] or it could mean creating an entirely new company such as an LLC [Limited Liability Company] with a different employer identification number (EIN), separate bank accounts, a different website, and, maybe most importantly, a different team.
When I first started, we were a DBA, but we soon realized how much more effective it would be to create an entirely different company. You have to build a brand that is all about sleep and get your brand out there. After all, when someone sneezes, you offer them a Kleenex (instead of a "tissue"); when you clean the window, do you reach for the Windex or the "glass cleaner"? In other words, you want your brand to be synonymous with "CPAP alternative" or even better with "obstructive sleep apnea."
Having a strong dental sleep medicine brand is especially important with physicians. In the physician's eyes, you can be: a) the general dentist from ABC Dental Office who does fillings, crowns, veneers, and also makes sleep appliances; OR b) the dental sleep specialist who has a business that is 100% dedicated to helping people with sleep apnea breathe and sleep better.
My belief is that option B will garner you many more referrals. Be all in.
2. You have to work ON the business—not just in it. As clinicians, our primary focus tends to be on the care that we deliver directly to patients. We focus on the instruments and the equipment that help us take care of patients. We spend so much time "in the chair" that we shortchange working on operations, systems, marketing, and growing the practice. We frequently outsource these administrative things or delegate them to managers or other team members in our dental practices.
If you are going to build a sleep business from the ground up, the dentist must personally devote time outside of patient care to growing the business. This may include learning more about sleep, attending meetings, and earning continuing education credits. It could be setting up software and systems. Early on, it may include paperwork and applications for Medicare and other payor networks. And it absolutely should include time for getting out there and interacting with the public and with physicians. Meetings, breakfasts, lunch and learns, happy hours, health fairs, dinners, phone calls, letters, and the like are all a big part of developing a network for referring physicians.
At a minimum you need 6 hours a week to work ON the sleep business.
3. Build your dream sleep team. News flash: You can't do everything yourself! Especially if you are still doing other types of dentistry and especially if you own and operate the practice. News flash #2: Your dental staff is busy. They are already overwhelmed by helping run your existing dental practice. You cannot expect your dental staff to be able to run the dental practice and run the sleep business on top of it.
The time and effort required to process a single sleep patient is astronomical compared to a dental patient, especially if you are working with medical insurance. Early on, you need at least one administrative person. As you grow, you can add clinical team members; from there, you can add additional sleep-only team members as volumes and size dictate.
Our team currently consists of an operations manager, referral coordinator, medical biller, marketing director, physician liaison, three dental sleep assistants, and three dental sleep medicine practitioners.
4. Develop good systems. Much like dentistry (and any other business, for that matter), success and efficiency will come down to the systems you have in place. In dental sleep medicine, good systems are even more important. Take it from me: Dealing with medical insurance requires about 27 different steps, done in the right order, and with the right documentation—to ensure that you get paid for the work you do.
You also need systems for follow up, clinical, marketing, scheduling, etc. These systems are broken into procedural systems—that is, step one, step two, step three, etc—and monthly, weekly, and daily checklists. It is important the systems be clear and can be followed by everyone, so the business doesn't have to rely on a single person to function.
Take the time to build quality systems, and ensure they are being followed.
5. Expansion: know when and where. Go to where the people and the doctors are. Ninety percent of our patients come from physician referrals.
If you are the only game in town, doctors will refer and patients will travel even two hours for your service. However, if there are other providers, doctors really don't want to send someone across town. Geography can play a role, and you need to know where your referrals are coming from. Pay attention also to "natural barriers" like highways, busy intersections, and bodies of water, as well as to high-density medical areas around doctors' offices when choosing a location.
Also, before you decide to expand, make sure the volume you have supports it. It doesn't make sense to add a second location—and the overhead that comes with it—if you are only seeing 5 to 10 patients a month in your first location. Before you consider adding other locations, make sure you can maximize each in terms of space, schedule, and production.
Our first three locations were inside dental offices with our sleep business essentially renting space from the dental practice. If you are still practicing dentistry, this often makes the most sense and maximizes your overall production from both your businesses. Our fourth location is a standalone sleep-only facility, which may work better once you are no longer practicing general dentistry, or if you are hiring associates to work for you out of this type of location.
As you expand, it absolutely makes sense to centralize your administrative services. Scheduling, billing, insurance verification, and other non-patient facing services can be done from anywhere, and possibly even remotely from a home office.
6. There is no substitute for hard work. Much like everything else in life, the more you put into it, the more you will get out of it. In the beginning, it is hard to sacrifice time from your dental practice to build something new. For one thing, the sleep business will likely not produce revenue or profit for at least 6 to 8 months.
What's more, you are used to dentistry…comfortable with dentistry, and change is difficult. The easier thing is to not change, and continue doing what you have always done, the way you have always done it. Dentists have told me they couldn't make a meeting with a sleep physician because they had an emergency dental patient show up or because a patient needed a crown. Essentially, they are saying that the one crown was more important to them than the potential of helping hundreds of patients who could be referred by one sleep physician.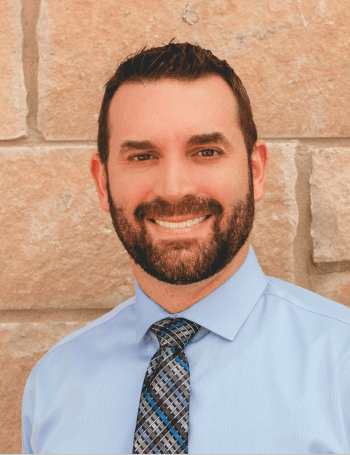 There is a big difference between the sleep business and the dental practice, however. With the sleep business, once you build it, it doesn't always need you there—which means it can be producing without you! Put in the hard work and time up front, and then you won't have to work as hard later.
---
The larger you grow, the more impact you can have, the more people you can help, and the more lives you can save. It is an incredibly rewarding career and business. But…the larger you grow, the more headaches appear as well, along with the more employees and patients to manage. With one location and minimal staff, you can easily get to a point where you are treating 20 to 25 patients per month. From there, you simply add more infrastructure to your systems—and the sky's the limit. Perfect one location and all the systems for it before you expand to two locations. Perfect two locations before you go on to three. Once you see the impact you can have in people's lives, you may never look at dentistry the same way again.
Brandon Hedgecock, DDS, DABDSM, received his dental degree from UTHSC San Antonio after graduating from the University of Texas. He is a member of the American Academy of Dental Sleep Medicine and a Diplomate of American Board of Dental Sleep Medicine. He has also achieved Diplomate Status with the American Sleep and Breathing Academy.
As founder of Sleep Better Austin, Hedgecock has watched his team work and grow to ensure the success of their sleep practice. He has had family members diagnosed with sleep apnea, inspiring him to become a dental sleep medicine practitioner. Not only does he genuinely want to help his patients, but he is passionate about helping other dentists nationwide to learn and implement sleep dentistry in their own practice. He actively mentors other dentists through the International Academy of Sleep, a nationwide organization that partners with dentists who want to learn how to build a successful sleep practice.
Hedgecock loves living in Austin and enjoys the live music and concerts in the area. He has two children at home—one boy and one girl. Both keep him busy playing with Legos, Harry Potter, and Barbies, as well as having their pick of movies. At the University of Texas, Hedgecock was a 4-year member of Longhorn Football team. Today he keeps active playing golf and snowboarding when he gets the chance.