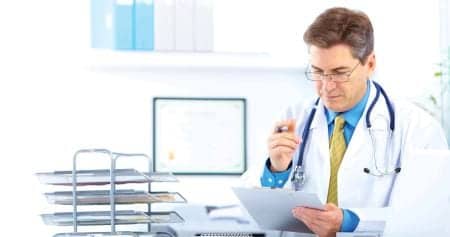 The one-stop shop nature of the modern sleep center has naturally morphed into the self-dispensing of CPAP and bilevel positive airway pressure treatment. As a result, many insurance companies are requiring sleep entities to become accredited if they wish to sell the devices, which are a form of durable medical equipment (DME).
Facilities around the country are embracing accreditation as a way to hone business practices and improve patient care. The Georgetown Sleep Center and Georgetown Sleep Equipment & Supplies, Georgetown, Tex, and the Minnesota Lung Center and Minnesota Sleep Institute, Minneapolis, are two such facilities who chose the American Academy of Sleep Medicine (AASM) to fulfill their accreditation goals.
The AASM is not a CMS-deemed accreditor, but Debra Mayer, RRT, manager of the CPAP/pulmonary function test (PFT) divisions at the Minnesota facility, believes the focus away from Medicare/Medicaid is actually a benefit. "I am a DME supplier that is not able to see Medicare or Medicaid patients," says Mayer. "Choosing AASM was a no-brainer for me."
With additional sleep centers around the country looking to provide DME, Sleep Review spoke with representatives from two facilities who obtained AASM DME Accreditation. Their experiences shed light on a growing trend that will continue to affect patients and sleep professionals.
Sleep Review: Why did you decide to provide DME to your patients?
Jim Curlee, DO, FCCP, DABSM, medical director, Georgetown Sleep Center PA, Georgetown, Tex: The vision for Georgetown Sleep Center was to provide comprehensive care to include initial consultation, patient education, diagnosis, treatment, and follow-up evaluation until the patient is effectively treated. On the night of the study, our sleep technicians spend the first hour demonstrating several masks to the patient. Now that we are six and a half years into focusing on sleep medicine, we are seeing patients back at our medical equipment company [Georgetown Sleep Equipment & Supplies] for new equipment.
Debra Mayer, RRT, manager of the CPAP/pulmonary function test (PFT) divisions of the Minnesota Lung Center and Minnesota Sleep Institute, Minneapolis: Our mission is to offer full patient service. Our patients are able to consult with the sleep physician, and move on to the sleep lab. The next logical step was to offer CPAP services. Everything is right here at your fingertips. The "one-stop shop" is the wave of the future due to the ease of getting everything completed in one spot.
Sleep Review: When and why did you decide to pursue AASM DME accreditation?
Curlee: We pursued AASM standards of non-Medicare DME supplier accreditation as soon as the application process was available. We hope that most insurance carriers see DME accreditation as an indication of excellence.
We are also honored to serve a large military population from Fort Hood, Tex. We provide care for active duty members, their families, and retirees through TRICARE. Our DME routinely sends supplies to Afghanistan and Iraq for our soldiers.
Mayer: About 3 years ago, I received a notice from an insurance provider stating, "Unless you are an accredited DME, we will no longer work with you." I looked into it further, and called the insurance company to see what the expectation was for a "DME" like ours. Fortunately, the insurance company gave us time to complete the accreditation process.
Sleep Review: How long have you been accredited by AASM?
Curlee: Our initial Georgetown Sleep Center PA accreditation was in February 2006 and our reaccreditation was February 11, 2011. The Georgetown Durable Medical Equipment LP [Georgetown Sleep Equipment & Supplies] was effective May 13, 2011.
Mayer: I have been accredited by the AASM for 1 year. Prior to the AASM, I obtained accreditation through a company providing "full-service" DME accreditation. I found this process to be difficult, because I am a different kind of DME. I do not do oxygen, IV solutions, walkers, canes, or things like that.
With my previous accreditor, it took me a long time to ready the company for accreditation because their system did not match my situation. I thought there must be an easier way to do this. That's when I decided to work with the AASM.
Sleep Review: What does AASM accreditation mean to your patients?
Curlee: The AASM DME supplier accreditation imparts to both referring physicians and patients that we adhere to the highest standards, as well as illustrating our comprehensive approach to patient care and customer service. It is a voluntary process that hopefully communicates to patients and providers that we offer the highest quality of care during all stages of treatment.
Patients are very secure knowing that we have registered respiratory therapists who have many years of treating patients in sleep medicine, and the DME is colocated with the sleep center. Patients who have not previously experienced this continuity of care often communicate to us their frustration with prior experiences where they are sent to a lab and their study is read by a physician they have not met, or the results have not been adequately explained to them.
Often, another physician writes a prescription to a local DME provider where there is minimal patient education, and the patient struggles with treatment and eventually gives up because there is no physician advocate. Our model has been a very positive experience, and our reputation for comprehensive care and accreditation has increased the number of referrals, not only by word of mouth to friends of patients, but also patients going back to their referring providers and telling them about us.
Mayer: The AASM has a strong reputation in the United States when it comes to sleep medicine. It is prestigious, and by obtaining accreditation for our CPAP company along with the sleep labs, we are AASM accredited all the way around. I think AASM accreditation is probably more of a peripheral thought for patients. They may not completely understand what it means, and what we went through to receive a high score.
We look at it as a benefit that says you are AASM accredited. It means something to us, and it should mean something to patients when they enter the Minnesota Sleep Institute and see that the sleep lab is accredited, and the DME section is accredited. Even if they don't fully understand it, it shows that we have gone the extra mile.
Sleep Review: Since the AASM is not a CMS-deemed authority for DME supplier accreditation, what role did that play in your decision-making process?
Curlee: The AASM Accreditation Standards for Non-Medicare Supplier Accreditation mirror the same standards set forth by Georgetown Sleep Center and Georgetown Sleep Equipment & Supplies. Prior to the AASM DME accreditation, we already had in place the quality standards developed by CMS for the primary purpose of ensuring the highest quality of care delivered to sleep disorder patients.
Mayer: It played a huge role, because I am a DME supplier that is not able to see Medicare patients. It was a no-brainer for me.
Sleep Review: What was the reaction from local DME providers when they found out you were doing this?
Curlee: The feedback from local DME providers was positive. We have excellent working relationships with them. Medicare patients who are referred to local providers continue to receive the best quality of care due to this excellent relationship that we have with them.
The DME providers are also aware of our standards and adhere to them. If a patient is struggling with treatment, even though they receive their equipment from another provider, that does not mean we do not follow the patient closely. We expect updates from local providers, and the patients are encouraged to call us if they have any problems that are not resolved so we can stay involved in their care.
Mayer: I don't believe they felt threatened. I think they were pleased to know we follow the same standards for our patients as they do for theirs. The Minnesota Sleep Institute sends all of our Medicare and Medicaid patients to them for PAP therapy. I believe they know we use the highest quality care with our patients and expect that in return.
Accreditation is not an easy process. It's a long process, and it's a good process. The Minnesota Sleep Institute has a good working relationship with outside DMEs, and I believe becoming accredited has strengthened this relationship.
Sleep Review: Would you have any interest in getting involved in Medicare DME, which includes the whole competitive bidding process?
Curlee: Georgetown Sleep Equipment & Supplies has had a DME contract with Medicare since we started the practice. While we have never utilized that contract for Medicare patients, it remains in place for future possibilities for providing care for Medicare patients in our DME.
It is our hope that one day the sleep center with dual accreditation for both the practice and the DME company may be able to also provide care to Medicare patients, believing that comprehensive care is actually cost-effective for CMS, and that continuity of care provides a better quality of care as well as better compliance with treatment.
Mayer: If Medicare decided we could set up all of our own Medicare and Medicaid patients, and we must do a competitive bid, I probably would do it. I believe the continuity of care provided to our patients is proof to the cost-containment audience of Medicare.
Sleep MDs following patients from consult to sleep lab to therapy and beyond provide the best solution to saving tax dollars. After all, our MDs are trained to treat sleep problems and provide therapy.
Sleep Review: What accreditation benefits do you hope to see in the future?
Curlee: Historically, patients referred to Georgetown Sleep Equipment & Supplies have been referred internally. All patients are told that they have an option of receiving their medical equipment at other local providers.
Most patients choose to continue to receive their treatment at Georgetown Sleep Equipment & Supplies because of the continuity of care. Because of accreditation, we will be marketing Georgetown Sleep Equipment & Supplies to the community for the first time in the next month or two. We have created a Web site that will allow new patients moving to our area who are looking for equipment and supplies to have the choice of coming to a DME provider that is accredited by the AASM and affiliated with an accredited sleep center, especially those patients who do not have a sleep physician that is in the area.
We are in the process of converting to electronic medical records. As we approach the future years, our vision is to develop into a multispecialty practice, and we are already making efforts in that area. We are excited about the future of Georgetown Sleep Center and sleep medicine. We feel that the AASM DME accreditation will only enhance and contribute to the success of our practice.
Mayer: I am hoping only accredited sites will be able to work with patients. Accreditation states you have the highest level of staffing and knowledge. I would like to see accreditation require all DMEs to use only trained and licensed professionals to work with patients in the setup and follow-up of all PAP therapy.
Sleep Review: Do you believe the sleep center one-stop shop concept is the wave of the future?
Curlee: Absolutely. The vision for Georgetown Sleep Center has also been a one-stop shop concept, and I truly believe it has contributed to the success of our sleep center. In a short period of time, we have been able to become dual-accredited for the sleep center and the medical equipment company, as well as recently receiving accreditation for the Georgetown Sleep School of Technology.
Mayer: I do believe it is the wave of the future. I believe it is a very cost-effective and efficient use of insurance and government health dollars. The Minnesota Sleep Institute's vision is to care for all of our patients from consultation to diagnosis to treatment and beyond. Using the "one-stop" approach makes this a reality for us, and it makes it easy for our patients. SR
THE COMPLIANCE TEAM'S SLEEP LAB DME ACCREDITATION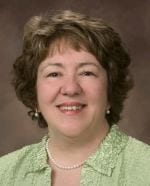 Sandra Canally, RN
According to the Sleep Review / Mizuho Securities USA 1Q12 Sleep Center Survey, 17% of sleep centers report selling flow generators and masks. While this number has remained relatively stable since 2009, a growing number of industry insiders predict that the sleep center one-stop shop is the wave of the future. Sleep Review asked Sandra Canally, RN, president, The Compliance Team (TCT), to share her thoughts about the future of sleep labs offering durable medical equipment (DME) and the benefits of The Compliance Team's sleep lab DME accreditation.
Sleep Review: Why should a sleep lab that provides DME choose The Compliance Team for DME accreditation?
Canally: For starters, The Compliance Team was the first CMS "deemed" accreditation organization to introduce plain language, product-line, and service-specific Safety-Honesty-Caring respiratory DME quality standards that help to dramatically simplify the sleep lab accreditation process.
Another reason for sleep labs to choose The Compliance Team is that we have eliminated the need for participants to hire a consultant to help them just prepare for DME accreditation.
That's because new participants are assigned to one of our Advisors who guides them through the implementation of our Exemplary Provider-branded program via a series of teleconferences and webinars. We then take it a step further and give sleep lab participants access to a complete DME policy and procedure manual containing over 200 documents that they can custom fit to their daily operations.
Finally, The Compliance Team's Exemplary Provider accreditation is the only CMS-approved program that provides a secure Web site portal for uploading required patient satisfaction surveys that are then electronically benchmarked against the results of our other participants. Rolling all this together into a 3-year program that features affordable annual payment terms, and you can see why we consider The Compliance Team's sleep lab DME accreditation to be the industry's best overall value.
Sleep Review: What does DME accreditation mean to sleep disorder patients?
Canally: Sleep disorder patients should view DME accreditation as signifying that the provider is meeting nationally enforced quality standards that have been put into place by the Centers for Medicare and Medicaid Services to deal with respiratory equipment infection control regimens, delivery, and setup protocols as well as antifraud corporate compliance measures among other requirements that help to ensure that they are receiving the best possible care.
Sleep Review: Why would a sleep lab that provides DME choose accreditation through The Compliance Team over another accreditation body such as the AASM?
Canally: Unlike AASM, The Compliance Team offers sleep lab professionals both CMS "deemed" accreditation for respiratory DME as well as a comprehensive Exemplary Provider-branded accreditation that doesn't just focus on their sleep study protocols, but rather one that gives sleep labs an overall 360-degree look at their everyday business operations from administration, human resources, and corporate compliance matters to patient services, risk management, and government regulatory issues.
Sleep Review: Do you believe the sleep center one-stop shop is the wave of the future?
Canally: There seems to be a trend developing that is moving things in that direction. However, one cannot ignore the fact that many sleep centers today are perfectly comfortable with the strong relationships they have with their accredited suppliers who specialize in respiratory DME delivery and setup.