A healthcare attorney outlines sleep telemedicine and telehealth reimbursement issues, licensure, common requirements, and more.
By Daniel B. Brown, JD
---
Medicare Telehealth Waivers During the Covid-19 Emergency
By Daniel B. Brown, Esq.—March 19, 2020—Acting under emergency authority, the US Department of Health and Human Services (HHS) has waived most of the roadblocks for seamless Medicare coverage and delivery of telehealth services during the Covid-19 Health Emergency. Commercial insurance payors may follow.
Some highlights:
Site Restrictions Waived. Effective March 6, 2020, Medicare will cover telehealth encounters with patients wherever they are located—whether urban, rural, suburban, in health care facilities or even from the patient's own home.
Expanded Class of Telemedicine Platforms (HIPAA Waivers). Not all audio/visual software programs are HIPAA compliant. During the emergency, the HHS Office for Civil Rights will waive HIPAA violation penalties for health care providers who serve patients in good faith through common laptop or smartphone programs such as Skype or Apple FaceTime.
Covered Services. Medicare's telehealth coverage includes common office visits (evaluation and management services), mental health counseling, and preventive health screenings.
Basket of Providers. Practitioners eligible for payment for covered telehealth services include physicians, nurse practitioners, physician assistants, nurse midwives, certified nurse anesthetists, clinical psychologists, clinical social workers, registered dietitians, and nutrition professionals (subject to state law licensure and scope of practice laws).
Medicare Reimbursement Rate. Telehealth visits are covered at the same fee schedule rate as in-person visits.
Beneficiary Deductible and Co-Insurance. Medicare coinsurance and deductibles typically apply to office visits and other services. During the Covid-19 emergency, the HHS Inspector General is giving healthcare providers flexibility to reduce or waive cost-sharing for telehealth visits paid by federal healthcare programs.
Existing Patient Requirements. Some coverages require that the patient be an existing patient of the provider. HHS will not conduct audits to ensure that such a prior relationship existed for claims submitted during the emergency.
Duration of Waiver. These telehealth waivers apply to dates of services beginning March 6, 2020 and extend through the end of the Covid-19 Public Health Emergency as determined by the HHS Secretary.
The Covid-19 information is accurate as of March 19, 2020.
---
The below article appears in Sleep Review's March 2020 issue and is accurate as of February 29, 2020.
Sleep medicine is especially well suited for remote electronic practice via telehealth. Real-time internet encounters allow practitioners to conduct interactive histories and treatment and to perform physical and diagnostic testing with peripheral electronic devices, including home sleep tests.
But reimbursement rules and state laws written for an earlier era still limit the full-throated expansion of telehealth services in sleep and other areas. The past decade has seen the constant race of state medical practice boards trying to catch up with evolving telehealth technology, even as state legislators amend health insurance codes to require coverage for telehealth services.
Entering into or expanding a sleep medicine practice via telehealth requires a good understanding of these rules.
Telehealth versus Telemedicine: What's the Difference?
While the terms "telemedicine" and "telehealth" are sometimes used interchangeably, each has its own distinctive meaning and use.
Telehealth refers to the broader use of telecommunications technology for health care services. It is less often used in the context of one-to-one remote patient services. For example, telehealth can be used in telecommunications technologies for patient education, home health, professional health education and training, administrative and program planning, and other diverse aspects of a health care delivery system.
Telemedicine typically refers to the use of real time audio/visual interactive communications to perform a clinical service. This might include an electronic visit between a patient and a distant physician, the transmission and interpretation of medical tests, or distant patient monitoring.
As a rule, communications by telephone, unsecured texts or e-mails, and facsimile do not constitute telemedicine. Few, if any, health plans cover these types of electronic communications.
Medicare Reimbursement Issues
Practitioners are used to distinguishing between services reimbursed by government payors like Medicare and Medicaid from similar activities billed to commercial insurance carriers. Telemedicine is no exception. A description of some of the differences follow.
Telehealth services. Medicare has reimbursed certain physician services via telehealth for many years but always on a limited basis. Congress is reluctant to bring telemedicine services into the traditional fee-for-service model because, according to the American Academy of Family Physicians, of the possible spike in unnecessary consults.
Until Congress acts, Medicare coverage of basic physician services will be limited, in part, by the current "originating site" rule.
Originating site rule. This rule focuses on the location of the patient during the telehealth encounter. The situs of the patient is called the "originating site." The doctor's location during the encounter is called the "distant site." The rule says that Medicare will pay the physician for telehealth visits only if the originating (patient's) site is both in a rural area and the patient is physically located in one of the following approved originating sites: offices of a physician or practitioner, hospitals, critical access hospitals, community mental health centers, skilled nursing facilities, rural health clinics, federally qualified health centers, hospital-based or critical access hospital-based renal dialysis centers (including satellites), renal dialysis facilities, homes of beneficiaries with end-stage renal disease getting home dialysis, or mobile stroke units.
This means Medicare will not cover most telehealth visits originating from the patient's home. In 2019 Medicare did expand home-based coverage, but only for (i) consults for substance abuse disorders (such as opioid addiction treatments), (ii) the diagnosis and treatment of acute stroke, and (iii) certain renal services.
E/M Visits
Medicare will not cover evaluation and management (E/M) visits, physical exams, or treatment sessions via telehealth if originated from the patient's home. That might not be the case with Medicaid and commercial health insurance plans depending on the state and on the specific health plan.
Home sleep tests and distant interpretations. Medicare's coverage of telehealth services is separate from Medicare's long-standing coverage of services whose site of service may be in the home. For example, home sleep testing and sleep test interpretations performed by sleep doctors from distant locations are not telehealth services subject to the originating site rule. Reimbursement for these and other services are separately covered under the Medicare fee schedule as diagnostic tests and physician services.
Telemedicine coverage under Medicare Advantage (Part C) plans. The reimbursement rules applicable to telehealth services under Medicare Advantage plans differ from the Medicare Part B rules. Plans may or may not adhere to the originating site rules and other Medicare Part B requirements. A review of plans available in your area can answer how you can bill telehealth services to such plans.
Medicaid coverage for telehealth services. Although Medicaid rules differ in each state, all state Medicaid programs will cover some form of live audio/video encounter on a fee-for-service basis. Like Medicare, many, but not all, Medicaid programs have originating site requirements. The Medicaid site list can be more expansive and may include locations such as pharmacies and school clinics. Approximately 19 state Medicaid programs, including California, Florida, Colorado, and Pennsylvania, cover certain telehealth services provided to the patient from the patient's home, subject to certain state-specific limitations.
State-by-State Resource
The Center for Connected Health Policy (CCHP) has published a 50-state survey titled "State Telehealth Laws & Reimbursement Policies," which is available at www.cchpca.org/telehealth-policy/state-telehealth-laws-and-reimbursement-policies-report.
Commercial Insurance Reimbursement Issues
The legal landscape for telemedicine reimbursement by commercial payors is much less restrictive than Medicare coverage. At least 40 states have added provisions in their insurance laws requiring commercial health plans sold in their state to cover telemedicine services. But not all services are covered in the same way or at the same prices as in-person services.
For example, a few states have restrictive originating site rules or a requirement that an in-person visit occur close in time before or after the telemedicine encounter. Georgia currently requires the use of peripheral electronic diagnostic tools as part of the session to constitute good practice suitable for reimbursement.
The trend is moving away from these limitations. For example, Georgia is considering removing the requirement that telehealth encounters involve both technology and peripherals, leaving real-time audio/visual sessions to be suitable without peripherals. Indiana, Georgia, California (beginning in 2021), and a handful of other states have true "parity" laws that require payors to reimburse for telehealth services on the same basis and to the same extent, as well as at the same rate, as the same service when delivered in-person.
Unfortunately, there is no one-size-fits-all rule for commercial health plan coverage of telehealth services. Providers may find that pricing and requirements vary not only by state but also by the type of policy or plan issued in the state. Sleep physicians should make a careful review of coverage requirements in your location before you enter into these services.
Physician Licensure, Scope of Practice, and Internet Prescribing Rules
Physicians practicing telemedicine must adhere to two cardinal rules applicable in all cases: (i) the practitioner performing the service must be licensed in the state where the patient is situated, and (ii) the telemedicine encounter must begin and proceed as part of a valid physician-patient relationship.
State licensure. In the past, physicians eyeing a telemedicine practice might balk at the costly and numbing exercise of applying for a separate license from each medical board in the states where their patients or prospective patients lived. According to the Center for Connected Health Policy (CCHP), 29 states have relaxed their gatekeeper function by joining the Federation of State Medical Boards' "Interstate Medical License Compact" (the "FSMB Compact"). Members states of the FSMB Compact look to an interstate commission to operate an expedited licensure process for physicians in good standing in one member state to obtain a license to practice in another member state. Nine other states issue special telehealth licenses or certificates to permit practitioners not licensed in the issuing state to perform telemedicine services in the issuing state.
The presence of these and other compacts eases the regulatory burden of entering telemedicine. Even Florida now authorizes physicians in good standing in one state to register in Florida as a telehealth provider without obtaining a Florida medical license. Registration requires the practitioner to hew to Florida practice standards, including the maintenance of professional liability insurance.
Maintaining the physician-patient relationship. Whether providing telehealth services under a full license or a limited-use certificate, all physicians who perform telehealth services must establish a valid physician-patient relationship. Failure to establish the relationship may give rise to disciplinary actions. For example, prescribing drugs only on the basis of an internet questionnaire is outside the scope of a valid physician-patient relationship in most states and is prohibited.
Certainly, Epworth and STOP-BANG patient assessments are helpful tools in evaluating a patient's hypersomnolence. However, ordering prescriptive-only diagnostic tests, such as home sleep tests, and prescriptive-only treatment devices, such as CPAP, solely on the basis of an internet questionnaire may not fit within the definition of a telehealth service and could raise problems with some state boards. In addition, orders for sleep tests and durable medical equipment made outside the scope of a valid physician-patient relationship could trigger medical necessity denials with government or commercial payors.
Although each state has its own definition of the physician-patient relationship, many medical boards refer to the following elements as aspects of a wholesome relationship:
a face-to-face history, which can be obtained from the patient via real-time, audio/visual interactive electronic means;
receipt or access to the patient's health record, including the name and address of the patient's primary care provider;
a physical exam appropriate to the principal complaint to make a diagnosis and therapeutic plan;
discussion of diagnosis or treatment with the patient;
discussion of the availability of appropriate follow-up care;
providing the patient with the telehealth's provider license number and contact information;
dictate or prepare proper medical documentation of the visit; and
adherence to all state medical records retention laws.
Common Telehealth Requirements
Regardless of state or payor, there are a handful of elements common to most telehealth practices.
Consent to telemedicine session. According to the CCHP, 38 states and the District of Columbia require practitioners to obtain a telemedicine consent from the patient prior to the electronic session. While not exactly a "consent to treat" document, the telemedicine consent provides evidence in your note that the patient agreed to be seen and treated by a distant physician via telemedicine. Check your state Medicaid or medical board for any language that must be included in the telemedicine consent form.
Telemedicine software and equipment. Persons engaging in telehealth must ensure the software and equipment used to perform the telemedicine encounter comply with the Health Insurance Portability and Accountability Act (HIPAA) and applicable state patient privacy laws. Not all interactive programs satisfy these requirements.
For example, the Georgia Medicaid Telemedicine Handbook makes clear that services rendered via webcam or internet-based technologies (Skype, Tango, etc) are inappropriate unless they are used as part of a secured network or specially configured for secure transmission and storage of electronic protected health information. HIPAA guidelines require that software that transmits protected personal health information utilize at least a 128-bit level of encryption. Data transmitted and held in or on such platforms must also have functional auditing, archival, and backup capabilities.
New Medicare telehealth services. Beginning in 2019, CMS began to cover physician time dedicated to evaluation of patient information transmitted electronically. Sleep physicians and other similarly situated practitioners are now eligible to bill Medicare for two new telehealth service codes, Healthcare Common Procedure Coding System (HCPCS) codes G2010 and G2012.
HCPCS code G2010 covers a physician's time in reviewing video and/or still images recorded or otherwise provided by an established patient. The service includes interpretation and follow-up with the patient within 24 business hours. The data submitted by the patient cannot relate to an evaluation and management (E/M) service provided within the previous 7 days nor can the service lead to an E/M service or procedure within the next 24 hours or soonest available appointment. The data may be submitted by the patient via e-mail, but the communication must include the pre-recorded images.
This code does not apply to the review of home sleep test data, which is covered under a separate service code. Nor does it apply to data transmitted from heart rate monitors, EEG monitors, or other devices that collect and transmit patient monitoring data. However, the collection and review of such data could be covered under a separate Medicare benefit, such as remote patient monitoring.
HCPCS G2012 addresses "virtual check-Ins," or brief physician follow-up communications. Here the Centers for Medicare & Medicaid Services recognizes that time spent speaking to patients on the phone or over the internet for treatment evaluation purposes has Medicare coverage value.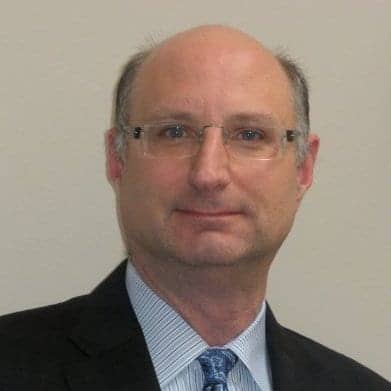 The service contemplated by G2012 consists of 5- to 10-minutes of electronic medical discussion between an established patient and a physician or other qualified health care professional who can report E/M services. The content of the communication should not originate from a related E/M service provided within the previous 7 days nor leading to an E/M service or procedure within the next 24 hours or soonest available appointment. Reimbursement is about $14 per service.
Sleep professionals are positioned to benefit from telemedicine. Be sure to know the rules before getting caught in the web of legal issues on the internet.
Daniel B. Brown, JD, is a partner at healthcare law firm Taylor|English and a member of Sleep Review's editorial advisory board.