Sleep Health & Wellness NW strikes success in Oregon
It is no secret that sleep is a rapidly growing field. Business analyst Frost and Sullivan projects that the next 5 years will bring double-digit growth for the US sleep service provider market. But even against this rosy backdrop, Sleep Health & Wellness NW stands out.

From left, Nina Trinh, CFO, Jill M. Glenn, CEO, and Joseph R. Zelk, MS, FNP, clinical director.
Started just 2 years ago, the Hillsboro, Ore-based enterprise has in its short lifetime grown from one to five sleep centers, with a sixth slated to open in a matter of weeks. If it maintains that pace, it may well emerge as one of the strongest sleep-industry players in the entire Pacific Northwest by or before 2010.
Founder, President, and CEO Jill M. Glenn, RPSGT, says her company is a full year ahead of schedule with regard to facility launches, study volume, and revenue, compared to where she thought it would be now when she drafted the business plan for Sleep Health & Wellness NW back in 2001. (The venture officially began in late 2003.) The inaugural laboratory achieved profitability 14 months after its debut, but the others were in the black in as little as 12 weeks following their respective ribbon-cutting ceremonies—even though none is yet operating at peak capacity.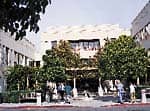 Patient Lara Mahan is prepped for a sleep test by Jennifer Chen.
"At the moment, we have several centers conducting sleep testing on as many as 5 nights a week; our intent is to conduct them 7 nights a week at every center," Glenn says.
Key to the success of Sleep Health & Wellness NW is Glenn's decision to staff each site with multispecialty teams, thereby transforming those centers into convenience-oriented, one-stop shops. Under a single roof, Sleep Health & Wellness NW centers may offer consultative, diagnostic, and treatment services provided by board-certified practitioners in the fields of pulmonary medicine, otolaryngology, family medicine, and more.
"We see ourselves as a resource for a variety of medical services, not just sleep medicine," says Sleep Health & Wellness NW's clinical director Joseph R. Zelk, MS, FNP. "Since sleep affects so many aspects of health, it only made sense to take a one-stop-shop approach. In so doing, we have removed barriers that traditionally have interfered with the patient's ability to obtain needed help. Patients are not in the position of having to ask for a referral. They simply come here, and we take care of everything."
While the centers may be multispecialty, no two of them have the exact same mix of specialists. For example, the original laboratory opened under the medical direction of a pulmonary group, the second under a sleep-specialized ear, nose, and throat doctor, and another is overseen by a group of primary care physicians.
"This approach," Glenn says, "has allowed us to gain experience working with a variety of specialty models so that we would be better able to refine them for later large-scale replication."
"COMPETING WITH NO ONE"
Glenn says she created Sleep Health & Wellness NW in the hope that it would help consumers gain easier access to the sleep care services they needed. This became a concern to her in 1993, soon after beginning her career as a hospital-based sleep technologist. Over the next several years, she participated in various sleep services models (including one that blended home sleep testing with the provision of durable medical equipment). However, none seemed truly satisfactory to her insofar as patient accessibility went.
"The whole concept underlying Sleep Health & Wellness NW is to get to people the help they need with sleep much earlier—some had been waiting 10 years before finding out that help was available or learning how to access it," says Glenn, a past-president of the Pacific Northwest Sleep Association.
The first Sleep Health & Wellness NW center opened in April 2004. That was followed by the launch of laboratory No. 2 in November of that same year. The remainder opened in February, June, and October 2005, respectively. The newest laboratory—across the state line in Vancouver, Wash—is slated to begin operating by February.
Today, the laboratories reporting the most dramatic growth are the two situated farthest from the Hillsboro flagship. According to Glenn, they are located in formerly underserved areas, so demand is naturally stronger there and supplying plenty of fuel for expansion. In other areas, there is more competition among sleep medicine service providers, so growth is more measured. However, Glenn insists her enterprise is competing with no one.
"We are simply attempting to fill a gap so that patients who previously were overlooked or not being reached or who fell through the cracks no longer are," she says. "We have no plans to open centers in areas where there are already quality sleep services programs. We only want to go into areas where needs are not being met."
MORE CHOICE
Some laboratory locations were chosen on the basis of community demographics, while others were selected for their potential to support a provider partner. "Because the first center would be an unknown entity, I put it in a community where the only access to sleep services of any kind was at a hospital," Glenn says. "I wanted to give customers an alternate choice of sleep lab model."
The next laboratory to open was set up in a similarly hospital-dominated market, but this time the choice of location was at the behest of an otolaryngologist, Michael McDonald, MD. "It was in a community where he wanted to make inroads, and he saw us as the ideal vehicle for accomplishing that," Glenn says. McDonald, along with Keith Ironside, MD, is now one of Sleep Health & Wellness NW's two medical directors.
As awareness of the Sleep Health & Wellness NW model of multispecialty integration spread, other medical providers stepped forward with offers to participate. "These board-certified physician specialists sought us out because they wanted more say in how their customers were handled, more say in the delivery of the outcomes," Glenn explains. "They understood that it was harder to be community- and service-based at this level when the laboratory you are involved with is owned by and operated from a hospital. Our third, fourth, and fifth centers all came about in response to overtures from doctors."
Each Sleep Health & Wellness NW location is set up with six beds (save for one laboratory, which operates with three). Although the look and feel of the laboratories are not cookie-cuttered, all are meant to be uniformly comfortable and home-like so as to make them as conducive to sleep as possible.
In addition to the in-laboratory testing, the centers also provide both attended overnight and unattended home diagnostics studies. In each instance, Sleep Health & Wellness NW delivers fully analyzed summaries, which usually are available the first business day after the study is completed.
Once patients are properly diagnosed, Sleep Health & Wellness NW also strives to meet their treatment needs with CPAP/bilevel equipment and help with treatment compliance. It offers a CPAP support clinic that delivers patient education and durable medical equipment services at no extra cost.
The laboratories are semiautonomous entities, with only limited oversight from a core management team that Glenn heads. Certain functions—such as contracting, accounting, and purchasing—are handled centrally. Consequently, Zelk says, locations can reflect the character of the neighborhoods they serve while, at the same time, the company can lay claim to a consistent, smooth-running operation that benefits from economies of scale.
"We do not want the labs worrying about overhead issues," he says. "We want each lab to be able to focus on screening, testing, education, and the delivery of patient care."
Quality is promoted by using one common set of clinical systems and protocols from laboratory to laboratory, Zelk adds. In addition, Sleep Health & Wellness NW's puts its sleep studies through a stringent review process.
"We are continually looking at our scoring methods and how we handle the testing itself, from beginning to end, to see where we can improve further," Zelk says. "For example, the labs earlier in our history conducted their own sleep study scoring; but now, gradually, that responsibility is being shifted to the main office where scoring can be performed more efficiently and economically by personnel dedicated to that task."
Glenn contends these and other quality controls explain how the enterprise has been able to expand so rapidly without suffering the problems normally encountered in an environment of fast-tracked growth.
SHORTAGE? WHAT SHORTAGE?
While many sleep centers struggle to attract sufficient numbers of technicians, Glenn says Sleep Health & Wellness NW enjoys the luxury of being able to pretty much forego heavy recruitment efforts despite its rapid growth. It currently employs 31 and is looking for additional staff for only one location.
"Sleep techs come to us in search of employment," she says. "They know about us and they want to work here. We are actually in the position of having to turn technologist applicants away."
The attraction of working at Sleep Health & Wellness NW includes wages above average for sleep technicians in the Pacific Northwest (Glenn will not divulge dollar figures) and a generous vacation and benefits package. "I think it is very important that the staff have a good quality of life," she says.
Sleep techs hired at Sleep Health & Wellness NW find themselves part of a highly team-oriented organization. "I do not make decisions without first talking to the group and soliciting their ideas," Glenn says. "It is advantageous to take this approach because the team I have assembled is creative, progressive, and very entrepreneurial-minded. Some very smart decisions come about as a result of listening to their views and recommendations."
As a way to foster excellence among its staff, Sleep Health & Wellness NW encourages technologists to participate in as much continuing education and professional development training as possible. In most instances, the enterprise picks up the tab for courses, lectures, and seminars in which staffers enroll or register.
Sharing its expertise
Sleep Health & Wellness NW also runs a program to help other providers and entities develop their own integrated sleep/durable medical equipment centers. This includes assistance with conceptualization, creating operating agreements and carrier contracts, mediation, financial due diligence, marketing, promotion, legal review, compilation of capital equipment lists, budget development, integration of daytime services, construction review, complete installation of sleep systems, equipment inventory procurement, lease negotiations, and hiring and training of staff. In a similar vein, Sleep Health & Wellness NW also offers clinical management services. Here, the organization handles on behalf of other sleep centers functions that include scheduling, referral, and preauthorization tracking; submission and review of fee tickets; review and tracking of sleep orders; maintenance of sleep medical records; clinical sleep testing; clinical sleep scoring; preliminary reporting; transcription writing; provider dictation and interpretations; durable medical equipment setups; follow-ups; sales; durable medical equipment support clinics; clinical sleep staffing; quality assurance; provider education and assistance; and sleep strategic planning.

Sleep Health & Wellness NW constantly evaluates the diagnostic methods of staff members like Jennifer Chen.
The knowledge that flows from Sleep Health & Wellness NW also is intended for consumption by patients, providers, payors, and employers. "We want to be a leading resource for community education," Zelk says. One vehicle for spreading such education is Sleep Health & Wellness NW's sponsorship of numerous health fairs. Another involves visits to the offices of medical referral sources, which are conducted by individual Sleep Health & Wellness NW providers who also meet with large employers to acquaint them with sleep-related conditions that can affect employees and cause unnecessary absenteeism, hobbled productivity, higher corporate health care costs, and reduced marketplace competitiveness—all detrimental to the bottom line. These efforts are supplemented with comprehensive advertising campaigns that take in print and broadcast media, plus the Internet.
"Some people we are reaching with our information are unaware of the connection between sleep and the many health problems that exist, or the impact and consequences of those problems," Zelk says. "Others have a basic understanding of all that already, but are unaware of Sleep Health & Wellness NW being the best equipped to help address those problems. Clearly, though, the information we are disseminating is important and needed."
BIGGEST CHALLENGE
Against this backdrop, it should come as no surprise that the biggest challenge confronting Sleep Health & Wellness NW is the management of growth.
"I am continually making adjustments to our organization so that, even as we grow at the pace we are seeing, we can maintain the small, team-like feeling we had in the beginning and maintain the quality and adaptability of a small organization, only on a much bigger and broader scale," Glenn says.
Zelk is convinced Sleep Health & Wellness NW will emerge as a strong regional player within 5 years, if its current growth trajectory holds. Indeed, in crafting the business plan, Glenn envisioned that very thing, the achievement of which would signal that the time had come for the company to join forces with another compatible regional entity elsewhere in the country to form a vastly larger enterprise. Whether that will be accomplished through some form of partnering process or a good old-fashioned merger, Glenn refuses to speculate.
"We are just looking at it from the perspective of integrating with other players who are doing things in interesting ways with a similar model," she says.
But that is still ahead. This is now. Says Glenn, "The question for us at present is, can we maintain quality and still grow robustly? We have in place the right team, the right values, the right systems. We are confident that the answer is, yes, we can."
Rich Smith is a contributing writer for Sleep Review.