Top Sleep Doctor W. Keith Thornton, DDS, founder and chief technology officer of Airway Management Inc, has built a company, a career, and a care model for the treatment of sleep patients with an innovative and noninvasive oral appliance.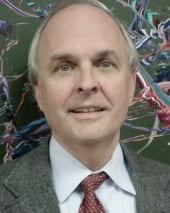 W. Keith Thornton, DDS
Awesome. Life-changing. Finally able to breathe. Awake in the afternoons. Life-saving. Many top physicians in the sleep medicine field are used to hearing these accolades from their sleep patients. In fact, many are drawn to the field because of the life-altering effect they can have on their patients' lives.
W. Keith Thornton, DDS, is no stranger to such heartfelt appreciation from his sleep patients. In fact, these comments summarize the testimonials published on his Web site. Thornton is unique in that he approaches sleep medicine from a nontraditional angle as a sleep doctor whose primary training is in dentistry. And it is this nontraditional approach that led him to found Airway Management Inc or AMI, and invent the TAP—the Thornton Adjustable Positioner.
Thornton, who currently serves as AMI's chief technology officer, established the company to market and supply TAP appliances, custom, patient-adjustable oral devices designed for the noninvasive treatment of snoring and sleep apnea. The first TAP was invented in 1994. Today, Thornton holds 51 patents on oral appliances and CPAP equipment, and AMI has delivered more than 150,000 oral appliances to patients worldwide.
"Our device is the most used device in the world, but we'll also be working with Patterson Dental [St Paul, Minn], one of the largest dental distributors in the world, to educate the 140,000 dentists in the United States on its use," Thornton says. This outreach will help to increase the visibility of a sleep apnea treatment that has both high efficacy and high compliance rates but is not the most commonly prescribed treatment.
This is, in part, because sleep apnea has traditionally fallen under the realm of sleep medicine physicians. The condition, notes Thornton, was discovered by researchers in an academic sleep lab, and the first CPAP treatment developed by a physician. "[Sleep] became the purview of, first, the psychiatrist and PhD researcher, then the neurologist, and now the pulmonologist. If a dentist or anesthesiologist had been involved initially, I think that oral appliances and therefore dentists would have a much more prominent role today," Thornton says.
The role of dentists has been limited not only by its amount of involvement compared to other disciplines, but also by reimbursement. "It has taken years for insurance companies and the medical profession to accept this therapy," Thornton says, acknowledging that this is now rapidly changing.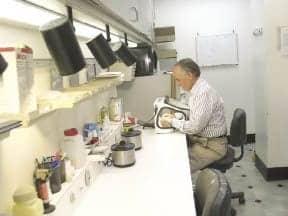 Unique Position for Big Impact
That change is fueled in part by the new Medicare local coverage determinations (LCDs) for oral appliance therapy and in part by the American Academy of Sleep Medicine's acceptance of oral appliances as a first-line therapy. Intra-oral mandibular advancement devices are listed along with weight loss, CPAP, and surgery as conservative treatment measures for sleep apnea in AASM's 2007 position paper on the subject.
Thornton suggests that the gap between CPAP and oral appliances is actually quite small. "There's some very good proof that for mild to moderate sleep apnea, oral appliances are just as effective as CPAP. And in most studies, people prefer oral appliances approximately 10 to one over CPAP. Even if CPAP works better in a sleep lab, it only works in reality if people are compliant, but very few are over a long period of time. More than 50% of CPAP patients are noncompliant," Thornton says.
He therefore believes that dentists are in a unique position to serve sleep apnea patients. "They see more than 70% of the population annually," he notes. Thornton also believes that TAP devices are the most effective antisnoring and sleep apnea solutions available for mild to moderate cases. AMI's white paper on TAP cites research showing the devices improve cardiac function, increase simulated driving performance, and garner compliance rates as high as 95%.
Simple Premise, Simpler Solution
The premise is simple. "Oral appliances work like CPR. In CPR, the first thing you do is manage the airway, putting the jaw forward and tilting the head back. Essentially, that is what the oral appliance is doing," says Thornton.
Each device is custom-made according to measurements and molds taken by prescribing dentists. Partner laboratories create the devices and deliver them to the dentists to fit on the patients. Primary design features include retention, adjustability, the degree of mandibular protrusion, complete coverage of dentition, and the ability for the patient to self-titrate the device. AMI also offers a morning alignment tool (the TAP AM Aligner) and an accessory to act as a custom mask (the TAP-PAP Custom).
"CPAP is very difficult, and not everybody can wear a mask. So I've created a continuum of therapy," Thornton explains. If an oral appliance is not enough to control the condition, the TAP-PAP Custom device can be used with CPAP. Thornton foresees this combination therapy as the future of sleep apnea treatment.
General Practice to Specialty Care
Thornton was first inspired to devote his creative energies to oral appliances for sleep apnea and snoring through a friend who was an ear, nose, and throat specialist. He approached Thornton about the possibility of oral appliances after becoming discouraged with surgical results.
A third-generation dentist, Thornton obtained his dental degree from Baylor College of Dentistry in Dallas and completed his residency at Oakland Naval Hospital in Oakland, Calif. Following service as a naval dentist, he opened a dental practice in which he specialized in temporomandibular disorders and became a leader in splint therapy for treatment of associated pain. The principles were easily transferred to sleep disorders. "CPAP opens the pharynx and stabilizes with a pneumatic splint. The TAP is a mechanical splint for the jaw," Thornton says.
As his career progressed, Thornton found he was devoting more time to sleep therapy and appliance manufacture than general dentistry and gave up the 90-year-old dental practice first established by his grandfather and continued by his father. He now sees sleep disorder patients 2 days a week at his clinic, SleepWell Solutions in Dallas, taking on approximately 20 new patients a month; the remainder of his time is spent on research and development.
Most of his patients are referred by other physicians, typically primary care physicians, sleep doctors, and neurologists. Thornton estimates that 95% of his patients are CPAP failures, many with severe conditions. Patients are typically seen three times: once for evaluation; a second time for an appliance fitting; and a third time for follow-up, reevaluation, and device titration.
"I follow up with patients on a yearly basis, using a home sleep test, which is similar to the dentist having patients return to the office for preventive care every 6 months. It's the only way to manage this chronic condition that really has no cure," Thornton says.
The reality is that often treatment is not cut and dry. "I had a patient who had been well treated for over 10 years and then became a severe apneic overnight," Thornton says, adding he treated him with combination therapy. Occasionally, a patient may also require a team approach to adequately treat a problem.
Thornton does not shy away from the difficult cases. His work has led him to work with neuromuscular patients, work of which he is quite proud.
"Typically, these are post-polio and muscular dystrophy patients who have to be ventilated at night," Thornton says. He developed a technique for their noninvasive ventilation that uses an oral appliance to attach the CPAP mask. Advantages include pressures up to 45 cm H2O, precision, no-leak masks, and easy manipulation for people with limited function. "The noninvasive ventilation allows for a much better quality of life since they don't have to have a tracheotomy or be put on an iron lung," Thornton says.
One Mission, Many Patients
Patient quality of life is a concern for Thornton, and that is why he feels that dentists can be key to diagnosing and treating the large numbers of patients with a condition that can sometimes have subtle symptoms but severe consequences. Cooperation can help to ensure that patients receive the appropriate treatment, no matter the severity of their condition.
To encourage this professional cooperation, Thornton devotes a portion of his time to education and outreach. He is an associate faculty member at The Pankey Institute in Key Biscayne, Fla, and part of the visiting faculty at his alma mater, Baylor, as well as the Dental School of the University of Texas Health Science Center San Antonio.
He will soon begin consulting with the University of Texas Southwestern Medical School in Dallas, where he will work with both the department of sleep medicine and that of oral surgery. "This is the first time I'll be able to actually work directly with the professors to institute some of my therapy and initiate research," Thornton says. He also continues to consult with the military, including the Army, Navy, Air Force, and Veterans Administration branches.
Throughout, Thornton's mission is "to keep inventing more cost-effective solutions to this problem and training dentists to be able to treat it simply and effectively." His efforts are sure to lead to even higher accolades from patients wishing to express their sincere, deep, and profound gratitude.
---
Renee Diiulio is a freelance writer based in Manhattan Beach, Calif. She can be reached at .