Believing that patients can cut to the root of many of their problems through sleep, Prabhat Soni, MD, FCCP, DABSM, applies the newest techniques in both care and marketing to one of the oldest problems.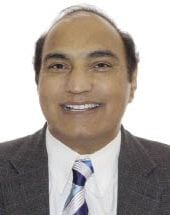 Prabhat Soni, MD, FCCP, DABSM
With the benefit of 20/20 hindsight, it is now clear to Prabhat Soni, MD, FCCP, DABSM, that his grandfather had sleep apnea. "When I was very young, my grandfather was sick. He had multiple problems—hypertension, diabetes, three strokes. He snored so much that my grandmother would sleep in another room. And I wondered why my grandfather, who was only 66 years old, had so many problems," Soni says. Today, rather than laugh about the snoring with the family, Soni would treat his grandfather for sleep apnea.
The realization that a sleep disorder was behind his grandfather's many ailments began to draw Soni into sleep medicine. Then a relative fell asleep at the wheel with fatal consequences. "It made me more interested, and so I am in sleep medicine now, where I can stop cutting branches and cut to the root of many problems," Soni says.
Soni first began studying sleep after relocating to America. He completed medical school in Bikaner, India, obtaining his MD from Sardar Patel Medical College. He was board certified in chest and TB from the VP Chest Institute and became board eligible in diagnostic radiology at Safdarjung Hospital; both institutions are located in New Delhi, India. In 1989, he had relocated to New York, where he held residencies in pediatrics/medicine at Lincoln Medical Center in the Bronx and internal medicine at Kingsbrook Jewish Medical Center in Brooklyn. This experience was followed by fellowships in pulmonary medicine at Cabrini Medical Center in New York and in critical care medicine at Maimonides Medical Center in Brooklyn. In 2000, he established his sleep and pulmonary medical practice.
Today, he is quadruple board certified by the American Board of Internal Medicine in sleep, pulmonary, critical care, and internal medicine. He is chief of the pulmonary department and co-chair of the intensive care unit at New York Community Hospital (NYCH). In addition to his work with NYCH, Soni is also affiliated with Beth Israel Medical Center in New York City and New York Methodist Hospital in Brooklyn. He is the director of two sleep labs and an assistant clinical professor at Weill Cornell Medical College in New York. As a leading sleep physician in Brooklyn, he has been recognized by the Consumer Council of America as an "America's Top Physician" in 2009, Soni reports.
Motivated enough to put even more on his plate, Soni is currently in the process of launching an accredited sleep center at NYCH, an effort undertaken with the facility's president and chief executive officer, Lin H Mo. NYCH, Soni notes, is affiliated with Weill Cornell Medical College. Soni also participates in various research projects in an effort to spread awareness and knowledge of sleep disorders on a global basis.
"I love sleep medicine and go out of my way to study and help sleep disorder patients," Soni says. He believes others have taken a similar interest in the field because it is so fascinating and all encompassing. "Many medical conditions can be associated with or aggravated by a sleep problem—obesity, hypertension, diabetes, heart attack, irregular heart rate, stroke, sexual dysfunction, and many others. Cutting branches does not help until you get to the root of the problem. Now we know the root of the problem," Soni says.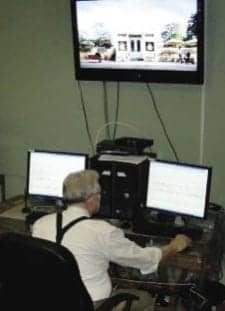 A sleep technologist monitors a patient during a sleep study.
The Root of the Problem
Soni fears that sleep issues will continue to grow in the general population in conjunction with the continuing obesity epidemic. "The sleep problem is going to grow bigger because of obesity. Patients are obese, they don't sleep; when they don't sleep, they become more obese. It's a cycle that is not going to stop," Soni says—at least not without awareness and more sleep doctors.
"Right now, we are short of sleep doctors," Soni says, and he tries to make up for it himself, rarely following the advice he regularly tells patients. "I advise people to get 6 to 8 hours of sleep a night, but in reality, I cannot get 8 hours of sleep. My wife tells me I work 24 hours in a day, but that's a doctor's life," Soni says.
Fortunately, his family understands, particularly his wife, Rita Soni, PhD, who holds a doctorate in clinical psychology, with a major in cognitive behavioral therapy. Crediting his wife as a valuable asset in achieving his goals, Soni has maximized the time he can spend with his family by living close to the hospital in which he works. "I live next door to my office, and the hospital is across the road," Soni explains. He is, therefore, able to share meals with his family and see them regularly.
He also sees patients regularly, about 20 to 25 per day, and they hail from throughout the community. Soni estimates about 60% present with sleep problems and 40% with pulmonary issues. Of the sleep patients, roughly one-third are diagnosed with sleep apnea.
Most often these patients are treated with CPAP. If patients cannot properly utilize the CPAP or have issues, Soni will refer them for a dental appliance or other options depending on the severity and type of sleep apnea. In some cases, however, they may have no choice. "They have to use CPAP, especially patients who are drivers," Soni says. Soni will also prescribe modafinil if patient sleepiness persists despite the use of CPAP to keep those in transportation awake while driving.
Drowsy Driving
Soni has taken a special interest in the issue of sleep and transportation, in part because of his familial history and in part because of the large number of cab drivers in the New York City area. He notes there are 14 million truck drivers on American's roads and that it's possible many of them have undiagnosed or untreated sleep apnea.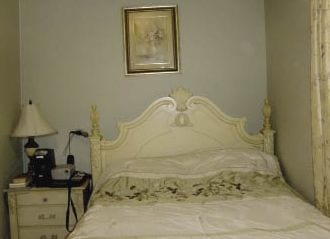 Patient evaluation room for sleep studies.
"Many of these drivers are sleepy while driving because they have to work two or three jobs. One job cannot pay their bills. But the more they drive without getting enough sleep, the more they are a risk for the community," Soni says.
Drivers do not have to have sleep apnea or be drunk to be sleepy; many are simply sleep deprived from working so many hours and, subsequently, are sleepy behind the wheel. "Statistics show that driving performance after 19 and 22 hours of wakefulness equals 0.05% and 0.08% blood alcohol concentration, respectively," Soni says.
He finds it interesting that sleep deprivation creates a risk for motor vehicle accidents similar to that seen with sleep apnea or drunk driving but does not share similar repercussions. Although traffic violations can be written for erratic driving behaviors, there are no consequences—or even ticketing options—for sleepy driving that equal those for drunk driving.
And innocent individuals can get hurt. "Sometimes I feel like I am helping more than one patient by helping these drowsy drivers. Not everyone knows that untreated OSA [obstructive sleep apnea] is dangerous not only for the patient, but also for the community, and, sometimes, bystanders," Soni says.
He would like to see more screening for sleep disorders in this population and eventually would like to bring the issue up with the Commissioner, suggesting more advertising and mandatory sleep screening in high-risk drivers. Soni would also like to see some form of financial aid earmarked for testing and treatment for those who are unable to afford it.
Shock and Sleep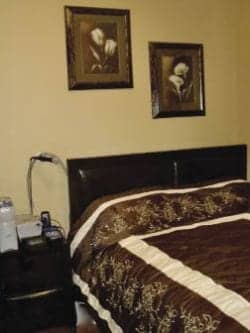 Patient evaluation room for sleep studies.
Soni believes an excellent way to gain the attention of the community is through the use of marketing materials that employ shock value, such as those that play to people's fear of death. Last year, he ran drowsy driving commercials on CNN and local channels in Brooklyn that featured a sleeping truck driver and subsequent accident.
The ad was "a little bloody and more graphic, but very good at conveying the intended educational message for drowsy drivers," Soni says (adding it was also expensive). Unfortunately, its graphic nature meant it could only air after 10 at night. "They told me if I made it a little less graphic, it could air during the day," Soni says. However, it was perfect timing for insomniacs, who were called to action by the ad's graphic nature to examine their sleep and consider the clinic.
Soni still has the commercial and would like to see more sleep-focused ads aired. "We need more TV commercials on sleeping so people can learn they have a problem. Many patients have sleep problems they deny or are not aware of," Soni says.
If a person does not realize a problem exists, they will not even think about having it addressed and certainly won't go to a doctor to discuss it. Thus, it is the job of the community and sleep medicine leaders, according to Soni, to raise awareness, not only among patients, but also among technologists and physicians.
Soni is developing an A-Step sleep training program for sleep technologists in the New York City area. Working with cardiologist Steve Nozad, MD, director of medicine at NYCH, the two hope to increase the number of available technologists.
Referring physicians often need more education, but Soni feels internists can play a major role in raising awareness among the general public. Simply by asking a few questions of patients, they can elicit symptoms of possible disorders and potentially related conditions. "They are the first ones to encounter patient problems—such as uncontrolled hypertension, insomnia, excessive daytime sleepiness, diabetes, obesity, heart problems, stroke—that could be better controlled by diagnosing and fixing [a patient's] sleep," Soni says.
Fortunately, information is now getting out via major media channels, such as television, and awareness is beginning to rise. "I think it's something that will make a big difference in both pediatric and adult care," Soni says.
To communicate with his broader audiences, outside of transportation, Soni uses flyers. For physicians, these focus on the signs and symptoms of potential sleep problems, listing 15 to 20 questions to ask of the patient to determine if a referral to a sleep doctor is in order. Patient flyers have a similar message, suggesting "New Treatment for Your Old Problems" and offering free in-office consultations.
"I put in that free in-office consultation so people without insurance can come. There is also a payment plan for a sleep study and follow-up visits to accommodate everybody," Soni says. In some instances, fees cover only the cost of the technicians and machines. "I believe [that] by offering a free consultation, if I can save one extra life, it is worth my time," Soni says.
Five-Star Treatment
Soni not only seeks to save lives, but to treat patients well along the way. The desire to accommodate patients extends literally into the sleep lab accommodations, where Soni's wife was given free rein to create a space equivalent to that found in a luxury hotel. There are two rooms in which studies take place and two additional rooms for an overnight companion: home attendants of elderly patients, parents of children, interpreters, etc. "So they can stay too. It's more like a bed and breakfast," Soni says.
Patients, particularly those recently released from the hospital and lacking mobility, may also have home studies, but for some, the sleep center can be an oasis. Amenities include a TV/lounge space, Jacuzzi, and stocked refrigerator. In the morning, there's breakfast and coffee; at night, there are sandwiches and other goodies, vegetarian and nonvegetarian, kosher and nonkosher.
"I want my patients and their companions to feel at home as much as possible. Everybody is happy in my sleep lab," Soni says. He even tries to keep people on staff with multilingual skills. "I am from India, and there are so many people who speak my language. And then I have one Russian secretary and one Spanish secretary so that I can accommodate anyone who comes," Soni says. Post-treatment surveys filled out by patients are typically very positive.
The luxuries don't stop with the décor, however. Soni has installed state-of-the-art equipment in the sleep lab to create a one-stop shop, including PFT machines (Body Box); cardiopulmonary exercise machines; and sleep devices that feature an EEG option (to record extra channels if there is suspicion of any seizure activity, Soni explains). He works with a team of health care specialists to cater to most patient needs: a pediatrician, a dentist, an ENT, a neurologist, and even a cosmetic surgeon. "When they lose weight after CPAP, they need a plastic surgeon for an abdominoplasty," Soni says.
Soni believes his team is one of the most important assets of his business. "They are available and provide feedback right away. Sometimes I can call them and they will see the patient on the same day, so my team is my strength," Soni says.
Soni supports his team with his own seemingly tireless presence and philosophy. He checks in nightly at the sleep lab once his work at the hospital is complete, often around 11 at night or midnight. "I want to be available," he says, noting he will make on-the spot decisions in urgent care situations. His patients may not be family, but Soni makes certain he can provide for them what he did not know he could do for his grandfather, even if he loses a little sleep.
---
Renee Diiulio is a freelance writer based in Manhattan Beach, Calif. She can be reached at.