Inside the Tufts University School of Dental Medicine.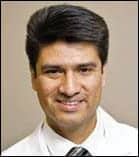 Leopoldo P. Correa, BDS, ABDSM
As more cases of OSA are diagnosed, the demand for dentists trained in dental sleep medicine (DSM) is growing. In order to address that need, Tufts University School of Dental Medicine, Boston, has created a new DSM course offered to postgraduate dental students. Sleep Review discussed details and goals of the course with Leopoldo P. Correa, BDS, ABDSM, assistant professor and head of the dental sleep medicine section, Craniofacial Pain, Headache and Sleep Center, at Tufts University School of Dental Medicine; and Noshir Mehta, DMD, MDS, MS, professor and chairman of the Department of General Dentistry at the School of Dental Medicine, and director of the Craniofacial Pain, Headache and Sleep Center.
Sleep Review: What does the DSM course entail?
Correa: The new DSM course is offered to postgraduate dental students (those students who have dental degrees and are doing advanced studies), and provides both classroom and clinical instruction to students.
Students in the course are trained in aspects of the dental clinical examination relevant to sleep medicine—the principles of oral appliance fitting and adjustment, and the advantages and disadvantages of the different types of oral appliances. This includes comprehensive assessment of patients being considered for dental devices, selection of appropriate patients based on the diagnosis by physicians using polysomnography, patient characteristics, and an integrated approach to the care of these patients.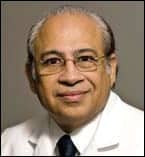 Noshir Mehta, DMD, MDS, MS
Students are expected to participate in patient assessment; polysomnogram interpretation; selection, fitting, and adjustments of appropriate dental devices for treatment of sleep-disordered breathing; and use of ambulatory sleep study monitors during the titration of oral appliances. They are also expected to demonstrate an understanding of the potential limitations and complications of dental devices.
SR: How did you go about designing the course?
Correa: The idea for this course started several years ago when we taught the basics of dental sleep medicine to pre-and post-graduate students in the temporomandibular (TMD) disorders class. Time and content were limited because we were incorporating a new topic into an existing class. It was a good start. Students enjoyed learning about the field and frequently asked to learn more about dental sleep medicine. At the same time, the number of patients with sleep apnea who were being treated at the Craniofacial Pain, Headache and Sleep Center at Tufts was growing at a fast pace.
We began looking for a way to create a dental sleep medicine course for postgraduate students that would have its own schedule and be recognized by the advanced and postgraduate education committee at Tufts University School of Dental Medicine.
The design of the course was influenced by our active collaboration with the American Academy of Dental Sleep Medicine. A course outline was designed to cover the areas of sleep medicine, dental sleep medicine, and craniomandibular disorders, and was presented to the advanced and postgraduate education committee. After reviewing the course, and taking into consideration the importance of learning about this field, the committee approved its implementation.
SR: What are the goals of the course?
Correa: The goals are to:
Understand the relationship between orofacial pain, headaches and TMD, and sleep-related disorders;
Evaluate the head, face, neck, and airway as they relate to sleep-disordered breathing;
Be able to assess polysomnograms and upper airway x-rays, and their relationship to sleep-disordered breathing;
Understand the three-dimensional relationships that exist between the upper and lower jaws and can act as risk indicators for TMD and sleep disorders;
Treat complex TMD and sleep-disorder patients using combinations of oral appliances for daytime and nighttime; and
Learn how to interact with medical sleep centers and understand the medical conditions affecting successful outcomes of treatments.
SR: What has the reaction from residents been like?
Correa: The reaction of the residents has been very positive. They enjoy the didactic and clinical exposure to this new field in dentistry and appreciate the high caliber of the teaching faculty, including clinicians from the sleep medicine field. In addition, they have a rotation at a sleep center at Tufts Medical Center.
SR: How will the course advance sleep medicine?
Mehta: Right now, there are not enough dentists trained in oral appliance therapy and dental sleep medicine to treat the expected number of patients. This course helps to address that gap between patient demands and availability of skilled dental practitioners.
Dental sleep medicine is a rapidly expanding field where the dentist has an immediate and direct effect on the overall health of the patient. It is one of the growing number of examples where a medical and a dental practitioner can work together to benefit the patient more than either one alone.
In the future, some of our dentists trained in DSM will become practitioners at sleep centers and sleep medicine programs because these dentists are most qualified to offer patients the oral appliances that can help treat obstructive sleep apnea.
SR: Are there currently any plans to expand the current offerings?
Correra: Due to the high number of requests, we have created a mini-residency on dental sleep medicine designed for practicing dentists that will start in April 2010.