A roundup of recent US Food and Drug Administration (FDA) clearances and approvals between October 19, 2015 (last year's article cutoff) and October 14, 2016.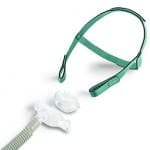 3B Medical's Rio is ultralight, flexible, and easy to use. It weighs 1.5 oz and features a one-step cushion replacement and ball-in swivel socket. www.3bproducts.com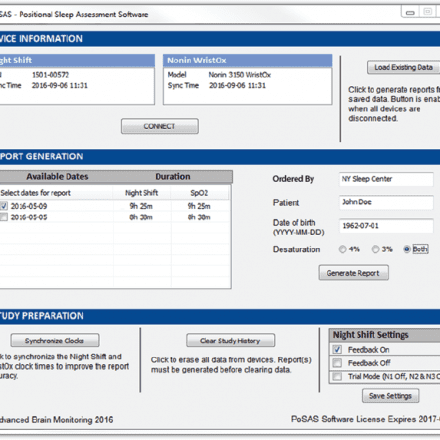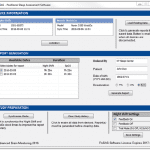 Advanced Brain Monitoring (ABM) Positional Sleep Assessment Software combines simultaneously acquired data from ABM's Night Shift and Nonin's WristOx to deliver screening for positional OSA and snoring and/or assess treatment outcomes. www.advancedbrainmonitoring.com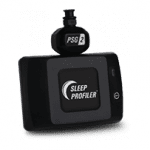 Sleep Profiler PSG2 by Advanced Brain Monitoring is clinically validated for delivery of self-applied unattended polysomnography. Clinicians can now easily assess REM-related obstructive sleep apnea, a condition associated with hypertension, in the home. www.advancedbrainmonitoring.com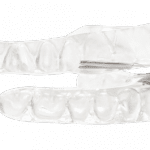 DreamTAP combines AMI's core TAP design principles, including single point adjustment and custom trays with significant design changes, including placement of the hardware and increased durability with new chromium-cobalt hardware. www.tapintosleep.com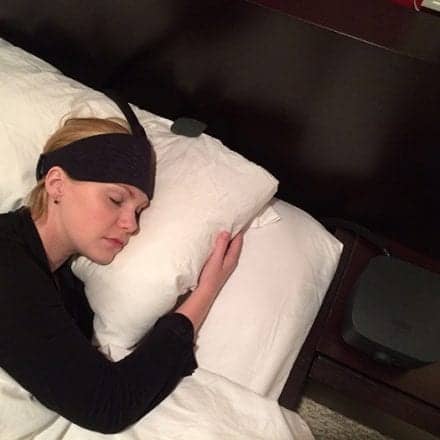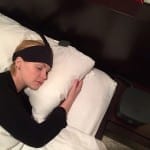 Cerêve Sleep System is a drug-free alternative for treating insomnia. It is FDA cleared to reduce sleep latency to Stage 1 and Stage 2 sleep in patients with primary insomnia. www.cerevesleep.com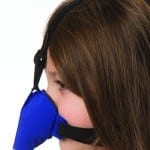 Circadiance's SleepWeaver Advance Pediatric is a soft cloth PAP mask approved for use in 2- to 7-year-olds and can also be used in noninvasive ventilation applications with select systems. www.circadiance.com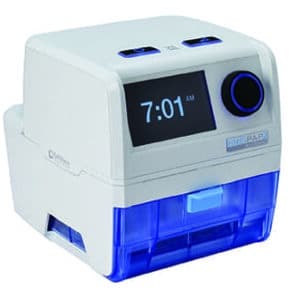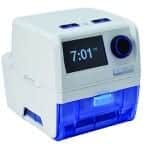 The Drive DeVilbiss IntelliPAP 2 CPAP System features exclusive PulseDose Humidification for maximum comfort, PureView AutoAdjust Algorithm for great performance, and award-winning SmartLink App to wirelessly monitor patient therapy. www.drivemedical.com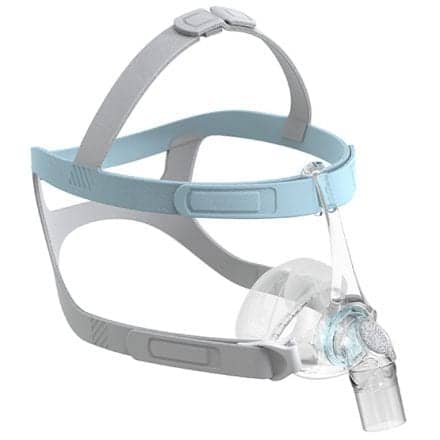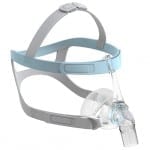 Confidence comes easy with F&P Eson 2—a nasal mask designed to meet the needs of patients and healthcare providers, at every important milestone in the CPAP therapy journey. To improve on F&P Eson—designed for performance and comfort—the development team focused on ease of use, providing confidence at every step from titration through to adherence. www.fphcare.com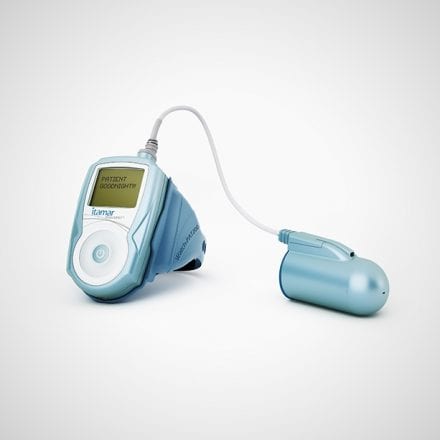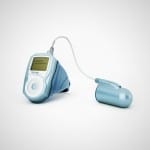 Itamar Medical received FDA clearance to expand the medical indication of WatchPAT for sleep apnea diagnosis from the age of 12, expanding the previous indication for ages 17 and older. www.itamar-medical.com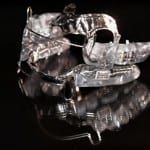 The Luco Hybrid OSA Appliance has received FDA clearance (K160477) as a sleep bruxism treatment and to aid in the treatment of associated tension/migraine type headaches in adults. www.lucohybridosa.com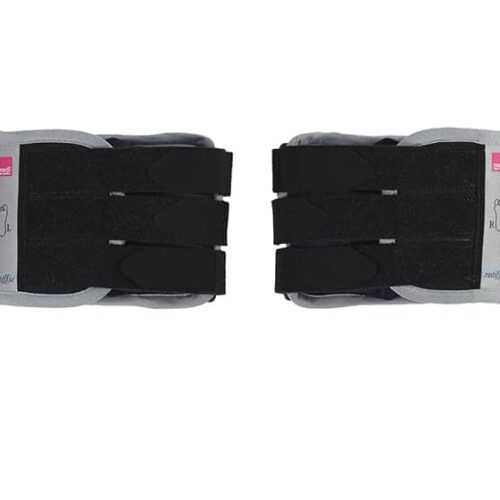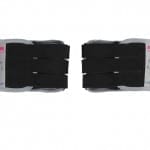 Restiffic is a compressive foot wrap for the treatment of restless legs syndrome (RLS) and was clinically shown to reduce RLS symptoms by nearly 70% in just 6 weeks. FDA cleared and prescription only, restiffic by medi USA is drug-free, compact, and easy to use. www.restiffic.com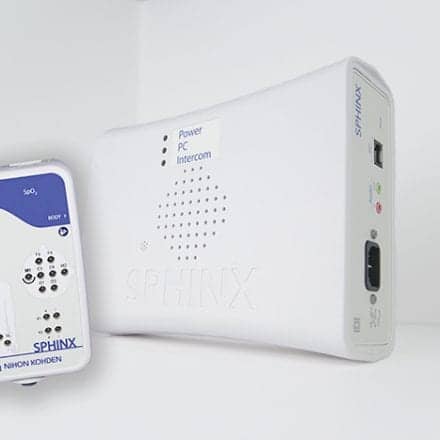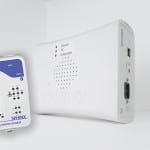 The Sphinx PMU710 is the latest addition to the Nihon Kohden family of amplifiers. Designed to meet the AASM's polysomnography recommendations, the IP addressable Sphinx incorporates features such as built-in SpO2, pressure transducer, intercom/microphone, and 6 to 14 DC inputs. us.nihonkohden.com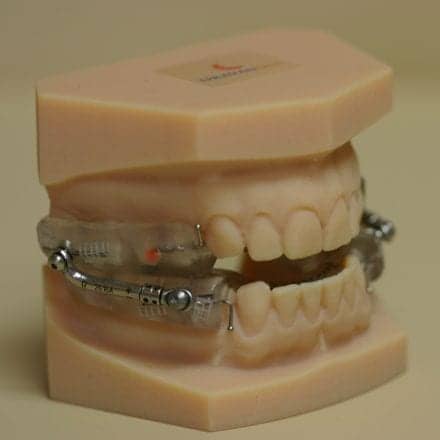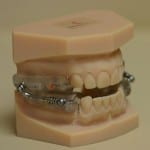 OravanOSA's Medicare-approved Oravan Herbst for OSA has a truly open anterior design, encouraging natural protrusion of the tongue, maximum patient comfort, and no interference with anterior cosmetic work. www.oravanosa.com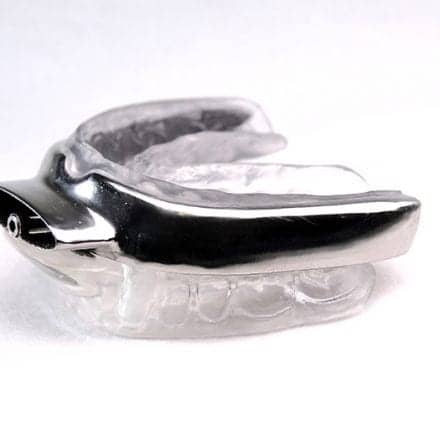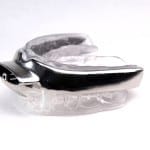 Australian manufacturer Oventus Medical Ltd is preparing to launch the O2Vent T into the US market. This 3-D printed titanium oral appliance is intended to reduce or alleviate snoring and mild to moderate obstructive sleep apnea. www.oventus.com.au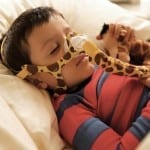 Supporting noninvasive ventilation, Philips Respironics' Wisp Pediatric Nasal Mask features a giraffe fabric pattern, a modified cushion curvature, and support tools to help provide a positive experience for young patients. www.philips.com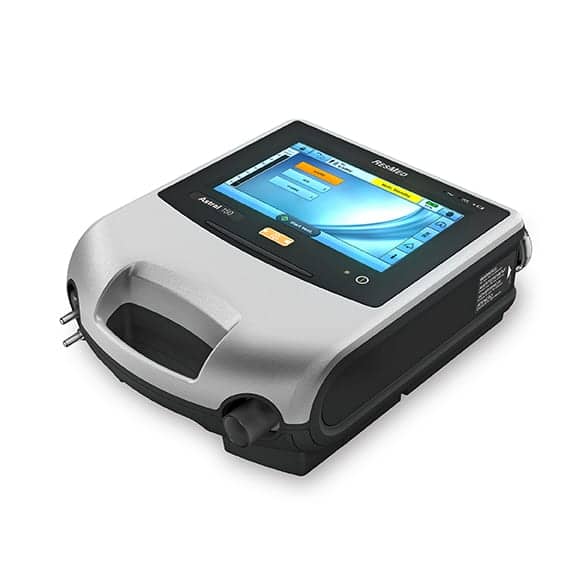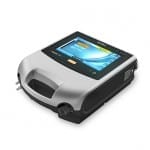 Astral iVAPS by ResMed intelligently adapts to patients' changing needs by constantly monitoring their actual ventilation and respiratory rate in relation to their target rates, and automatically adjusting pressure support as needed. www.resmed.com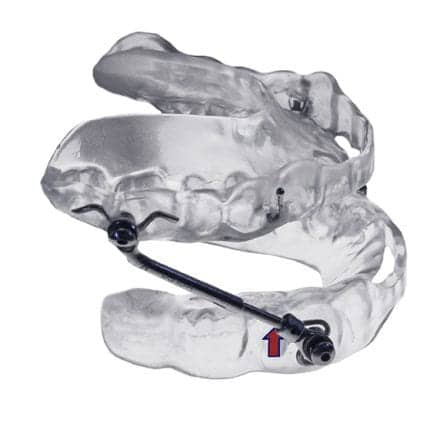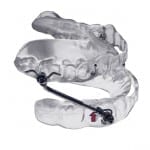 SML's Adjustable Herbst Slimline is a lighter weight, pressure-molded 3 mm Erkodur that affords added patient comfort and greater adjustment ease. Arrow markings on lower tray clearly indicate desired direction of adjustment. www.smlglobal.com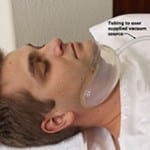 FDA cleared Sommetrics cNEP Airway System as an "External Airway" noninvasive device to help prevent sedation-related apneas during procedures involving mild to moderate sedation. Available January 2017. www.cnepairway.com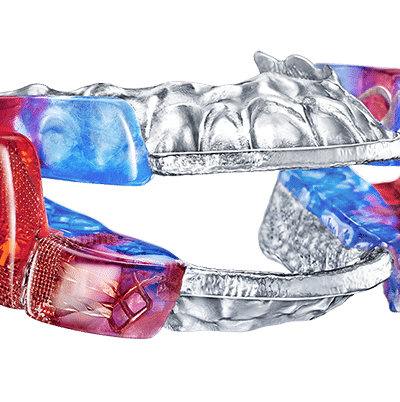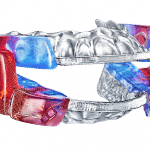 Whole You Sleep Appliance Respire Blue Endurance Framework (EF) for obstructive sleep apnea has thinner lingual coverage, which increases tongue space for enhanced wearing comfort, especially for larger tongue patients. www.wholeyou.com
[sidebar]
In the Pipeline
(These are products that are likely to be FDA cleared or approved between now and mid-2017, per the manufacturer's guidance.)
3B Medical's Luna Auto BPAP will bring state-of-the-art connectivity (ie, wifi, cellular, QR code) to comfortable, quiet therapy up to 25 cm H2O in three modalities.
Oventus Medical Ltd plans to launch a single-use oral measurement to combine two procedures into one: taking impressions and bite registration.
The SOMNOmedics SOMNOtouch RESP pediatric application, a full level III and IV home sleep test, will be available for sleep screening for children 2 years and above.
Whole You Sleep Appliance Respire Pink EF Micro for obstructive sleep apnea offers uncompromising wearing comfort: compact yet provides extra tongue space, especially for larger tongue and smaller mouth patients.
[/sidebar]
Did we miss something? E-mail sroy[at]allied360.com.
A version of this article appears in the November 2016 print issue. Manufacturers provided the included images and descriptions. Sleep Review strives for accuracy but cannot be held responsible for claims made by manufacturers. Sleep Review did not charge manufacturers for a basic listing in this roundup.