Inspire is an exciting new therapy for obstructive sleep apnea patients struggling with CPAP. Inspire is a titratable therapy that works inside the body by delivering mild stimulation to restore muscle tone in the upper airway, significantly reducing AHI events.
Watch a Sleep Review-produced webinar in which a multidisciplinary panel discusses their experiences with patients along the care pathway. They discuss proper patient selection, preparation for device evaluation and the procedure, and post-implant adjustments to maximize therapy benefit.
This 1-hour webinar originally aired Dec 15, 2020, and its recording is now available for on-demand viewing.
Learning Objectives
Identify patients who meet indications for Inspire
Adequately prepare a patient to be referred to an ENT for Inspire evaluation
Understand key elements of Inspire post-implant care management
[RELATED: Which Patients Are Good Candidates for Inspire Upper Airway Stimulation?]
Presenters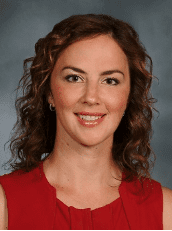 Maria Suurna, MD, is an assistant professor in the department of Otolaryngology for Head and Neck Surgery at Weill Cornell Medical College at New York Presbyterian Hospital. She received her medical degree from Indiana University School of Medicine and completed her residency training in otolaryngology-head and neck surgery at the University of Cincinnati College of Medicine. Suurna maintains memberships with the American Board of Otolaryngology; the American Academy of Otolaryngology and Head and Neck Surgery; the American Laryngological, Rhinological and Otological Society; the American Academy of Sleep Medicine and the American College of Surgeons.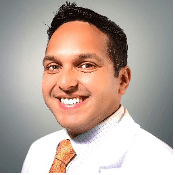 Asim Roy, MD, is the medical director of the Ohio Sleep Medicine Institute. Roy completed his neurology residency at Georgetown University as chief resident and his sleep and neurophysiology fellowship at the Cleveland Clinic Foundation. He serves on the board of directors for the committee on accreditation for polysomnographic technologist education and is a member of the American Academy of Sleep Medicine, American Academy of Neurology, American Medical Association, and Columbus Medical Association.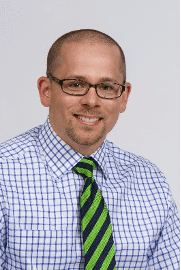 Michael Jacobson, MSHS, PA, is a physician assistant with UCHealth in Northern Colorado. He received his undergraduate degree from University of Rochester and his graduate degree in physician assistant studies from George Washington University School of Medicine and Health Sciences. He has been in practice for over 15 years and has additional expertise utilizing advanced modes of non-invasive ventilation for patients with complex respiratory, cardiac, and/or neurological problems.
Sponsor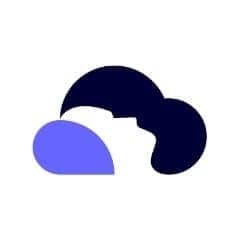 This webinar is free for attendees, courtesy of sponsorship by Inspire Medical.
Watch "Multidisciplinary Perspectives on OSA Treatment with Inspire for CPAP-intolerant Patients" now.