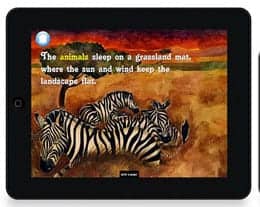 Perfect for your waiting room or to recommend to parents, two new kid-friendly apps recently debuted on the App Store, Google Play, and Amazon markets.
The American Academy of Sleep Medicine (AASM) developed these mobile solutions to help children learn about the importance of sleep.
I See the Animals Sleeping: A Bedtime Story uses richly detailed illustrations to show the different sleep habits of animals around the world. The Animals Sleep: A Bedtime Book of Biomes is a watercolor illustrated journey through the diverse environments where animals sleep.
If you like the apps, write a review of the products to help others discover the apps—and the value of sleep.