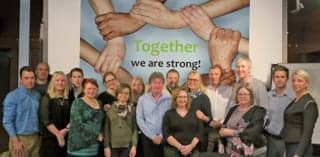 London law firm Hodge Jones & Allen has filed a class action lawsuit on behalf of 38 narcolepsy sufferers against GlaxoSmithKline (GSK) for GSK's Pandemrix swine flu vaccine. The claimants, who are mostly children, were diagnosed with narcolepsy after receiving the vaccine.
The legal action follows the government's decision in September to confirm a link between Pandemrix and narcolepsy. Around 6 million people in the UK were vaccinated with Pandemrix from 2009 to 2011. The families represented are taking action under the Consumer Protection Act 1987. The act makes the manufacturer of a defective product liable for injury and loss.
GSK has now invoked a government indemnity agreed with the Department of Health in 2007, which requires any compensation claims and costs to be paid out of government funds.
Compensation could be up to and possibly exceed £1m for each sufferer. Earlier this year, the Health Protection Agency carried out a study that estimated the number of potential narcolepsy sufferers affected by Pandemrix was 1 in 52,000 to 55,000, indicating there is likely to be over 100 people affected in the UK.
Following dozens of cases coming forward in recent weeks, lawyers and campaigners from five countries (including the UK) have formed a new European Alliance calling for a public inquiry in European Union (EU) states where the Pandemrix vaccine was used. Approximately 800 children and young adults are known to be affected across Europe.
Delegates from the new alliance met over November 8 to 10 and called on governments and GSK to support research and compensation to restore the quality of life of sufferers. They also demanded more engagement from the EU as the vaccine was promoted at an EU level.
"Narcolepsy is a serious, incurable condition requiring a lifetime of medication and management. Many of the activities that most people take for granted can be totally compromised, such as study, work, and the ability to have sole care of young children," says Peter Todd, a solicitor and partner at Hodge Jones & Allen, in a release. "The innocent victims of this deserve support and provision for their futures."