From left, Lee Brown, MD, and Margaret Gunter, PhD, of the Lovelace Clinic Foundation accept a research grant from Ron Richard, ResMed's vice president of marketing for the Americas.
ResMed Nonprofit Funds Clinical Studies
To promote research and both public and physician awareness of the inherent dangers of untreated sleep disordered breathing, ResMed, Poway, Calif, established the ResMed Sleep Disordered Breathing Foundation on June 14, 2002, as a private charitable foundation. It will provide funding for scientific study and public awareness projects.
"ResMed has always spent a good percentage of its revenues on research and development, and we felt that it was time to also give something back to the medical community in terms of funding more research but doing it through a nonprofit organization," says Ron Richard, vice president of marketing for the Americas. "The importance of research, I think, is paramount to developing better products and improving issues related to patient comfort, compliance, and efficacy, as it pertains to sleep-disordered breathing."
One of the first grant recipients was the Lovelace Clinic Foundation, a not-for-profit organization in Albuquerque, NM. In December, Lovelace began investigating the economic costs and benefits of sleep apnea diagnosing and treatment.
"We hope to have the first phase completed by April 1, 2003. Phase one is meant to demonstrate whether medical costs decline after the diagnosis and treatment of sleep apnea are made. We are looking at all medical services utilized for the 2 years before and the 2 years after the diagnosis," says Lee Brown, MD, principal investigator of the study.
According to Richard, nonprofit organizations and physicians interested in receiving funding for a project may send ResMed a proposal, which will be submitted to the company's nonprofit entity. Its board of directors then reviews those on a quarterly basis. www.resmed.com.
---

Focus Conference Heads to Nashville
Focus Journal presents the third annual FOCUS on Respiratory Care & Sleep Medicine conference for sleep technologists, therapists, nurses, and physicians on April 10–13, 2003, at the Opryland Hotel, Nashville, Tenn. The registration fee is $225 and will include 42 lectures, including such speakers as William Dement, Meir Kryger, William Orr, Mary Carskadon, Sharon Keenan, Gary Greenburg, and Nick MacMillan.

Three meals, a night at the Grand Ole Opry, access to the exhibit hall with 150 exhibitors, door prizes, happy hours, caricature artists, live music, stilt walkers, and impersonators are all included in the registration fee, and the conference's opening reception will offer free food, beer, and wine. The keynote address will be delivered by Naomi Judd. Rooms at the Opryland Hotel are $120 per night, and 15 continuing education units are available for each discipline. (800) 661-5690; www.foocus.com.
---
Nellcor Awarded Contract From Premier
Nellcor®, Pleasanton, Calif, a provider of pulse oximetry solutions, has been awarded a 3-year contract for pulse oximetry equipment and sensors by the group-purchasing arm of Premier Inc, San Diego. The new, multisource agreement extends the relationship between Nellcor and Premier until August 31, 2005, and includes the new Nellcor OxiMax™ pulse oximetry system, which includes the N-595 pulse oximeter and MAX-FAST™ forehead adhesive sensor. www.nellcor.com.
---

ResMed Welcomes New President/ COO
On January 13, Kieran Gallahue joined ResMed Corp, Poway, Calif, as president and COO, reporting directly to Peter Farrell, PhD, DSc, chairman and CEO of ResMed Inc, the global parent of ResMed Corp.

Gallahue comes to ResMed from San Diego-based Nanogen Inc, where he held a number of positions, including president, CFO, and vice president of strategic marketing. As ResMed Corp president/COO, Gallahue will be responsible for running the day-to-day operations of the business in the United States, Canada, and Latin America, including sales, marketing, clinical education, new business development, operations, and finance. He will also direct new business initiatives in the areas of diabetes, congestive heart failure, hypertension, and primary care. www.resmed.com.
---

Radiometer America Teams Up With National Healing
Radiometer America Inc, Westlake, Ohio, has signed a price agreement with National Healing Corp, Boca Raton, Fla, for transcutaneous monitors and related supplies. Through the agreement, group pricing is available to National Healing and its contracted facilities in the United States. The 2-year agreement designates Radiometer as the sole source provider of transcutaneous monitors purchased directly by National Healing. Also, as part of the agreement, National Healing will exclusively recommend Radiometer transcutaneous monitors to its contracted facilities. www.radiometeramerica.com.
---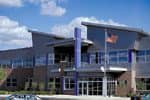 Respironics Relocates
Respironics Inc, Murrysville, Pa, recently completed construction and moved all corporate services to a new campus located at the Murry Ridge Corporate Center in suburban Pittsburgh. Adjacent to the company's Homecare Division headquarters and manufacturing facility, the two-story, 55,000-square-foot facility houses human resources, information technology, customer satisfaction, marketing communications, finance and accounting, legal, and other central functions. It features a multifloor gathering area called the Atrium located in the center of the building and amenities, including conference and lounge spaces, a fitness center, and coffee bar. www.respironics.com.
---
AARC Presents Service Award to VIASYS and ResMed
In October 2002, VIASYS Healthcare Inc, Palm Springs, Calif, and ResMed, Poway, Calif, each received the Zenith Award during the American Association for Respiratory Care (AARC) annual International Respiratory Congress, in Tampa, Fla. Each year, the award is presented to honor respiratory care product and service providers who contribute outstanding service to the respiratory care community. AARC President David C. Shelledy, PhD, RRT, says members chose the recipients based on the company's quality of equipment and/or supplies; the company's accessibility and helpfulness of sales personnel; its responsiveness and service record; its truth in advertising; and its overall support of the respiratory care profession. www.viasyshealthcare.com; www.resmed.com.