The key to SleepMed's success is providing outstanding customer service to each laboratory while designing each market to meet its individual needs.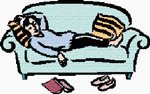 Richard K. Bogan, MD, FCCP, (left) and David Lewis, MBA
In the world of sleep medicine, SleepMed is a one-stop provider, offering an array of services that has one aim—to improve the quality of life and sleep of its patients.
Founded in 1999 with the merger of Sleep Disorder Centers of America and Digitrace, the company now has laboratories in 117 centers across more than 20 states, performing more than 40,000 sleep studies per annum.
The Columbia, SC-headquartered company, like its competitors, helps hospitals and physician groups set up and maintain sleep laboratories using a variety of models. "When you look at models, we just about have it all," says David Lewis, MBA, SleepMed's president and CEO. "We actually own and manage several accredited centers where the sleep practice is also part of SleepMed. Additionally, we offer a full array of comprehensive approaches to hospitals and medical practices seeking a contract approach, plus we have a number of freestanding sites. And that really goes to our core mission. We want to be in sleep and all things sleep. In doing so, as the market develops, we want to help push along models that make sense."
According to company literature, the most popular model, currently, is the hospital-based one. This passion for all things sleep is reflected by Richard Bogan, MD, FCCP, chairman and chief medical officer of SleepMed. A pulmonologist by training, Bogan became interested in sleep, particularly sleep-disordered breathing, at the beginning of his career, eventually taking over the laboratory he started at Palmetto Baptist Medical Center, which he and Lewis spun off into Sleep Disorder Centers of America.
What started as a one-bed temporary laboratory is now a fully accredited eight-bed sleep center, with a satellite location at nearby Westside Medical Centre. Bogan's laboratory is a tertiary care referral site, so, in addition to the typical sleep-disordered breathing studies, he also helps to evaluate more complex cases such as narcolepsy, restless legs syndrome, and insomnia.
Even with the added complexity of the cases, business is done about the same way as a typical sleep laboratory with overnight studies, multiple sleep latency tests, and split studies done at the laboratory. The laboratory evaluates patients ranging from newborns to elderly adults. Bogan describes the facilities as having a more clinical feel. "It's a typical bedroom with tech monitoring stations. It is a very generic, clinical setting with a no-frills approach," he says. "Our satellite lab was created to be more elegant with more amenities. It's more modern. It's almost like you're checking into a Four Seasons hotel." Palmetto is currently in the process of remodeling, and Bogan expects to create the same elegant atmosphere with his original center.

Richard K. Bogan, MD, FCCP, examines a patient.
The policies, procedures, and protocols for Bogan's sleep centers mirror the ones that SleepMed has helped set up across the country, which are designed simply to help people sleep better. "Clearly from responses from our patients, there isn't any question that we are valuable to the patients' lives, so knowing that, we want to spread the news," Lewis says.
Even though each laboratory is designed to meet the individual needs of the market, the company provides the same customer service to each laboratory. "We have quality assurance processes in place, and we've been through pretty much every type of accreditation that you can possibly imagine," Lewis says. "We really can craft a product for you. We want to help you to appropriately work in the sleep [field]."
The company markets its services in a variety of ways including trade shows, its sales force, and working directly with physicians to reach out to their local communities with a message appropriate for that market. "Health care is local, so a lab in Houston is very different than a lab in Wisconsin," Lewis says.
Though SleepMed is patient focused, one of the things that makes it stand out, says Lewis, is its physician education program.
Physician Training
Physician training is more than an end in itself, it is one of the ways to help the patient. The training helps physicians—many who are relatively new to sleep medicine—identify more complex problems and establish the sort of bedside manner that has made SleepMed a success. "We have a sleep school for physicians… it's a continuing mentoring process where we work with multiple physicians through the system," Lewis says. "Our key is the relationship with the doctors."
The training itself consists of several different components including the company's "Sleep 101" class. "We like to bring the physicians here to Columbia and have them understand who we are and our diagnostic algorithms and how we present the data to pursue some of the therapeutic options," Bogan says. "It gives us the opportunity to set the standard of this fundamental core of information, and this is how we use it, this is how we apply it, and so we actually have an opportunity to have some interchange there." After this, there is an ongoing relationship with the physicians. SleepMed also offers continuing education including one-on-one training and group seminar educational opportunities, including the review of difficult and unusual case studies.
The need for this sort of education is obvious to Bogan, who has helped train hundreds of physicians through SleepMed.

Sue Harmon, RPSGT, fits a mask over a patient's face before resuming his sleep test.
This physician focus is important, says Lewis, because no matter how the field evolves, the physician will remain as the crucial element in the continuum of care. "We do think that physicians are going to remain a key component to the quality of care," he says. "Whatever the sleep system looks like in 5 years, helping someone follow that algorithm to better care needs a tour guide [the physician]. It's not just a matter of sending an auto-CPAP machine home from the durable medical equipment company."
SleepMed is doing more than providing sleep laboratories and training physicians in order to treat patients today. It is also at the forefront of research that may help physicians provide better care to their sleep patients in the future.
Research Time
In addition to providing care, Bogan's laboratory is also the hub of SleepMed's research efforts, many of which are looking at pharmaceutical treatments for sleep disorders. According to Bogan, pharmaceutical options for the treatment of sleep disorders are rapidly expanding and include possible treatments for narcolepsy, OSA, restless limbs, and insomnia. Finding adequate ways to treat sleep disorders is important because of the wider health implications. "Sleep is a fundamental homeostatic drive. In order for us to exist, live, and function properly, we must have adequate sleep," he says. "If we do not, then we are tired and sleepy. But it also has an effect on cognition, particularly on short-term memory, as well as focus, concentration, divided tasks, and mood. It's interesting to me that the alternative medicine market is huge. We have lots of people spending a lot of time trying to feel good and be able to remember better and have more energy. And we're now seeing in pharmaceutical research that [range of disorders] and how to treat them, and what the neurotransmitters are and how to manipulate them, which in turn will help sleep. So it's really pretty exciting right now in the pharmaceutical arena."
In addition to pharmaceutical studies, Bogan's laboratory has been developing other treatments and screening tools as well. "We've been able to do some hardware research on CPAP and regulation of breathing, and we have been working on some screening tools for other vendors," he says. "And we've done some work on some questionnaires. For example, we are working on our own SleepMed insomnia questionnaire that we have been using clinically, and hopefully we'll have an abstract this year."
Bogan regularly shares his findings as a speaker for the pharmaceutical companies sponsoring his research. And while Bogan continues to look to the future in his laboratory studies, SleepMed has already delivered future technology for use in laboratories throughout the country.
Dream Technology
SleepMed recently unveiled its Morpheus browser-based technology, which Lewis says has made its laboratories more efficient and effective. The technology is an offshoot of research done by the Israel-based company, WideMed Ltd, for the Israeli Navy. The original research was aimed at helping to predict and prevent blackouts of navy divers and pilots. "What they created were these very sophisticated waveform analysis processes," Lewis says. "And a sleep study is a bunch of waveforms."

David Lawrence, RPSGT, and Richard K. Bogan, MD, FCCP, review test results.
Lewis predicts that the technology will change the way sleep studies are done, moving from the typical 30-second R & K analysis to a more comprehensive, segmented approach to the study. "We think it's a better way to score sleep studies, and it uses artificial intelligence to get to that process," he says. "Morpheus has human intervention, so it's not automatic, but the process looks at the study prior to human intervention. The scoring validation stage allows us to look at certain things and make some determinations." The technology is being sold as a separate service. It is not required that the purchaser be a SleepMed laboratory.
While Morpheus has immediate benefits for those performing sleep studies, Bogan is enthusiastic about the data that is being generated by it. "We're really excited about the new [Morpheus-derived] database that we're developing," he says. "The database is going to give us some new information on sleep processes and sleep states, and how to manage our patients. We can mine the database and make some discoveries, and we can use that also for our continuing education [efforts]." Like sleep medicine, SleepMed is continuing to move forward.
Growing Company, Evolving Specialty
In order to grow the company even more, Lewis says, SleepMed is looking to acquire other regional sleep-related companies, with the aim of giving it entry to geographic areas where SleepMed has yet to penetrate.
This comprehensive, ever-growing approach reflects the realities of sleep medicine. Bogan, who can aptly be called a sleep medicine pioneer, has seen the philosophy and the approach to sleep disorders change over the years. He, like his colleagues, has come to understand that the diagnosis of a sleep disorder usually means that a patient may have years or a lifetime of sleep care in front of them. "I see it as a growing specialty because the diagnosis is made and the patient lives with it. And you add in comorbidities as time goes on—you add in age and other diseases—and it changes their sleep disorder," he says. "So, I see it as a science that is unlimited as it grows. Importantly, we have a great opportunity to improve the quality of life of our patients."
Through the growth of both the company and the sleep field, one thing will remain the same for SleepMed, says Lewis, and that is an honest, ethical approach to care. "We try to aggressively learn from [different] situations. Because, while the health care market in Houston is different from that in Wisconsin, how you deal with issues is not," he says. "You do it up front, honestly, and ethically. You fix it and make it right. I believe something that makes us stand apart is the ethical and up-front nature of the way that SleepMed runs its business."
C.A. Wolski is associate editor of Sleep Review.