HelloSleep is available for free for iOS users. It's a complementary aid to physicians and HMEs by reinforcing information about sleep apnea and using CPAP.
Forty to 80% of medical information provided by healthcare practitioners is forgotten immediately, according to one study. Sleep physicians and home medical equipment (HMEs) providers now have a new virtual tool to let patients take home some educational information via their smartphones.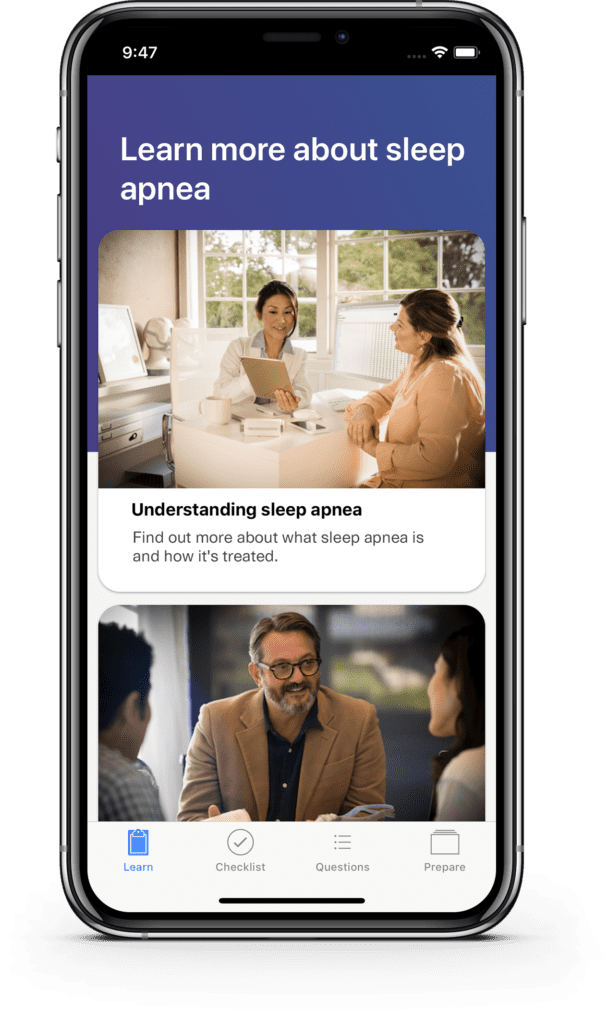 ResMed has released HelloSleep, a free app for patients just diagnosed with sleep apnea. The goal of the app is to increase the number of diagnosed patients who successfully transition onto CPAP treatment. A 37-person survey conducted by ResMed found that 83% of app users said the information was easy to understand, 73% had a better understanding of sleep apnea, and 73% found that the info on success with CPAP equipment was useful. HelloSleep is available in English for for iOS users.
The app is intended as a complementary aid to physicians and HMEs by reinforcing key information about sleep apnea and using CPAP equipment.
Patients who know what to expect going into setup and their first night on CPAP, ResMed hopes, will be more likely to:
understand and embrace treatment early on, which helps lead to long-term adherence; and
download a self-monitoring app like myAir once they're on therapy to track and improve their treatment.
Though WebMD and other medical websites provide similar information, ResMed states that this app helps guide patients through the next critical steps of their sleep journey: understanding what sleep apnea is, how CPAP treats it, patient testimonials, how to talk to family and friends, what to expect during your setup appointment and first nights on treatment, etc.
The virtual tool complements ResMed MaskSelector and remote setup playbook that sleep professionals can use to give patients the confidence they need to follow through with therapy.