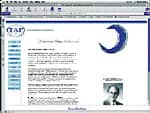 VivoMetrics Releases Child-Size Monitoring System
Following the US Food and Drug Administration clearance and market launch of the adult-size LifeShirt™ System a year ago, VivoMetrics, Ventura, Calif, recently introduced a pediatric version for ages 5 to 17.
The first noninvasive, continuous am-bulatory monitoring system of its kind for children, the pediatric LifeShirt System allows re-searchers and clinicians to view physiologic data on young patients in a variety of settings.
VivoMetrics anticipates the pediatric system will help pharmaceutical researchers create an efficient clinical development environment with respect to young trial subjects. This will enable researchers to bring new and valuable drug therapies to the pediatric sector more quickly and inexpensively, according to the company
---
CPAP Improves Heart Function, Study Says
New research points to obstructive sleep apnea (OSA) as a contributor to heart failure, but fortunately, the use of continuous positive airway pressure (CPAP) devices can help.

A randomized clinical trial, funded in part by Respironics Inc, Murrysville, Pa, showed that patients who have OSA and heart failure and are treated for sleep apnea with a CPAP portable device show improvements in heart function beyond those of drug therapy.

"Prior to this study, it had not been considered that heart failure might be adversely affected by something that goes on during sleep," says Douglas Bradley, MD, lead investigator of the study; head of the Sleep Research Laboratories at Toronto General Hospital (TGH), Mount Sinai Hospital, and Toronto Rehabilitation Institute; and director of the University of Toronto Centre for Sleep Medicine and Circadian Biology.

Patients in the study receiving CPAP treatment in addition to medication experienced decreases in sleep apnea episodes, heart size, blood pressure, and heart rate while heart function improved.

What happens, Bradley says, is that when OSA causes asphyxiation, the sympathetic nervous system responds, raising blood pressure and heart rate at a time when the heart is supposed to be resting. Compounding that is heart oxygen starvation during sleep apnea episodes that impairs its ability to pump at a time when the pressure on it is being increased. "Your heart is basically doing the same thing as if you had hypertension, which is the most common cause of heart failure," Bradley says.

The study was conducted at TGH, University Health Network, Mount Sinai Hospital, and the Toronto Rehabilitation Institute. Researchers tested 24 patients with heart failure who also had OSA. Titled "Cardiovascular Effects of Continuous Positive Airway Pressure in Patients with Heart Failure and Obstructive Sleep Apnea," the study appeared in the March 27 issue of The New England Journal of Medicine.
---
MedCath, ResMed Team to Address Cardiovascular Disease Link to SDB
Thanks to a deal with ResMed, San Diego, MedCath Corp, Charlotte, NC, a national provider of cardiovascular services, will now offer sleep-disordered breathing (SDB) screening, diagnosis, and treatment in conjunction with services currently offered through the company's cardiovascular diagnostic centers.
The agreement comes as more studies appear on the connections between SDB and cardiovascular disease. "We're learning that cardiovascular disease and SDB are a dangerous combination," says Tom Hearn, president of MedCath's Diagnostics Division. "By combining the best cardiovascular care with increased knowledge, diagnosis, and treatment of sleep apnea and other sleep disorders, we believe we can increase effectiveness on both fronts."
Pikes Peak Cardiovascular Lab in Colorado Springs, Colo, the first cardiovascular sleep laboratory established under this alliance, began diagnosing patients in December 2002. MedCath and ResMed currently are seeking cardiology groups and specialist hospitals interested in working with them to establish cardiovascular sleep laboratories across the United States.
Neither MedCath nor ResMed expects this alliance to materially contribute revenue or profit in the short-term; however, they believe its long-term impact will be positive.
---
Apnea Association Gains Sponsors
In April, three companies pledged their support for a nonprofit association devoted to reducing injury, disability, and death from sleep apnea.

ProTech Services Inc, Mukilteo, Wash, joined the American Sleep Apnea Association (ASAA) Industry Roundtable as a contributor, and Sleep Solutions Inc, Palo Alto, Calif, and VivoMetrics Inc, Ventura, Calif, renewed their contributor memberships.

Roundtable members make unrestricted, tax-deductible contributions to the association. In descending order, the support levels are: sponsors, benefactors, patrons, investors, and contributors.
---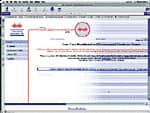 Respironics Hires Ice
In April, James Ice joined Respironics Inc, Murrysville, Pa. As director of organizational development, he will work with Respironics' corporate staff and each of the company's four divisions (Homecare, Hospital, Asthma & Allergy, and International) to develop and execute organizational and employee development strategies. Ice comes with more than 20 years of experience in organizational development, professional services and management, and staff education and training.