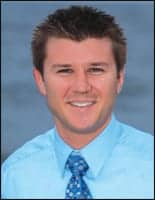 Sleep medicine is a vibrant industry set on a path to expand. Not only do statistics support the growth outlook but the number of pharma companies eager to capture some of the market also indicate that companies are willing to invest in order to get a piece of the pie. As you monitor your local market and look to maximize your patient share, tools such as Sleep Review's Buyer's Guide can help you gain an edge.
Pharmaceutical companies like Somaxon Pharmaceuticals Inc are pros at finding an angle to gain an edge on competition. The company just gained FDA approval for its insomnia treatment drug, Silenor. In clinical trials, Silenor demonstrated maintenance of sleep into the 7th and 8th hours of the night, with no meaningful evidence of next day residual effects. Silenor has not been designated as a controlled substance by the US Drug Enforcement Administration (DEA) because of its demonstrated lack of abuse potential. "The approval of Silenor represents an important milestone for Somaxon and will allow us to provide physicians and patients with a highly differentiated treatment option for insomnia," said Richard W. Pascoe, Somaxon's president and chief executive officer. "We believe that Silenor's ability to treat sleep maintenance insomnia into the final hours of the night without meaningful next-day residual effects and without abuse potential uniquely positions Silenor for commercial success."
Cephalon, another major pharma company, is also looking to capitalize on the market. Its drug, NUVIGIL, the longer-lasting isomer of modafinil, was launched in the United States in June 2009. It is indicated to improve wakefulness in patients with excessive sleepiness associated with treated obstructive sleep apnea, shift work disorder, or narcolepsy. The company is pushing to expand NUVIGIL's indications to include treatment for jet lag.
Besides indications from the pharmaceutical industry that the sleep industry will continue to grow, statistics also support the claim. Sleep centers in our Q110 Sleep Center survey reported expanded bed capacity by 9% in the last 12 months, up from 4% in our Q3 2009 survey. The centers plan to expand beds by 14% in the next 12 months, up from 13% in our Q3 2009 survey. As reported in the March edition of Sleep Review, based on our survey results, we forecast 10% to 12% growth for the US sleep market during 2010.
As the industry grows, you should be just as eager as pharma companies to capture market share by expanding your business and investing. This guide is the starting point for just that. Categorized by company, product, and trade name, it enables you to easily find the products and services that will help your sleep lab grow.
—Franklin A. Holman,
[email protected]