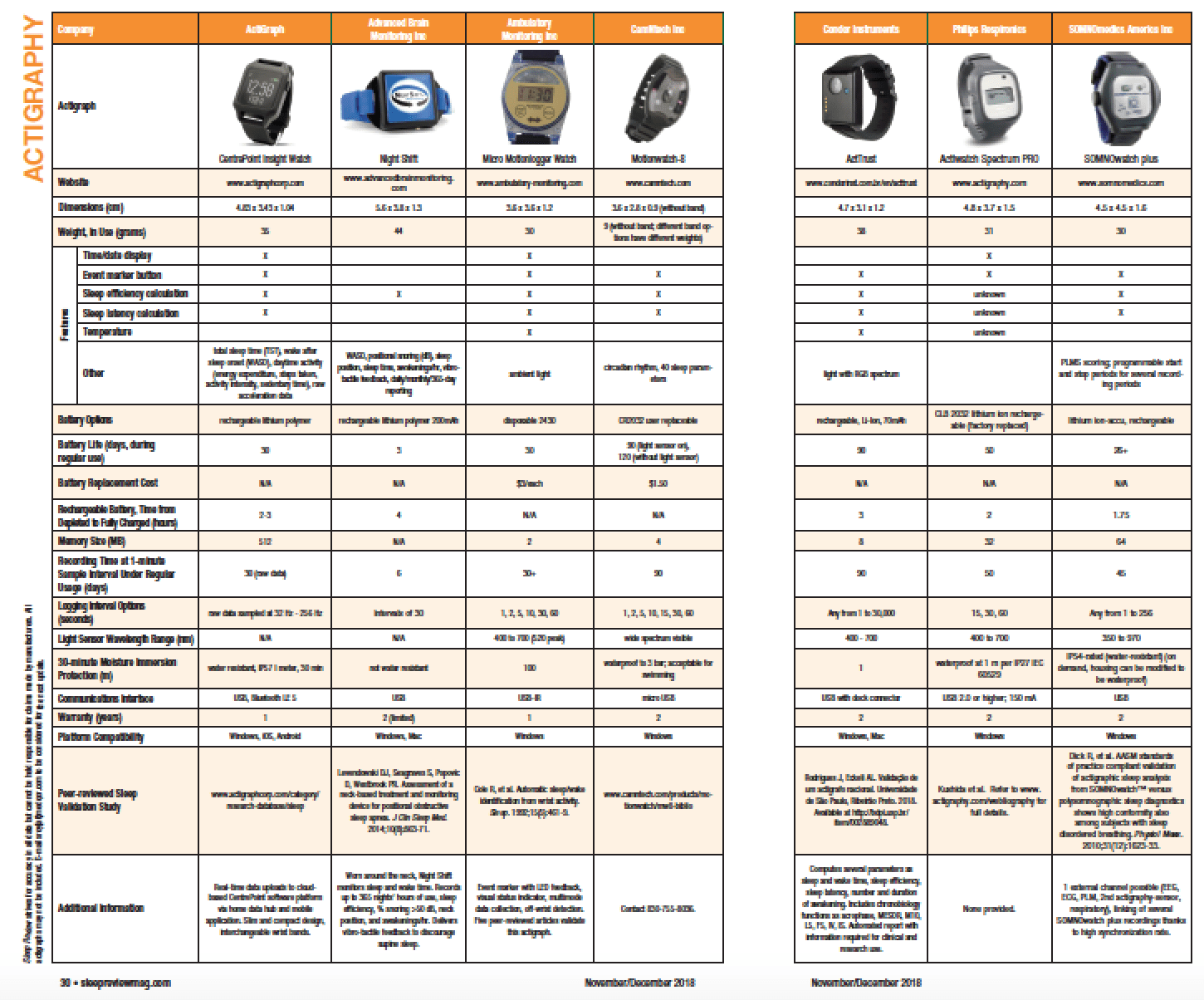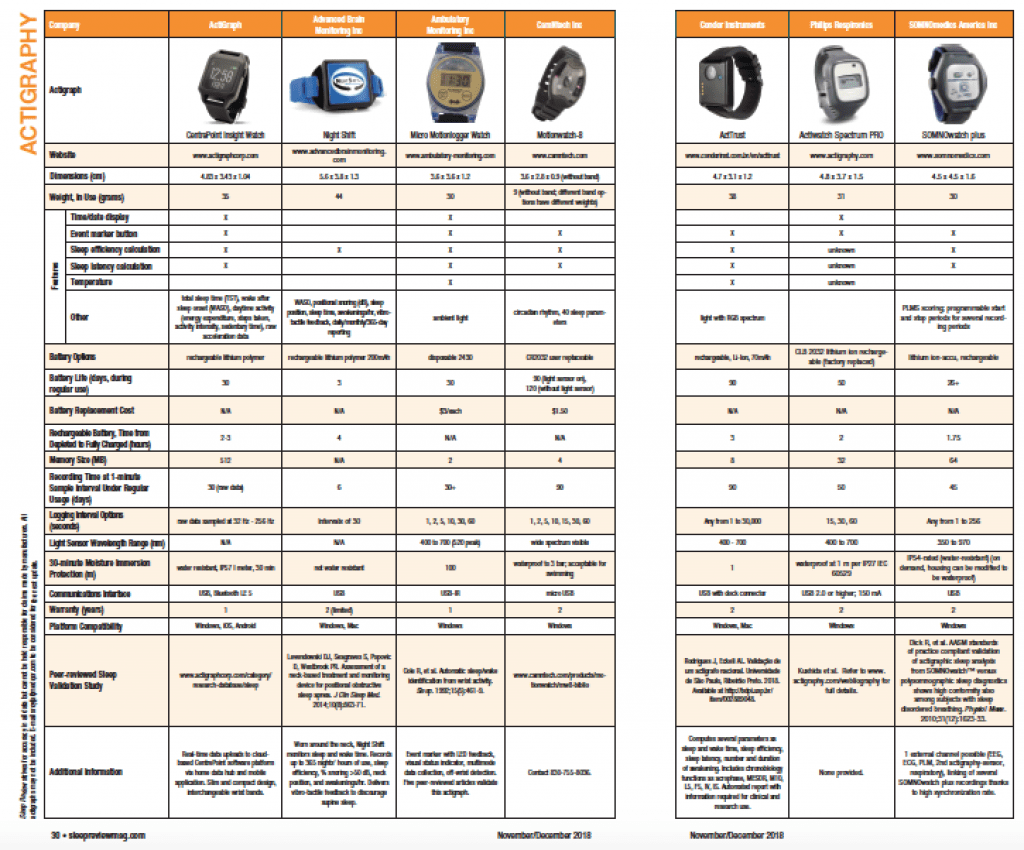 Compare 7 actigraph units, also known as actimetry sensors, side by side.
Sleep Review's actigraph matrix compares device specifications including dimensions, weight, features (time/date display, event marker button, sleep efficiency calculation, sleep latency calculation, temperature), battery options, battery life, battery replacement cost, time for batteries to go from depleted to charged, memory size, recording time at 1-minute sample interval, logging interval options, light sensor wavelength range, moisture immersion protection, communications interface, warranty, platform compatibility, and validation study.
The devices that are compared are ActiGraph CentrePoint Insight Watch, Advanced Brain Monitoring Night Shift, Ambulatory Monitoring Inc Micro Motionlogger Watch, CamNTech Inc MotionWatch-8, Condor Instruments ActTrust, Philips Respironics Actiwatch Spectrum PRO, SOMNOmedics America Inc SOMNOwatch Plus.
A version of this comparison guide is published in the November/December 2018 print issue. If your company is missing, please e-mail sroy[at]medqor.com so you can be considered for the next update.
Information for this guide based on data submitted by device manufacturers. Sleep Review strives for accuracy in all data but cannot be held responsible for claims made by manufacturers. All actigraph units may not be included. Email sroy[at]medqor.com to be considered for the next update.