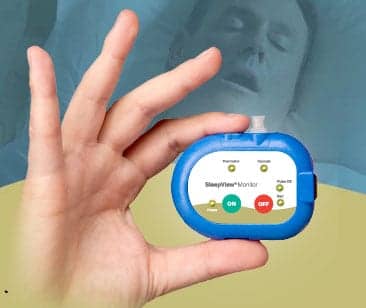 Home sleep testing (HST) manufacturer CleveMed is integrating its SleepView portable HST monitor (shown) with ProAct Health Solutions' national HST program.
ProAct Health Solutions provides a national program for the management of chronic diseases, such as obstructive sleep apnea (OSA). ProAct's program improves the delivery of chronic care through the use of its cloud-based solution that integrates population screening, testing, diagnostics, therapy selection treatment initiation, monitoring, and compliance.
"We are excited to partner with ProAct in their effort to deliver a comprehensive solution for healthcare providers to identify and care for patients with obstructive sleep apnea. Our ability to meet ProAct's complex needs further demonstrates the sophistication of the SleepView web platform and CleveMed's agility in this market," says Kirk Scovill, CleveMed's Director of National Accounts & Strategic Partnerships.