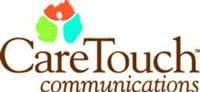 CareTouch Communications Inc, Westminster, Colo, has released a new sleep therapy compliance monitoring service for home medical equipment (HME) providers, called Adhere.
Adhere is part of the company's current CareTouch360 platform, which communicates with patients and gives HME providers comprehensive patient status during the first three months they are on sleep therapy. Adhere is the only multi-modal, comprehensive sleep therapy compliance solution available on the market, according to CareTouch.
The Adhere service monitors patient comfort level and satisfaction at set intervals during their first 90 days of treatment, tracks issues or concerns, provides coaching, and facilitates the collection of therapy data, according to the company.
Data are analyzed and the system is able to predict whether a patient's usage, leak, and/or apnea-hypopnea index (AHI) will fail to meet the established compliance thresholds. The company believes the Adhere service will improve patient compliance with prescribed sleep therapies.
"Compliance is a major issue for home medical equipment providers. We've found, and data supports, that when a patient is regularly contacted during the first 90 days of treatment, they achieve higher levels of compliance to their treatment program," said Matthew Dolph, vice president of CareTouch Communications. "Adhere brings technology, patient engagement, and communication together in one tool that enables greater success for the patient and provides invaluable information to the HME provider."