Sleep Review spoke with a panel of four sleep professionals about the state of the economy and its impact on the sleep industry. According to the panel, additional sleep lab growth can be found because need for treatment is still strong. The panelists responded to findings from the Q109 Wachovia Sleep Center Survey, and agreed that in order to succeed in today's economy, labs need to stick to the fundamentals of service, education, and dedication to both referral sources and patients. In short, remain consistent in your marketing efforts and be a positive voice that highlights the real medical benefits of treating sleep apnea. With these pieces in place, you will be ready when economic conditions turn around.
Sleep Review: According to the Q109 Wachovia Sleep Center Survey, sleep labs still report expansion at 5%, and forecast additional growth at 13%. In addition to this data, do you see any other positive signs for the future?
Kathryn Hansen, BS, REEGT, CPC, director of the Sleep Wellness Center for a large hospital in Kentucky, and advisor to the Atlanta-based Sleep Center Management Institute: That data was collected before the economy tanked, so in many ways we are seeing that there is still a reticence to expand. There is a cautious underlying need to wait and see—and it is not just in the sleep industry. The trends are down in the health care industry because people are holding on to their money right now. There may be intent to expand, but they are going to hold off right now.
Duane M. Johnson, PhD, cofounder of the Sleep Center Management Institute (www.sleepcmi.com), Atlanta: Economic situations may have changed as far as obtaining business loans, but the sleep market is still solid and growing. Expansive growth has been impacted by the economy, because sleep services have been growing at an incredible rate. Capital for expansion is harder to obtain. It has nothing to do with sleep specifically, but instead the economy in general.
Any part of health care is going to be hit because patients currently do not have the same amount of money for co-payments and deductibles. But again, the opportunities have not changed. In fact, what is happening is that sleep awareness has increased, and will continue to increase among physicians in other specialties as well as the public. [Growth] percentages have been increasing at a fast pace, but as the field grows bigger, those percentages will go down because you cannot sustain that type of percentage growth with the much bigger market that has developed—that phenomenon will happen with any business area as it matures.
I am more positive about sleep services today than I have ever been. But the focus should not be on what the market does, it should be on what you do in your market catchment area. There is not a dearth of sleep patients out there, but they will not just come to you. If you really want milk, you don't go out in the middle of a field, sit on a stool, and hope that the cow will back up to you. You need to make your market grow.
James C. O'Brien, MD, FCCP, DABSM, is medical director of Boston Sleep Care Center, Waltham, Mass; medical director of ProHealth Physicians Sleep Center, West Hartford, Conn; senior consultant to the Atlanta-based Sleep Center Management Institute; and president and CEO of TalkAboutSleep.com: Clearly, there is a continued need for diagnostic and therapeutic sleep services within our society. More information points to the need to address sleep to reduce comorbidities. None of that data is going away. And none of the penetration of the sleep market is sufficient to warrant ratcheting back growth, particularly when you have a good model and you are efficient in your delivery.
That having been said, there are definitely reduced rates of expansion because people are uncertain. A lot of the regional health care centers, and tertiary care centers in my area, have lost significant parts of their endowments. These endowments, which are millions of dollars, fuel research and growth in programs. Sleep has not peaked, and we must continue to expand access to sleep services. However, the economy may not permit that in the short term.
Joseph M. Ojile, MD, is CEO and founder of the St Louis-based Clayton Sleep Institute; chairman of the National Sleep Foundation's Continuing Medical Education Task Force; medical director of sleep services for St Anthony's Medical Center, St Louis; and a faculty member at St Louis University: There was some serious discussion about that data at the national sleep summit sponsored by the NSF. There were concerns that those numbers were overly optimistic. We have to be a little careful as to what we are talking about—such as unaccredited labs expanding. From a business model perspective, they are probably late to the party. They are expanding while the rest of us are figuring out alternative avenues of care. There is more and more competition, and we are moving into alternative methodologies of diagnosis, such as home testing.
What is clearly happening clinically is that you are seeing actual acceptance of sleep as a health issue that was not predictable 5 years ago, and it has been supported by science. The data is driving our field, and that is what we have been waiting for.
Sleep Review: Did any of the data strike you as troublesome for the sleep industry?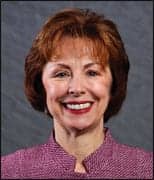 Kathryn Hansen, BS, REEGT, CPC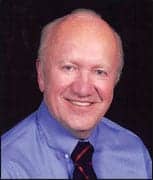 Duane M. Johnson, PhD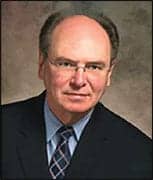 James C. O'Brien, MD, FCCP, DABSM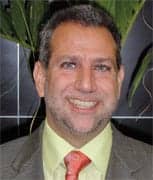 Joseph M. Ojile, MD
Hansen: It merely indicates what the nation feels. Sleep is really a marker of what the health care industry feels toward sleep and toward health care in general. A large part of this is being watched, and there is a metric in monitoring what Washington is doing. There is a wait-and-see approach here.
Johnson: The only thing that is troublesome to me, that was not in the data, is that the CMS fee structures, guidelines, and NCD/LCD interpretations are changing so frequently. CMS is a major payor, but not the only payor. Some sleep labs—about 14%—are also dispensing CPAP, and there are various rules governing them that keep changing as well. It is hard to implement a business plan and investment scenarios with key components frequently changing.
Ojile: We are on a precipice in sleep right now. If we continue to push forward with science, evidence, and data, we will take a path that will be extremely beneficial for patients and our health care system in general. We must be careful if the manufacturers and the people doing the delivery and care decide to go "down market" and deliver least expensive care and minimalistic devices that are tough to use—and maybe not allow patients to use comfortable devices—which will hurt compliance. We must also address the other problems beyond sleep-disordered breathing such as insomnia.
Sleep Review: What are the opportunities that sleep labs currently have?
Hansen: You need to be marketing the positive aspects of your service—perhaps your reduced turnaround time for reporting results, your treatment compliance, and your evidence that drives quality. You need to be networking and reaching out to physicians to work with, rather than thinking you can work independently. Tell them what you have. Meet regulatory requirements openly. Rather than complain about the regulatory requirements, embrace them and make them happen.
Johnson: There are all kinds of opportunities. In reality, I cannot imagine why anyone should be hurting if they have a cardiology group around. They should be camping out on the cardiologist's doorstep and educating and cultivating patient referrals—because we know that high blood pressure is a major problem and at least a third of those patients have sleep disorders. Congestive heart disease patients have sleep issues. We have bariatrics as a niche market. Sleep evaluation should take place in primary medicine as well. Even an international diabetes organization, just last July, said that type II diabetics should be screened for sleep apnea, and that is huge. There are additional opportunities with anesthesiologists, dentists, and many others.
O'Brien: When you have less business but you have full-time employees, what do you do? We have taken it upon ourselves to improve the management of our data, and make it more efficient within our sleep center through computerization and setting up new spreadsheets so we can transmit data efficiently. We now have the time and focus to do that.
Ojile: There are a number of options. Making the sleep experience better for patients involves an improved standardization of the type and quality of care that patients are getting in the sleep lab. Right now, there is wide variation across the country. The other area is to make the sleep lab the resource in the community—a sleep health center and not a sleep apnea testing place.
Sleep Review: What should sleep professionals/lab owners be doing in response to these findings?
Johnson: If you cannot get capital for expansion, then focus on what you can do to build quality service and solidify that. If your competitors have a negative attitude, this is a great time to capture the business they are neglecting. One simple thing that is a powerful referral marketing tool is to turn around your sleep reports within 24 to 48 hours.
O'Brien: I've been thinking a lot about ambulatory monitoring. Before, patients would come into the lab and insurance would pay for the study, and they would have little economic burden from a polysomnogram. These times have changed. Many patients need to know the most efficient way they can get the diagnosis, and what it will cost.
Sleep Review: Do you agree with the data/conclusion regarding the "electiveness" of CPAP therapy?
Hansen: I don't feel that, from a treatment perspective, it is elective. CPAP therapy is not really the focus. Treatment is the focus. Treatment plans drive the need for therapy. Look at it two different ways: How acute or chronic is the problem? Patients with a complex sleep-related breathing disorder do not view CPAP therapy as elective. When addressing the question of CPAP therapy being an elective treatment, some patients choose to question whether they even need to seek an evaluation. You have two distinctly different populations. The population who wait to seek treatment because they do not want to pay more coinsurance and/or co-payments—they are challenged in finding where the discretionary income is going to come from to pay their financial share of the treatment. As a result, this is the population choosing to regard CPAP therapy as elective.
Johnson: We cannot allow the perception that CPAP is elective. This is an education issue. And if need be, we can supply patient payment plans to help people with co-payments. We also as sleep professionals need to join a lobbying campaign to emphasize the seriousness to third-party payors and also show them how CPAP reduces their long-term patient health care costs. We cannot let CPAP be managed by other nonsleep professionals. We have to be passionate about this, because CPAP is not elective in my opinion.
O'Brien: For patients who have severe medical comorbidities, there is NO elective component in diagnosis and treatment, because lack of treatment is driving them back into the health care system and consuming more resources, which would be less so, if they were treated and were compliant. In patients with mild sleep apnea, or mild to moderate, their predominant symptoms may be waking up tired or morning headaches. These individuals are not as motivated, either from their primary care doctor, or from the standpoint of consumption of health care benefits. They are still suffering from the side effects of an untreated sleep disorder, but they treat it as an elective thing.
Ojile: I don't necessarily agree with the concept that it is elective. When that was raised by multiple people at the sleep summit, I said that we as clinicians are going out and addressing the financial issues with our patients—issues that make people sometimes view this as elective. And we are helping them to realize, to truly understand, why it is not elective.
Sleep Review: What is the best advice you can offer a sleep lab in today's economy?
Hansen: Focus on quality and define how you can be the best practice in your region. Integrate less costly technology. Take a serious look at how you integrate ambulatory monitoring so that the overhead is lessened and you still maintain quality—and it is possible to do this.
Johnson: You need to manage and market your sleep business with the appropriate management structure. You must have a market plan with a solid target niche. Great opportunities are available now. One of the big musts is to become accredited, because accredited sleep labs will be able to pass muster with CMS and with third-party payors. Accreditation is a great marketing tool for boosting referrals. Everyone on the team also experiences a significant self-esteem boost.
O'Brien: Demonstrate the value of your service and how you stand out—whether on the diagnostic or the service end—and then transfer those values as part of your marketing. Diversify your menu, whether it be CPAP compliance clinics, education for patients, or adding ambulatory monitoring for patients who want to be studied but can't afford it.
Ojile: I think it is a time for cautious optimism. We are active in trying to measure every aspect of the quality of our science and the customer experience without increasing our overhead or increasing our bed capacity. I think there is much bigger risk right now in overcapacity than undercapacity.