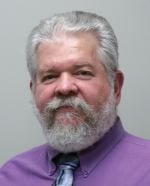 Henry Johns, RPSGT, CRT, CPFT
The issue of social media in health care has been the topic of numerous articles over the last few years. Not only has social media become a distraction in the workplace that reduces productivity, it has become the latest issue in patient privacy. Most institutions now include rules for the use of social media at work in employee handbooks and privacy training. But many have not yet grappled with it. Does your sleep lab have a policy on social media?
Social media has become an ever-present part of the lives of much of society. We keep up with old friends, comment on everything, post pictures of daily activity, and ask questions. In fact, I would say that social media has become so much a part of our lives that some of us have become posting junkies. We even have to keep our smartphone devices close at hand to get a fix every few minutes.
Recently, on a Facebook page that is popular with sleep techs, I was not shocked to find a posting from a night tech asking for help in identifying a cardiac rhythm, with a picture of the tracing in question. The shocking part was that it took some 80 minutes of discussion until it was suggested that a physician should be notified. The tech did do an assessment including asking the patient how he felt before a decision was made to call EMS some 2 hours after the initial post. After the patient had left the sleep lab in the care of EMTs, the posts continued, discussing the case.
Although seemingly innocent enough, the comments included the patient's age, marital status, and the number of children he has. With the name of the technologists and location involved, it would be easy to discover the name of the sleep lab. All of these things combined would make it relatively easy to track the patient down. The lesson here is that we can never be too careful with the smallest bit of personal patient information.
Having worked in a lab in which a sudden cardiac death occurred, it is an experience no one wants to go through. Technologists need to be well versed in cardiac arrhythmias and in emergency procedures. Every lab should be ready for the unthinkable, no matter where it is located. It is also important for your lab to have clear policies on when to contact a physician or seek emergency help.
Policies for emergency action should answer the following: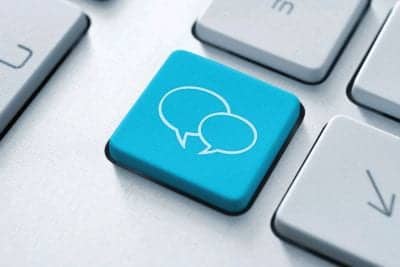 What steps should be taken in an emergency?
When is a cardiac rhythm possibly life-threatening?
How low should bradycardia be before action is taken?
Who should be notified?
Labs also need to consider policies on the use of social media and the Internet in general, including:
Rules for the use of sleep lab computers.
Permitted use of computers for non-work-related activity.
Web sites that may or may not be viewed or visited.
Web sites that should be blocked.
And what about employees' personal wireless devices? Can or should a sleep lab establish rules to govern the use of smartphones with Internet access? Many will say an employer does not have the right to do so, but I disagree. If employees are spending work time using these devices, then work is not being done and patient care suffers. Unfortunately, not all people practice cell phone etiquette or common sense at work.
Social media may be great for keeping in touch with classmates, friends, family, and everyone's lives, but it is not the place for any patient information, and not the place to seek medical advice. It could be said that with the exchange that took place, the patient may have been at risk and the outcome may have been worse than a ride to the hospital. In the 80 minutes that were taken to discuss the problem, things could have gone terribly wrong. Situations can change, literally, in a heartbeat.
A request for a second professional opinion during the night on social media could put the sleep lab and technologist at legal risk. Think twice before you post.
---
Henry Johns, RPSGT, CRT, CPFT, is program manager of sleep, respiratory therapy, EEG, and cardio-diagnostics for the VA Eastern Kansas Health Care System. He can be reached at [email protected].