Though many practices don't collect the data to diagnose the phenotype, POSA patients can benefit from tailored therapies.
By C.A. Wolski
Joseph Andrew Berkowski, MD, a sleep specialist and neurologist at the Michigan Medicine Sleep Clinic, treats about 5% of his patients with positional obstructive sleep apnea (POSA) therapies. Berkowski had a few serendipitous encounters with POSA treatments during his training, which piqued his interest and led to him adding positional treatments to his practice.
"During my fellowship, I had the privilege to have a lecture by a physician that was dedicated to positional therapy and obstructive sleep apnea. We also had a device company do a demonstration and education of the product, much like what is commonly done in sleep centers for PAP devices and testing equipment," he says. "After becoming educated on the science, it was apparent how common positional obstructive sleep apnea is in many patients and even the discrepancy between supine and non-supine sleep and sleep-disordered breathing severity in most patients during their studies."
For clinicians who are interested in adding POSA treatments to their practice, Berkowski says, "Physicians should educate themselves on the breadth of technologies available, familiarize themselves with the ways of prescribing or recommending these to patients. In my practice, I compile a running list of all the available devices and their websites, so patients can choose based on their preferences and finances."
Diagnosing POSA
Of course, before any therapies come into play, first must come an accurate diagnosis.
While a patient history and a sleep questionnaire—including questions to the patient's sleep partner—may suggest positional sleep apnea, only a sleep test with positional sensors, done either in a sleep lab or at home, will allow for an accurate diagnosis.
"In making the distinction, it's better to think of all types of sleep apnea in the same group—and then identify the different phenotypes," says pulmonologist Teofilo Lee-Chiong, MD, chief medical liaison for Philips Respironics, which markets a positional therapy device.
And the definition of POSA isn't set in stone.
"There are multiple definitions of positional obstructive sleep apnea," Berkowski says. "One type specifies that the non-supine is 50% or less of the supine apnea-hypopnea index (AHI)," he says. "A stricter definition involves an AHI in the non-supine position being <5/hour, which would mean the patient does not qualify as having obstructive sleep apnea in that position, regardless of whether it is 50% as severe as in the supine position."
Diagnosis is the first step toward a therapy—which is often individualized to the patient's needs, lifestyle, and pocketbook.
Treating the Condition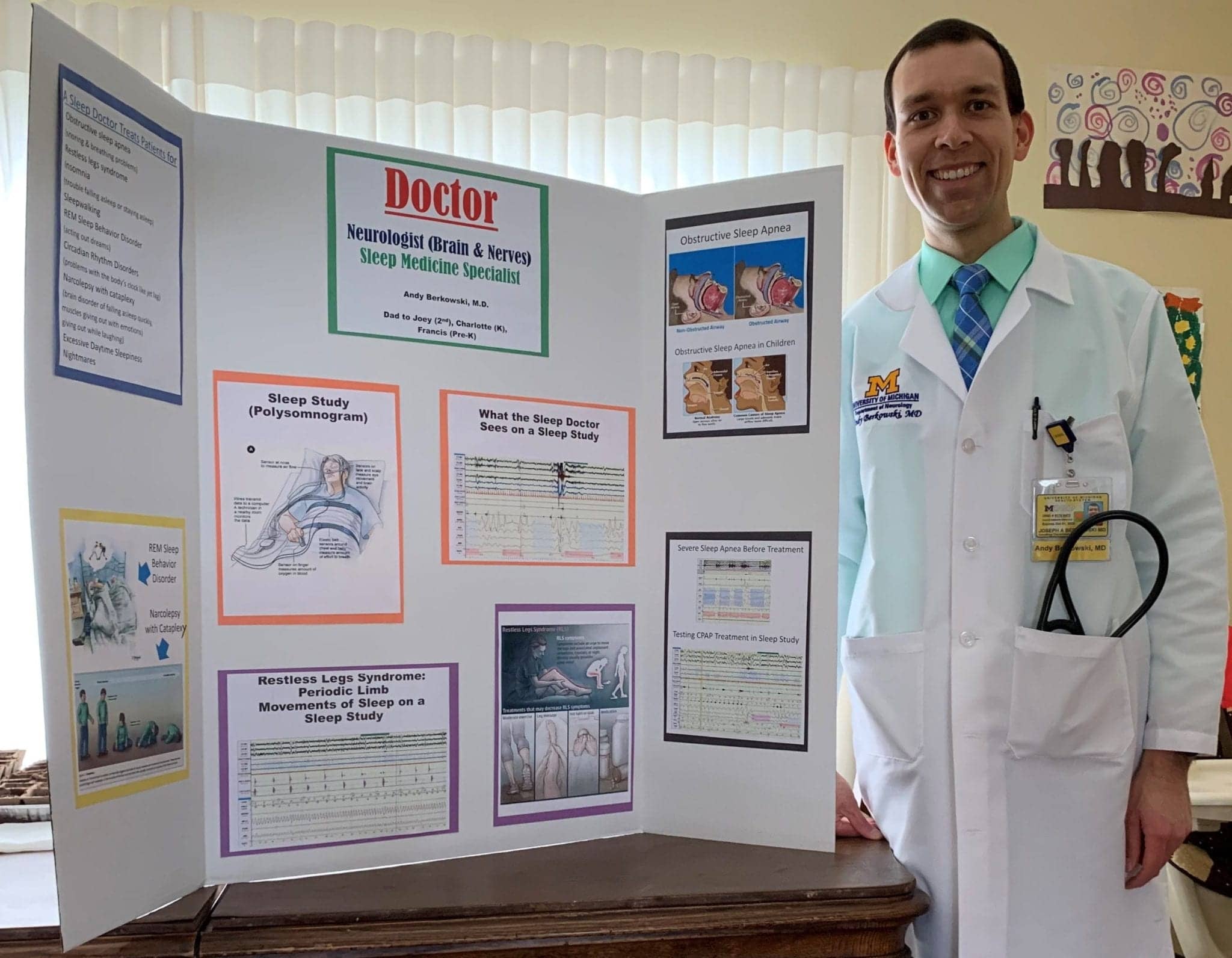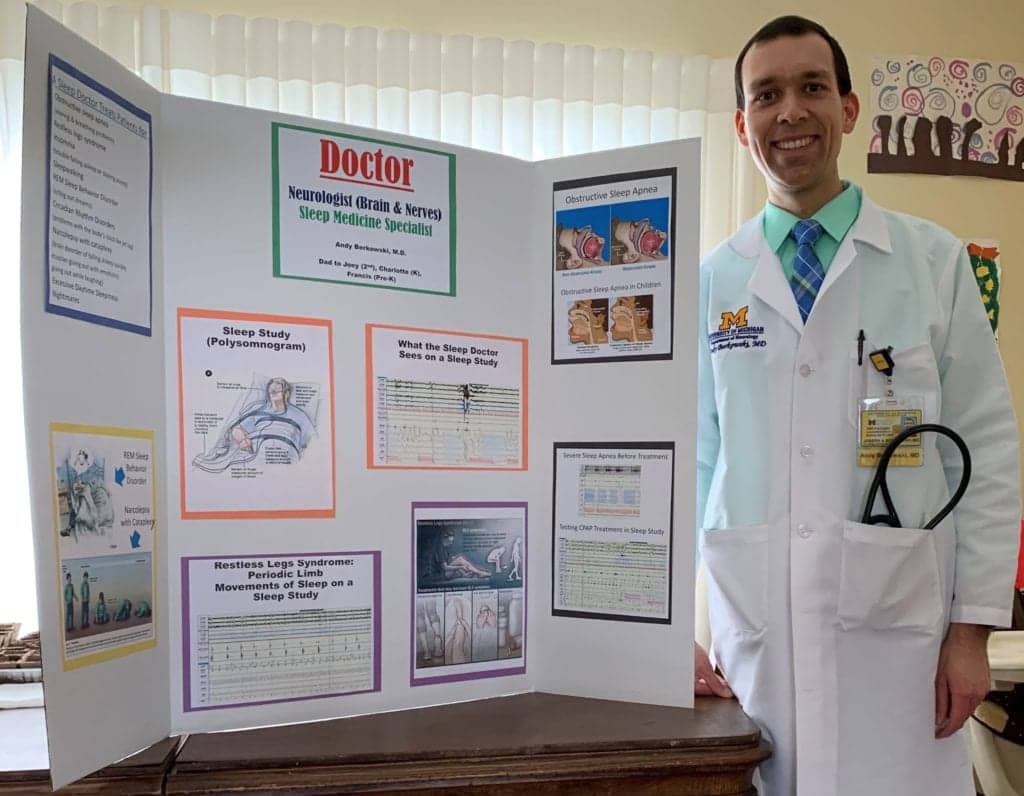 The diagnosis may be the easiest part of the process, according to David Kent, MD, assistant professor of otolaryngology and director of sleep surgery at Vanderbilt Health.
"Treatment is dependent on the patient, [including] what's available to the patient," he says. "For me, it comes down to how severe is the non-supine sleep. Even if they meet the criteria, but have moderate to severe non-supine positional POSA, they may not be right for a mono-therapy."
Lee-Chiong echoes Kent, noting there isn't a single answer for treating POSA. "You still have to discuss CPAP, oral appliances, weight reduction, and sleep hygiene," he says. "Then the patient and you can make a decision."
Often, the answer is simply to find ways to avoid sleeping in a supine position, Berkowski says.
"Also—not directly related to obstructive sleep apnea—many patients with central or complex sleep apnea are often improved with the avoidance of the supine position. And at times PAP therapy and other treatments will work better combined with a non-supine body position," he says. "Other conditions such as sleep-related hypoventilation and overall obstructive sleep apnea severity may be reduced with positional therapy, so this is not just used for classic positional obstructive sleep apnea only."
But because positional therapies are typically not reimbursed by insurance, there is a balancing act for some patients who have to measure what they can afford and what will be most efficacious.
If a patient opts for positional therapy alone or in combination, there are numerous options to choose from including wedges, bumpers, fanny packs, shirts with sewn in tennis balls, and high-tech position-sensing devices.
"The barrier devices would be something the person would wear that would keep them from being able to turn onto their back physically, something like a 'shark fin' or bumper to mechanically keep them off their back," Berkowski says. "The electronic device usually has position sensors and generates feedback such as vibration to alert the patient when they are on their back and get them to turn away."
But the actual treatment may be more complex than first presumed. While the best option for sleep-disordered breathing may be to not sleep in a supine position, the reality may be the patient can't tolerate other positions because of a physical limitation—such as hip or shoulder pain.
Kent says that many of the patients who come to see him have already tried numerous treatments and so have become surgery candidates. While a surgery may still be the eventual outcome, he discusses the various options open to them—which is often a combination therapy of CPAP and a positional device. "I think what it comes down to is the informed consent conversation," he says, and notes that some patients who potentially would be successful on a combination therapy opt instead for surgery to avoid the experience of trying yet another treatment that may not work.
Tracking Adherence
Tracking adherence has become easier in recent years with patients being treated via CPAP. Newer systems send data via the cloud to the physician, holding patients accountable for their treatment—and helping to identify possible obstacles, pressure adjustments, mask issues, and adjunct treatments that can work more effectively.
Positional therapy, if used alone, is tougher to measure.
"We don't really know the amount of time it takes to see benefit for positional therapy," says Lee-Chiong. "Many patients either can't tolerate or don't meet the threshold for CPAP use, so we have to offer other alternatives."
Kent says that while he doesn't officially track numbers in his practice, it's clear if CPAP and/or positional therapy are working to manage POSA. "I find…very quickly if it's working," he says. "What's most important is the patient's subjective feedback. And I can use the flow data for CPAP [for patients on combination therapies] and tell if a patient is non-supine and if their POSA is controlled."
Even if a patient is using a more advanced electronic positional device alone—as opposed to an analog wedge or shirt with sewn-in tennis balls—clinicians say they may remain in the dark about the patient's usage or the device's effectiveness.
"Most of these devices do not collect data for the provider, but some do collect data for the patient," says Berkowski. "Physicians rely on feedback from the patient and bed partner as to whether they are effective. Sometimes a study such as a home sleep apnea test is performed to ensure that it is effective at maintaining the patient on their back and how effective it is for controlling obstructive sleep apnea."
That being said, the advanced high-tech POSA therapies do have a high adherence rate in clinical studies, according to Lawrence Epstein, MD, president and CEO of Welltrinsic Sleep Network. "The high-tech devices have a long-term compliance rate of 70% to 75%," he says.
Unfortunately, data for the lower tech devices—which may be as well tolerated—doesn't exist.
But "positional therapy devices tend to be less invasive and uncomfortable than CPAP," says Berkowski. "Also, many patients with positional sleep apnea have been naturally adapting to sleeping mostly on their sides, so this is not a huge transition from what they were already doing."
Adding POSA to Your Practice
While the number of patients with classic POSA may be low, adding the treatments has a "low barrier to entry," Kent says. "You just need an understanding of the products available to treat POSA—so it makes it attractive. I've found that patients appreciate the adjunct therapy."
Perhaps one of the best arguments for adding positional therapy to a sleep practice is the patient-centered one.
"Sleep apnea is a chronic disease and has problems with compliance. Having more tools is always a better thing [to provide] effective care," Epstein says.
During his research for this article, C.A. Wolski conducted his own unscientific study to determine if he sleeps better in a supine or non-supine position. The results were (unsurprisingly) inconclusive.