Dentists can contact Respire/Whole You, ProSomnus, SomnoMed, and Airway Management, who will each give away 25 oral appliances for sleep apnea.
Dentists, if you have sleep apnea patients who are first responders during the COVID-19 pandemic, you may be able to get an oral appliance for them at no cost.
That's because Respire (A Whole You Lab), Prosomnus, SomnoMed, and Airway Management have joined together to provide 100 free oral sleep devices to their dentists who are treating first responders. Each company will provide 25 free devices between April 24 and October 31, 2020.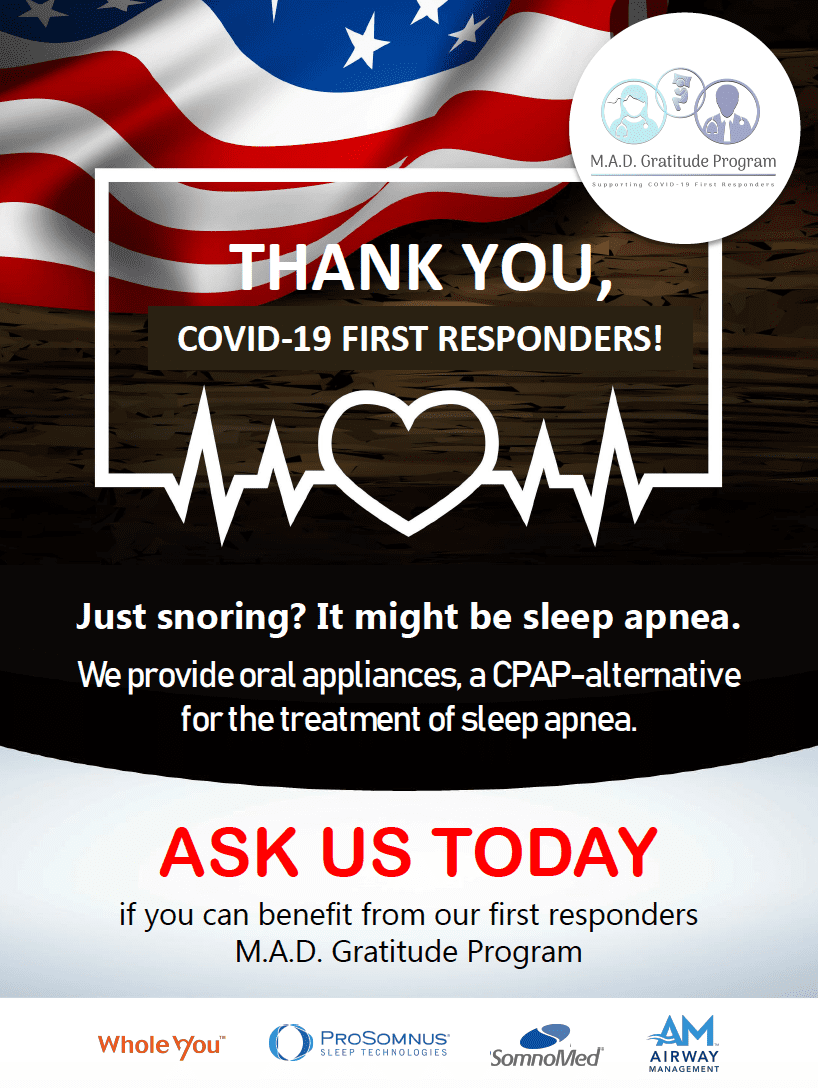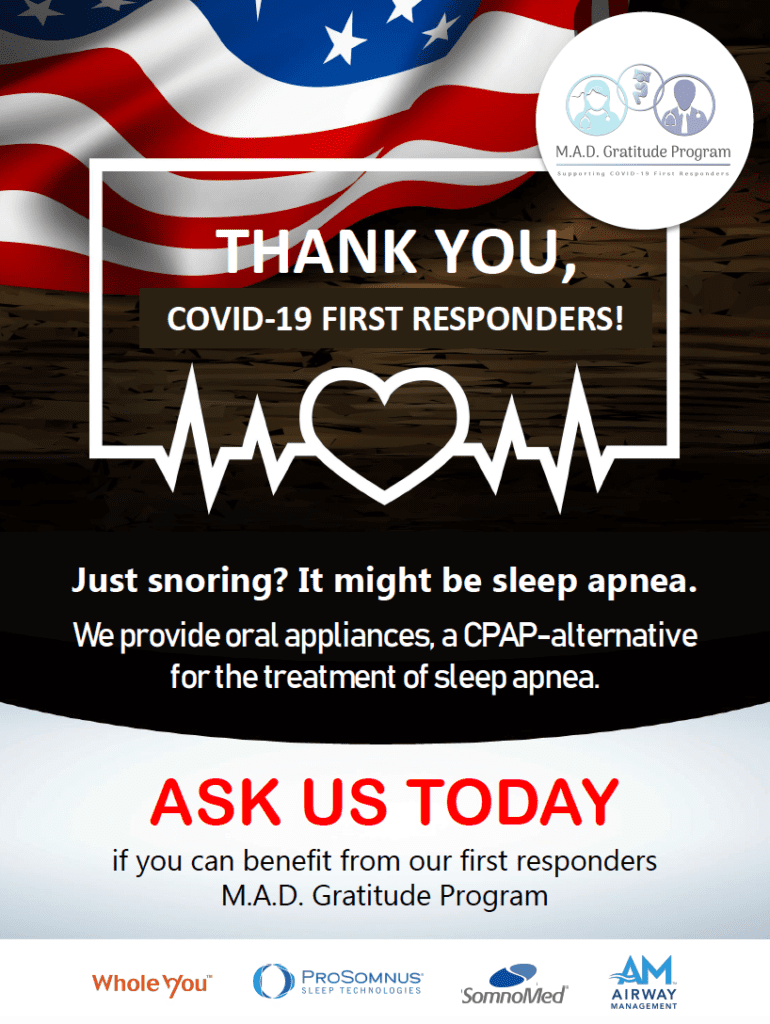 "In conjunction with our dentists, we hope this small gesture of gratitude enables first responders—who have given such much of themselves—to rest easier and get a better night's sleep," write the companies in a letter announcing the initiative, dubbed the "M.A.D. Gratitude Program."
Dental sleep medicine practitioners can claim their free case by contacting their local representative to ask whether it has any remaining free cases, and then simply send in the order with the ID of the first responder. The program encourages dentists to waive their fees, so the first responders have no out-of-pocket costs.
The program is designed to support first responders who have been directly involved with treating patients during the COVID-19 pandemic, not other essential workers. "Please understand that this program is creating a financial expense to each company during an already challenging time, so we do need to limit the amount of cases to 25 cases each," program literature states. Each company reserves the right choose which device is available at no charge.
At the end of the program, the M.A.D. Gratitude Program may request feedback from participating dentists and the first responders treated to create a summary article showcasing how the program impacted patients communities.