Physicians who use Inspire upper airway stimulation, Respicardia's remedē, and Avery's diaphragm pacemaker share their stories.
By Lisa Spear
When patients struggle to adapt to using CPAP and other noninvasive therapies also fail, providers might turn to neurostimulators—implanted devices that control sleep apnea by delivering electrical impulses to airway muscles. We spoke to three physicians about their experiences referring patients for this newer therapy solution.
Asim Roy, MD, Ohio Sleep Medicine Institute
Not long after the US Food and Drug Administration approved the Inspire upper airway stimulator for obstructive sleep apnea (OSA) in 2014, Asim Roy, MD, started speaking with his patients about this therapy option.
Since not everyone can tolerate CPAP, Roy wanted to give patients at his private sleep practice in Ohio access to another alternative therapy. "I think it's important to have this in your toolbox," says the medical director of Ohio Sleep Medicine Institute.
"I was familiar with it when it was in the clinical trial phase, so my comfort level was already pretty good at that point. The biggest hurdle has been just getting used to the technology, the device, the ways to titrate or adjust all the different things in neuromodulation," he says. During his initial cases, he leaned heavily on the Inspire Medical Systems Inc support team to familiarize himself with the settings and how to adjust the voltage. A local field representative was available to help with troubleshooting and Roy found that he quickly became accustomed to working with the device.
"It really was the support team that I think made me much more comfortable in using the technology and being comfortable with making adjustments. They're there with you pretty much every step of the way to make sure that you're doing everything right," he says.
The device has become more accessible recently. For the first two to three years, the nearest surgeon who could perform the implant procedure for Roy's was at least a three-hour drive away. "It [was] kind of a slow process; we maybe had a couple cases a year. And then the other challenge was insurance as well, early on, it was quite a lot more effort to get insurance to approve it," he says.
Since those initial days, he says, accessibility is less of an issue. A surgeon started offering the operation at Ohio State, significantly reducing travel time for patients.
Additionally, many payors have deemed neurostimulation medically necessary for moderate to severe OSA. In the last year, UnitedHealthcare announced it would cover the device. Blue Cross Blue Shield plans, including the Blue Cross and Blue Shield Service Benefit Plan, also known as the Federal Employee Program, and Blue Cross Blue Shield of Tennessee issued positive coverage policies for Inspire therapy. Additionally, Medical Mutual of Ohio also released a positive coverage policy for Inspire therapy.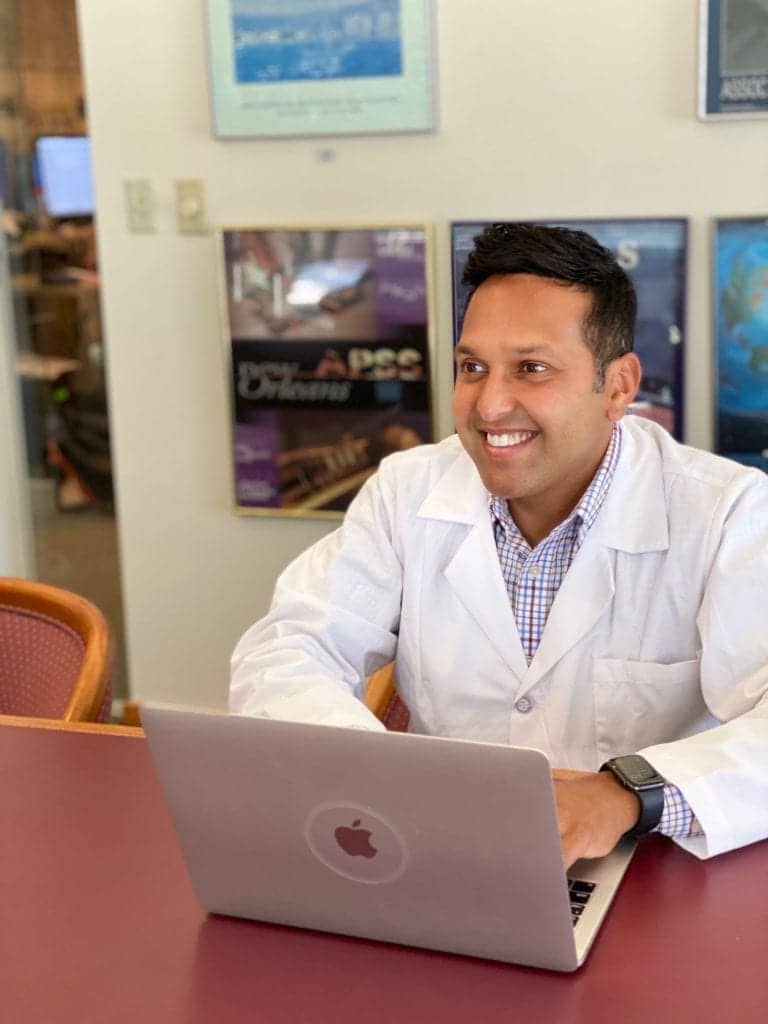 "These days, [patients] can get approved relatively quickly in weeks to months, instead of in years like how it used to be. More and more payors have recognized it as a valid…efficacious therapy. So I would say, there's still sometimes maybe one or two denials but the appeal process is much smoother and more often than not is getting approved," says Roy.
Now, in an average month, Roy's practice will send between 10 and 15 referrals. Prospective Inspire candidates then undergo a drug-induced sleep endoscopy (DISE), which helps physicians understand what type of breathing obstruction exists. The airway can collapse via anterior posterior collapse/lateral wall collapse, which is favorable for Inspire; concentric collapse it is not favorable for the neurostimulator. From there, about two to three of Roy's referrals will be good candidates for Inspire. For patients where the anatomy of their airway collapse is not optimal for Inspire, Roy looks anew at other options, including other surgical options.
When a patient first fails CPAP, Roy might attempt one to three other options before referring for a neurostimulator. For example, oral appliance and positional therapies are two he has offered to patients. For complicated patients, he may spend more time ruling out all noninvasive options, including bilevel positive airway pressure therapy for those who have both obstructive and central apnea.
Since there are a number of CPAP alternatives out there, Roy encourages other providers to have an open mind. "We don't have to tell patients that there's only one option," he says.
Elias Rizk, MD, Penn State Hershey Neuroscience Institute
Central sleep apnea patients travel from all over the country to have a consultation with neurosurgeon Elias Rizk, MD, at Penn State Hershey Neuroscience Institute.
Since 2012, Rizk has worked with patients who are candidates for the Avery Diaphragm Pacemaker, a device that is implantable under the skin that stimulates the phrenic nerve to modulate nighttime breathing. Among other indications, the Avery neurostimulator is approved for central sleep apnea and congenital hypoventilation syndrome.
On average, he implants devices into three to four patients per year.
[RELATED: NextGen Diaphragm Pacing Transmitter for Central Sleep Apnea Earns FDA Approval]
In most cases, he's found that the Avery device has provided consistent, repeated, safe, and efficacious breathing to his patients. "Nobody has come in and say, 'my device has failed,'" he says.
Patients who have a phrenic nerve injury, those who have myopathy or a progressive neuromuscular disorder will not be good candidates for this therapy. Prior to approving surgery, Rizk requires that patients undergo electromyography testing to confirm adequate functionality of the phrenic nerve.
Overall, in order to ensure the best outcomes for his patients, he encourages referring physicians, patients, and families to get in touch with him so he can speak with them directly about the procedure.
For anyone who wants to learn more, he says, "I'm happy to help any patient or individual."
Vincent Grbach, MD, Keck Medicine of USC
Sleep specialist Vincent Grbach, MD, at Keck Medicine of USC in Los Angeles, Calif, has referred both central and obstructive sleep apnea patients for neurostimulators, Respicardia Inc's remedē System and Inspire, respectively.
First, Grbach will rule out all noninvasive treatment options. The vast majority of patients, he says, can do well with non-surgical treatments. He makes sure the patient is wearing a well-fitted mask and adjusts their air pressure levels. "The majority of people do well with PAP therapy, whether they have obstructive or central sleep apnea," he says.
For OSA patients who do undergo Inspire surgery, they heal for a month, then, at their first checkup with Grbach, he turns the device on and applies different voltages to the hypoglossal nerve in the patients' tongue.
[RELATED: Inspire Medical Launches Patient App for Its Upper Airway Stimulation Therapy]
"We get it to a level where we think their airway would be opened up," he says. "And then we give them the remote control that would allow them to turn on and off the Inspire with all the instructions."
The patient goes home to use it for a month before returning for their next appointment, at which time Grbach will ask a series of questions about how their sleep has been and download the data from their device.
Often, to find the optimal voltage for the patients, he advises them to undergo an in-lab sleep study. During the study, the voltage on the Inspire device is adjusted to pinpoint exactly which levels open up the airway.
For central sleep apnea patients, Grbach will recommend remedē, which simulates a breath by targeting the phrenic nerve and causing the diaphragm to contract.
"If someone has central apnea and they can't tolerate the PAP machine, they don't like it, or wearing the mask and feeling the air pressure, then that would be somebody who could be referred for the device," he says.
[RELATED: Treatment Benefits of Remedē System Sustained Through 36 Months in Patients with Central Sleep Apnea]
For patients who do opt to get the remedē implant, after the surgery he will see them every few months to monitor their progress.
During these checkups, he will run a probe over the person's skin, where the device is implanted, and then read all the data off of the device. The data shows how much the patient is using the device and how well it is working.
"When they come in, we ask them how their sleep has been," he says.
Lisa Spear is associate editor of Sleep Review.
Illustration 3182193 © Tatjana Pilate – Dreamstime.com