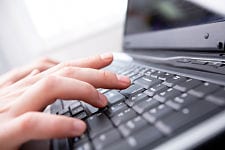 DME Data Solutions Inc successfully launched a new analytics system called the CPAP Patient Data Analyzer (CPDA).
The system allows sleep medicine professionals to manage clinical outcomes for their patients and to create "data mining" queries, according to DME Data Solutions, a software developer for organizations involved in sleep medicine.
The CPDA system imports data from sleep studies, CPAP therapy reports, and EMR systems and stores it in a shared database, which can be installed on-site or hosted in a secure online cloud.
This data can then be used to manage clinical outcomes via trend reports. Users can view CPAP device data such as AHI, leak, pressure, and compliance alongside non-device data including weight, BMI, blood pressure, and other data points. The system also allows users to data mine their data regardless of third-party devices and systems.
Since the software's official launch in October 2012, DME was able to accomplish all three of its goals: making initial sales to physician practices, to hospital sleep centers, and to home medical equipment providers, according to Ken Ravazzolo, president and founder of DME.
Keith Knittle, the Respiratory Department & Sleep Lab manager at the Portland VA Medical Center, said he was excited to start using the system.
"It'll help us track our HST devices and provide our physicians with a trend report from testing through therapy. We'll also be able to get a better picture of how our sleep patients are doing as a whole," Knittle said in a press release.