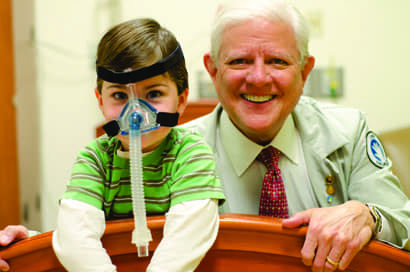 Pediatric sleep medicine is in its infancy, but it's maturing, thanks to professionals such as Stephen H. Sheldon, DO, FAAP.
By Renee Diiulio
If Stephen H. Sheldon, DO, FAAP, could deliver one message to the world, it would be this: When it comes to children, sleep is as important as food. "Sleep is not a passive process but an active one, and we all do better when we sleep well," Sheldon says.
As the professor of Pediatrics at Northwestern University, Feinberg School of Medicine, in Chicago and director of the Sleep Medicine Center of Ann and Robert H. Lurie Children's Hospital of Chicago, Sheldon has earned the term "pioneer." He is one of a few physicians who have dedicated their careers to the field of pediatric sleep medicine.
His research and practice explore sleep disorders in children, while his advocacy efforts encourage a new model for the field—one that establishes the discipline with medical school training, specific residencies, increased fellowships, devoted associations, clinical certifications, and awareness campaigns.
He doesn't expect to change the industry overnight, but he is working to achieve his goals as quickly as possible, acknowledging that sleep medicine is still relatively new compared to other medical specialties. First developed in the 1950s, clinical care did not become mainstream until the early 1980s. "Pediatric sleep medicine is developing as an outgrowth of adult sleep medicine as more pediatricians have become interested in sleeping children," Sheldon says.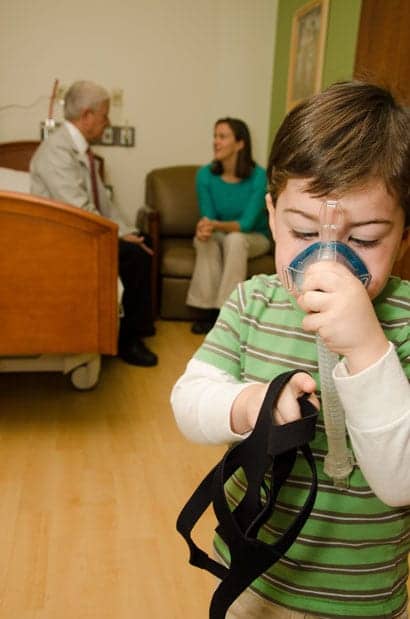 Counting Kids
Children often amaze with their ability to seem like "little adults," but they are often far from it, including their sleep patterns. What applies to adults doesn't necessarily adapt to the under-18 set.
There isn't enough research yet to discern the risks and benefits of lack of sleep in the pediatric population. Early work and anecdotal evidence indicate the possibility of repercussions that may impact development and influence later diagnoses, such as attention deficit hyperactivity disorder (more commonly known as ADHD).
"We speculate that if a child doesn't sleep well and the brain is not oxygenated well in early life, that [individual] may have morbidities diagnosed later in life, like a learning or reading disability, difficulty doing math, or behavior problems," Sheldon says, adding that the field is just getting started investigating these subjects.
Despite his disclaimers regarding how much remains to be done, his work has already advanced the field tremendously. Darius Loghmanee, MD, assistant professor of medicine at Northwestern's Feinberg School of Medicine, and associate director at the Lurie Children's Hospital Sleep Medicine Center, says, "[Sheldon] identified pediatric sleep medicine as an important discipline, one that can't be done on the side, creating a big shift in the field," says.
Loghmanee first started working with Sheldon 4 years ago as a fellow and has since been influenced by his mentor's approach to care. In Sheldon's practice, he follows a model of tailored treatment. From assessment to follow-up, each step is adjusted to the patient's particular needs and situation. The extra attention to detail is required in part because of the nature of sleep disorders and in part because of the nature of pediatric patients.
Children don't normally disclose issues with sleep. More often, the assessment is based on parental reports. But if the parents don't find a sleep issue (such as difficulty falling asleep or nighttime wakefulness) to be a concern or, more likely, they don't know about the child's aberration because they are themselves sleeping, then it is not likely to be reported to the pediatrician.
However, if parents are probed, Sheldon estimates that 80% will identify a sleep-related problem in their children. This doesn't mean that 80% of children have sleep disorders (actual incidence varies by condition), but it does indicate that pediatric caregivers need to be more alert about sleepiness. The early research bears this out.
A 2000 study by Owens et al appearing in the Journal of Developmental & Behavioral Pediatrics suggested the prevalence of parent-defined sleep problems ranged from 3.7% (sleep-disordered breathing) to 15.1% (bedtime resistance), with 37% of the overall patient sample described as having significant problems in at least one sleep domain.1 A 2008 Owens study determined that approximately 25% of all children experience some type of sleep problem at some point during childhood.2 Both suggested the results indicate the importance of focused screening.
Another study, completed in 2010 by Meltzer et al, also indicates that regular screening could be of value. The authors noted that the 3.7% of pediatric patients identified with ICD-9 sleep diagnoses in the research is significantly lower than prevalence rates reported in epidemiological studies and suggests that primary care providers may be underdiagnosing sleep disorders in children and adolescents. They conclude, like Sheldon, that there exists a "significant need for additional education and support for primary care providers in the diagnosis and treatment of pediatric sleep disorders."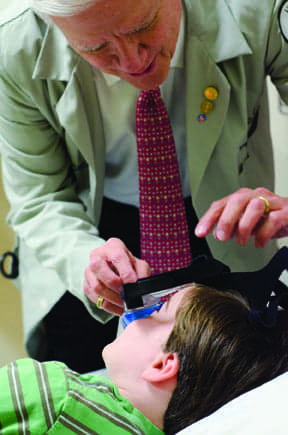 Specific Questions, Specific Professionals
Unfortunately, the exact impact of poor sleep on developing children is unknown, but evidence from animal research suggests there may be negative consequences, Sheldon says. Intuitively, one could expect research to provide some insight.
"If you just look at growth and development, we know that sleep is a neurodevelopmental process, similar to walking and talking. And just like children can't walk or talk like adults, they can't sleep like adults," Sheldon says. "It's not until that neurodevelopmental process matures into an adult pattern that a child can sleep like an adult."
So what's going on during that time? It's an area ripe for research, and one Sheldon would like to see explored. "The best way to get neuronetworks to develop is to stimulate them. When a child is awake, stimulation comes from the environment. When asleep, it comes from dreaming—the brain is exquisitely active during dream sleep—so the question of dream sleep as a neurodevelopmental process is pleading for an answer," Sheldon says.
It's not an answer, however, that will likely be discovered on a part-time basis. The demand for evidence requires full-time attention, not only on a research level but on a clinical one as well. "The field needs more pediatric sleep practitioners," Sheldon says, including pediatricians and technologists specifically trained in pediatric sleep disorders.
"Sleep training often consists of a 1-year fellowship that certifies clinicians to take care of both adult and pediatric patients. However, many sleep practitioners won't take care of pediatric patients because they do not feel qualified, which is a testament to how different the two populations are," Loghmanee says.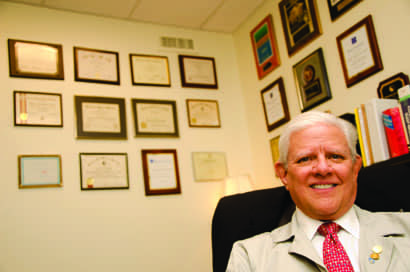 Reaching Across Disciplines
First and foremost, clinicians need to know how to assess a sleep disorder. "The identification of disordered sleep really rests on asking the right questions and being able to interpret the answers, and that really begins with all child healthcare professionals," Sheldon says.
There then needs to be a specialist to whom the original physician can refer the patient if necessary. "If you identify the problem but can do nothing about it, then the need for identification becomes questionable, so the two cannot be done in isolation," Sheldon says.
Care often also cannot be managed in isolation. Sheldon advocates a multidisciplinary approach. "There are many dimensions and many disciplines involved that need to work together to identify those solutions that will impact children the most," he says. These include (but are not limited to) child psychology, child psychiatry, pediatric otolaryngology, pediatric neurology, pediatric pulmonary medicine, pediatric plastic surgery, and pediatric critical care medicine.
For Sheldon, this means the inclusion of dentistry as a main collaborator. Kevin Boyd, DDS, MS, Dentistry for Children and Families, in Chicago, says, "[Sheldon] has recruited pediatric dentists and offered training in sleep medicine risk assessment." The effort enlists the aid of health professionals who frequently see children and can offer treatment options for some patients, particularly those diagnosed with sleep apnea and other airway ailments.
The sleep-specific education includes an assessment algorithm that incorporates parental interviews, patient responses, physical exam results, and risk factors, such as teeth grinding, snoring, and specific physical features visible on x-ray images. Patients with suspected sleep apnea or other relevant conditions are then referred for sleep studies.
As with adults, not every patient requires a polysomnogram (PSG). "If the suspected diagnosis is a biological rhythm or circadian rhythm disorder, sleep terrors, or sleepwalking, you don't necessarily need a sleep study. If it's sleep apnea or seizures, then you would likely order a sleep study," Sheldon says.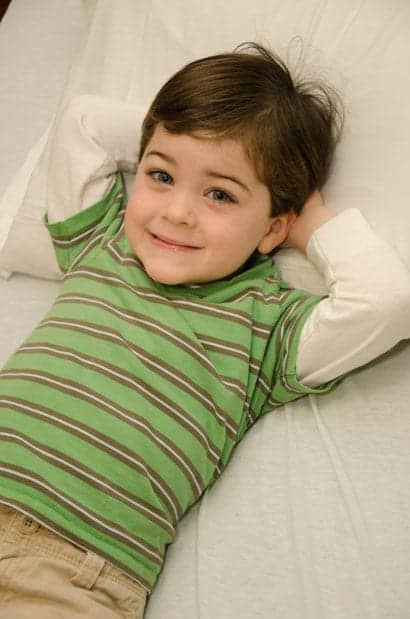 Tailored Treatment
Ideally, the PSG would be completed by healthcare professionals with experience in pediatric sleep medicine. "The more child-friendly the technical staff is and the more knowledgeable they are of pediatrics and sleep disorders in children, the better the sleep study will be, regardless of the equipment. You cannot use the same rules for children as you do for adults, either in obtaining or in interpreting the data," Sheldon notes.
This same child-specific philosophy carries over into treatment and follow-up. Sheldon spends significant time tailoring each program to the patient to encourage the best results. "[Sheldon] sees many of his patients repeatedly and can recognize patterns without reducing everything to a simple formulaic approach," Loghmanee says.
For instance, every child diagnosed with a sleep disorder undergoes a desensitization protocol tailored to his adaptability and acceptance capabilities. When children are diagnosed with, say, obstructive sleep apnea, the process of getting them used to the chronicity of the disease and willing to comply with prescribed CPAP treatment begins with introduction of the concept through mask-play.
For children with slower or less mature neurodevelopment, the mask may simply be placed in the toy box to start. Over time, the system can be turned on for play with the air flowing, after which actual clinical wear is introduced. Along the way, adjustments to the timeline may be made according to the child's progress.
"A child will have a sleep disorder for a long time, so we want treatment to be effective, and this process builds the pediatric patient's capacity for compliance rather than tries to influence it," Loghmanee says.
Waking Up a Profession
Pediatric sleep medicine is vital to those who need it, and pioneers such as Sheldon are helping to advocate for its presence within the sleep industry. However, there are some undeniable hurdles that have influenced the growth of pediatric sleep medicine.
Today's general healthcare challenges of tight reimbursement and expanded demand apply to sleep medicine as to any other field, and in a reimbursement world trending toward evidence-based medicine, a young field such as pediatric sleep medicine can be at a disadvantage. Thus, the field has been slow to draw large numbers of practitioners.
For this reason, Sheldon would like to see certification(s) and association(s) devoted solely to the practice of pediatric sleep medicine. "The [Accreditation Council for Graduate Medical Education (ACGME)] and [American Board of Medical Specialties (ABMS)] helped to grow the field of sleep medicine with acceptance of the specialty by ACGME and a certification exam developed by ABMS," Sheldon says.
In addition, he feels the work of the National Sleep Foundation and the American Academy of Sleep Medicine has been instrumental in raising awareness and professionalism on both a public and professional level.
"Having a dedicated group of people who can come together in a space and share what's learned in the field can help it advance. Without that, the pediatric sleep profession could continue to be ignored and the significant percentage of children impacted by sleep problems will not get the care they deserve," Loghmanee concurs. This would be a significant oversight and a disservice to the population because, no matter our age, we all do better when we sleep well.
Renee Diiulio is a freelance writer based in Manhattan Beach, Calif. She can be reached at sleepeditor@allied360.com.
Photos by Edward Lines, Jr
Easily read more stories from our November 2013 issue by downloading the free Sleep Review app. Then you can peruse the entire issue on your tablet.