A positive airway pressure device with patient-friendly features and a precisely fitting interface go a long way to boosting adherence to obstructive sleep apnea therapy. But sometimes pesky day-to-day annoyances still prevent patients from using their CPAP every time. Thankfully, today's CPAP accessories fix many of the most common problems that patients encounter.
Challenge 1: Inconvenient to Clean
Every morning, CPAP users must clean their masks and tubing to ensure they stay hygienic for the next night of use. But patients have busy lives and may resent the extra time burden. There are many solutions on the market to make cleanup a snap.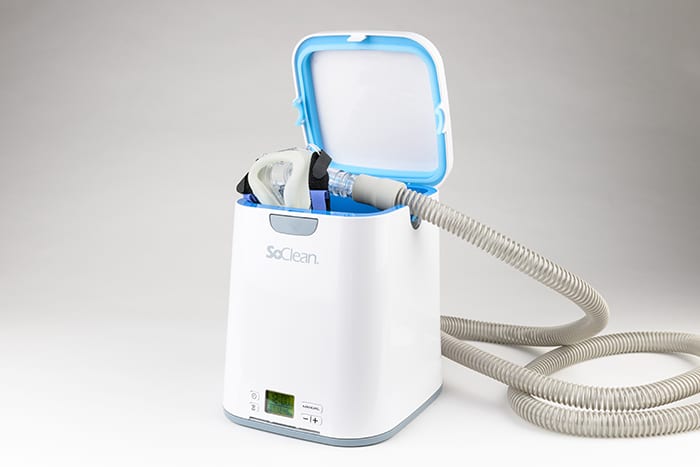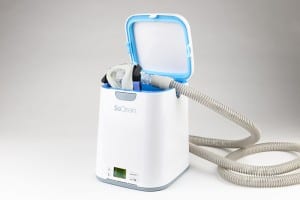 By just placing your mask into the SoClean chamber and closing the lid, the SoClean's sanitizing process kills 99.9% of CPAP germs without disassembling CPAP mask, hose, or reservoir. www.soclean.com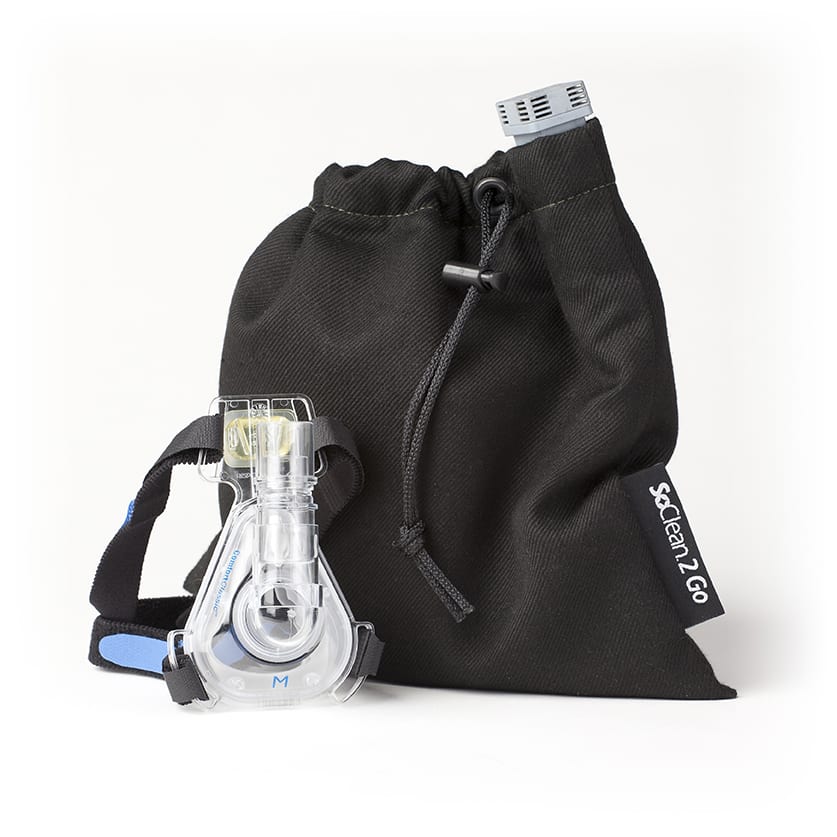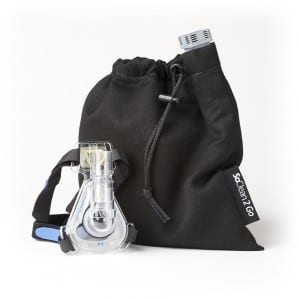 Also available is the SoClean 2 Go, the perfect portable companion for any traveling CPAP user. It features the same proven sanitizing process as the SoClean CPAP cleaner and operates on eight AA batteries, allowing for a completely wire-free and portable travel CPAP experience. www.soclean.com/soclean-2-go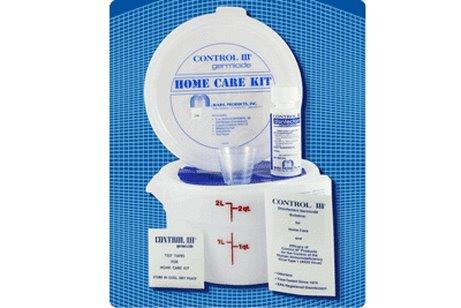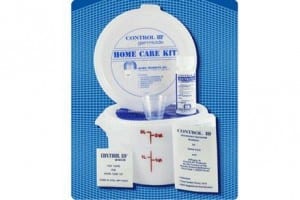 Control III is effective on a wide range of bacterial, fungal, and viral pathogens. The Home Care Kit is a convenient, cost-effective product for the disinfection of sleep masks and tubing. www.controlthree.com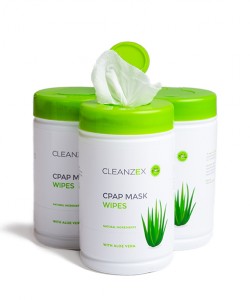 Cleanzex wipes are designed for daily cleaning of CPAP masks so there is no bacterial buildup. They include aloe vera to moisturize hands while cleaning. Canisters include seventy 100% pure cotton wipes. Now available in grapefruit and lemon scents as well. www.choiceonemedical.com/products-cleanzex.html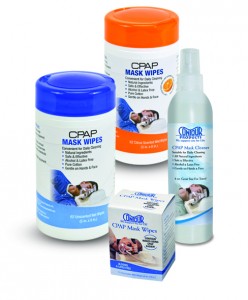 The Contour CPAP Mask Cleaners are ready-to-use, fast, and easy cleaning solutions for any CPAP mask. Choose from easy spray cleaner, unscented or citrus-scented wipes, or individually packaged wipes when you're on the go to enjoy all the benefits of a fresh, clean mask. www.contourliving.com
Challenge 2: Leaks & Skin Irritation
Where the CPAP interface touches skin can be a sore point for patients, literally and figuratively. But accessories abound that simultaneously address both leaks and skin chafing/irritation.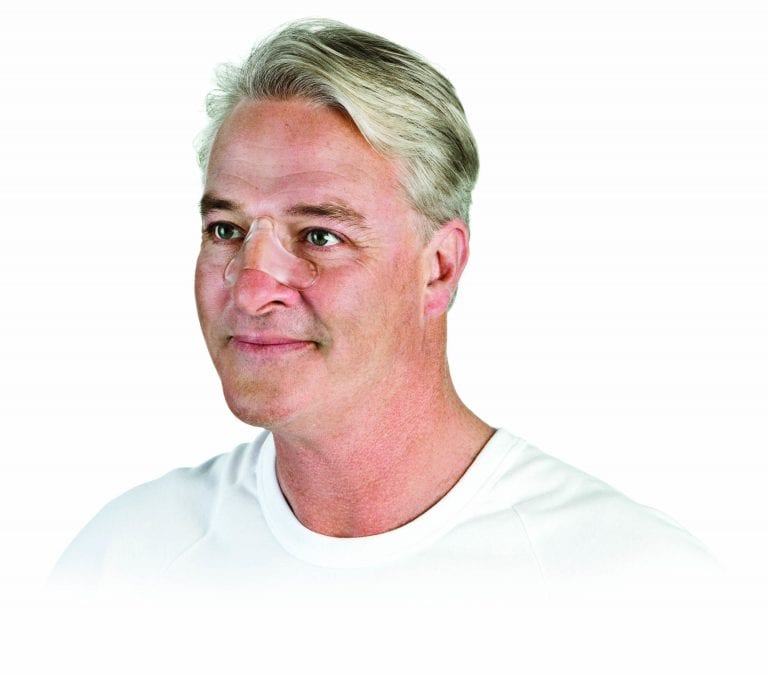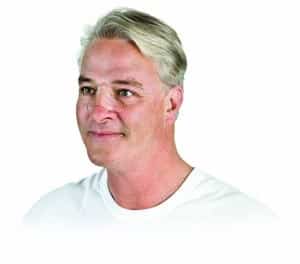 ResMed's Gecko Nasal Pad is a comfortable, soft strip placed across the nasal bridge designed to alleviate mask discomfort by helping to reduce skin irritation and facial sores, minimize mask leak, and improve overall mask comfort. www.resmed.com/us/en/consumer/products/accessories/gecko-nasal-pad.html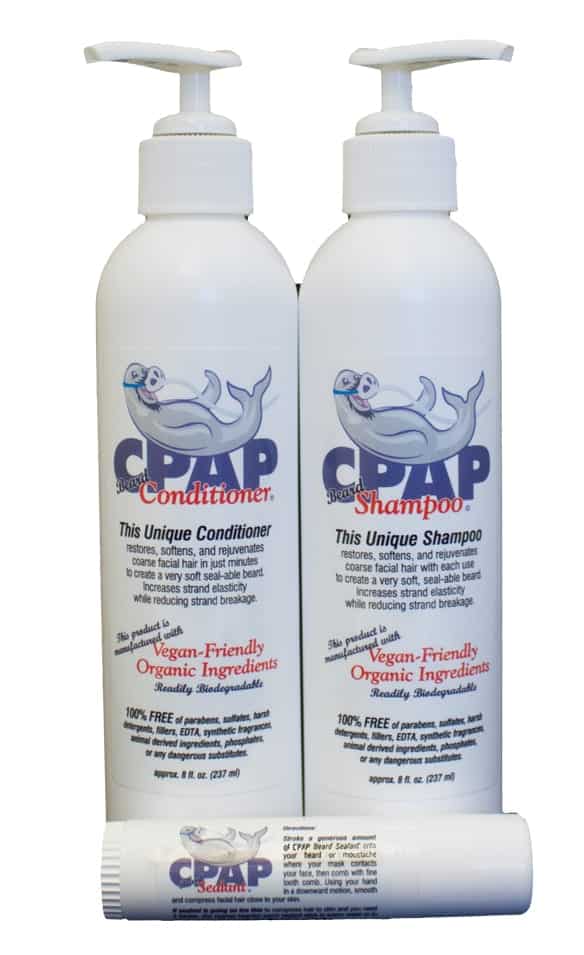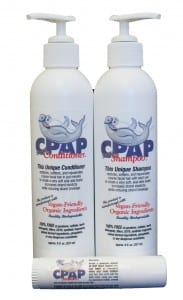 Create the perfect seal for your facial hair with the CPAP Beard & Mustache Sealing System. www.cpapbeardseal.com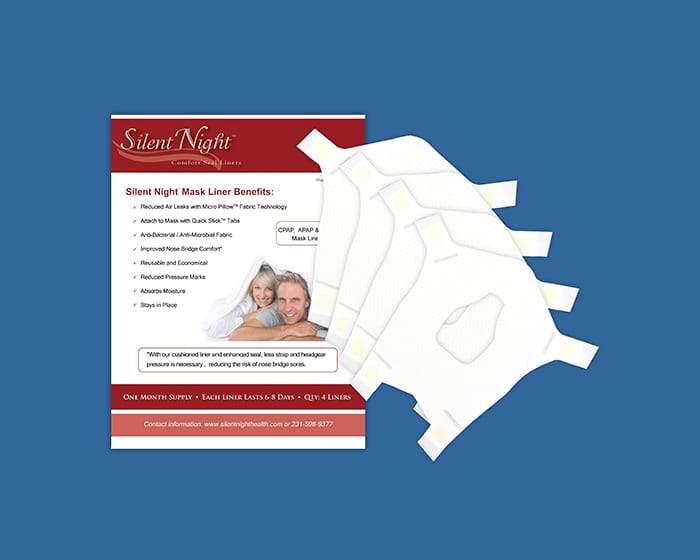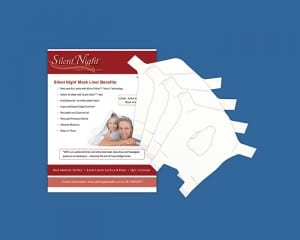 Silent Night mask liners are soft fabric gaskets that attach to the CPAP mask and provide a comfortable barrier between the user and the mask. The antibacterial Micro Pillow fabric is designed to provide superior sealing against air leaks while reducing red pressure marks and skin irritation, and improving nose bridge comfort. www.silentnighthealth.com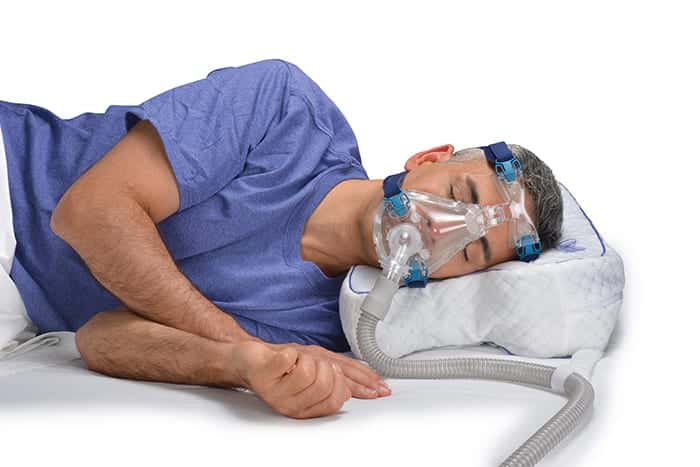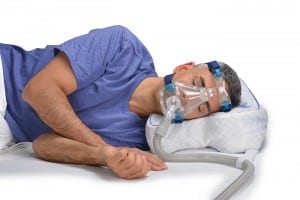 The Contour CPAPMax Pillow 2.0 features ultimate adjustable comfort with two different sides and four different heights. Mask-friendly side cutouts alleviate mask bumps and interference while you sleep on your side, and the hose tether prevents air leakage as you move in the night. www.contourliving.com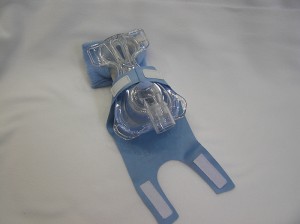 The Pad A Cheek Mask Liners are designed for contact dermatitis but many people buy them for leak prevention. The material is moisture wicking, preventing sweat and oil buildup on the skin, and will help preserve the cushion of the mask. These are washable and will last for 6 months to a year. www.padacheek.com
Challenge 3: Dry Eyes or Dry Mouth
Air leaks can sometimes be at the root of both dry eyes and dry mouth. For example, air blowing directly into the eyes from a CPAP mask leak can result in dry eye. Once leaks have been lessened to a level deemed acceptable by a clinician, there are accessories that can ensure any remaining leak does not make a patient miserable.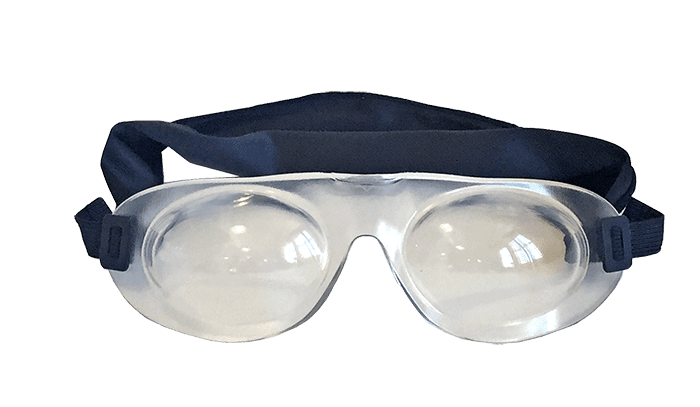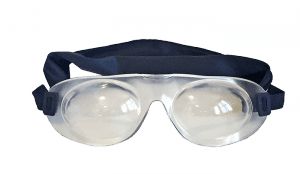 Soft and flexible, these hydrating eyeseals 4.0 are made from medical-grade thermal plastic, so they rest comfortably over your orbital bones, while leaving room to blink freely. Fitted with an adjustable microfiber head wrap, eyeseals 4.0 gently shelter eyes from leaking air and naturally increase relative humidity, hydrating the sensitive eyelid skin. Made in the United States and 100% latex free, eyeseals 4.0 are doctor-recommended and perfect for ensuring a great night of rest. "I consider them an ounce of prevention," says Art Epstein, OD, FAAO, FABCO, FBCLA, DPNAP, director of Clinical Research & the Dry Eye and Ocular Surface Disease Center at Phoenix Eye Care, PLLC. "These EyeEco products create 100% humidity under them, so even if the eye is open, it doesn't matter. Even if air is flowing over the eyes, it doesn't matter." They are available in clear, black, and eight colors. Retail: $60. www.eyeeco.com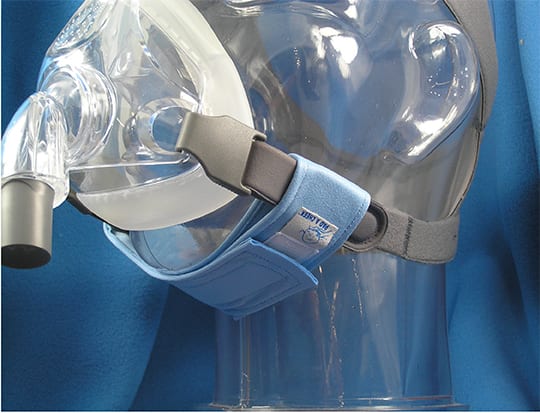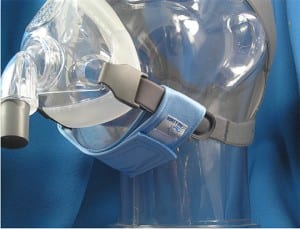 The Pad A Cheek Mask Stabilizer Strap is designed to prevent the mask from riding up the face and causing the cushion to come away from the face near the eyes. It wraps around the lower straps and under the chin. www.padacheek.com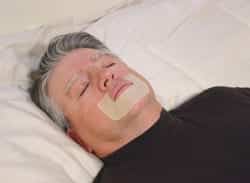 Chin-Up Strips are cleared by FDA (K040491). Indications for use: "Chin-Up Strip supports the chin during sleep, thereby promoting and enhancing nasal breathing by reducing mouth breathing and oral venting…." They improve CPAP compliance by gently limiting mouth breathing and dry mouth discomfort. Patented and die cut from 3M medical grade tape. Available in tan micro-pore rayon or white nonwoven polyester. More than 8 million strips have been shipped to doctors, sleep centers, and daily users worldwide. Tan horseshoe shape preferred by males. Tan boomerang shape preferred by females. White horseshoe shape preferred by males with short beards and females with oily skin. www.chinupstrip.com
Sree Roy is editor of Sleep Review.