Nasal CPAP Mask
Tiara Medical Systems, Lakewood, Ohio, introduces the Advantage Series™ Nasal CPAP Mask with three layers of support for a precise fit and complete seal. A low-profile vented elbow and swivel quietly diffuses air and is unobtrusive. Cushioning bellows expand and compress with patient movement to prevent pressure points and leaks on the nasal bridge. A forehead gel cushion minimizes skin contact for patient comfort, and an easily adjustable forehead support provides two horizontal and vertical positions for an enhanced fit. (800) 582-7458; www.tiaramed.com.
---

Activity Monitors
The Mini Mitter Co, Bend, Ore, introduces Actiware®-PLM, a software program that uses a special algorithm to evaluate foot activity to score period leg movements (PLM). Developed for use with Actiwatch® Activity Monitors, the program provides graphical and tabular displays of the patient's data for rapid, accurate interpretation. Researchers can use the products to screen subjects for PLM in drug trials, and sleep clinicians can use this technology to assess patients with PLM symptoms and track the effectiveness of therapeutic intervention. (800) 685-2999; www.minimitter.com.
---

Data Collection Software Program
The Sandman® Spyder™ from Nellcor Puritan Bennett (Melville) Ltd, Ottawa a business of Tyco Healthcare, is a neurodiagnostic system for the collection and analysis of clinical and/or experimental EEG and EP data. The software program allows users to conduct specialized neurodiagnostic assessments using the same Sandman Digital 32+ amplifier as that used for PSG studies.
The program features computer-assisted analysis of sensory and cognitive evoked potentials, an integrated data/patient management system, photic stimulation, 3-D dynamic topographical EEG and spectral mapping, long-term video monitoring and remote technical support via modem, and 24-hour telephone support. (800) 663-3336; www.sandmansleep.com.
---

Sleep Analysis System
Oxford BioSignals, Oxford, UK, introduces BioSleep 4, the comprehensive sleep analysis system that detects REM sleep from a single channel. The neural network technology analyzes data collected from the upper EOG position, combining eye movement and EEG signals to assess sleep architecture and microarousals. BioSleep 4 shows both REM and NREM activity to a 1-second resolution and provides objective information about the quantity and quality of sleep. +44 (0) 1865 336170; www.oxford-biosignals.com.
---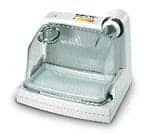 Heated CPAP
Respironics Inc, Murrysville, Pa, introduces its H2™ Heated Humidifier, a stand-alone, adjustable heated humidification system for use with CPAP and bilevel systems. Intended for home use, the humidifier warms and moistens the air delivered by positive airway pressure devices to enhance patient comfort and compliance. Heated humidification can help to prevent nasal dryness, congestion, and discomfort that are sometimes associated with this kind of therapy. (800) 345-6443; www.respironics.com.
---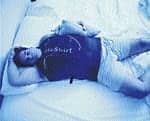 Continuous Ambulatory Monitoring System
The LifeShirt™ System from VivoMetrics Inc, Ventura, Calif, offers a suite of products and services for the continuous collection, analysis, and reporting of ambulatory physiologic data. Designed to provide pharmaceutical/medical researchers and clinicians with comprehensive, real-world physiological data for making better informed research decisions and improving patient care, this noninvasive system can collect data on cardiopulmonary function and other physiological and subjective parameters, and correlate them over time—thereby providing a view of how various physiologic systems interact. (805) 667-2225; www.vivometrics.com.