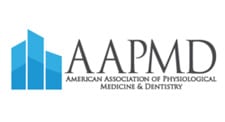 The American Association of Physiological Medicine and Dentistry (AAPMD) is offering free sleep disordered breathing screenings for adults and children in Chicago.
The screenings will be offered from 10:00 a.m. to 2:00 p.m. on March 8, 2013 at Loyola University's Kasbeer Hall. The event will allow participants to learn if they have symptoms for sleep apnea or other sleep disorders. More information on the screenings is available here.
The following day, on March 9, the AAPMD will host a full-day multidisciplinary symposium for physicians, dentists, healthcare practitioners, educators and the public, designed to stimulate awareness and prevention of breathing issues.
Registration information is available on the conference website.