The Quest for Sleep, a feature-length documentary film that follows real individuals whose struggles with sleep threaten to unravel their waking lives, will stream on March 16 at 8 pm ET at thequestforsleep.com. It will simultaneously stream on Facebook, YouTube, and Twitter and be followed by a panel discussion.
"Through the process of creating this film, I've come to understand that for those struggling with chronic sleep issues the experience can feel very lonely, never-ending, and out of control. I hope those who watch will come away with a more comprehensive understanding of sleep, how to sleep better, and realistic options to improve both their sleep and their relationship with sleep," says film director Rachel Mills, in a media kit statement. "The idea for Sleep to be a character in the documentary evolved from interviews with those we followed in the film. They would tell me how frustrated they were with their relationship with sleep and sometimes, during particularly bad nights, they would lie there talking out loud to someone, anyone. So, why couldn't that someone be Sleep—wouldn't it be great if there was a voice of comfort and a guide to knowledge taking the audience through the quest for sleep? By utilizing Sleep as a character, it allowed us to weave into each person's life and weave back out into the science of sleep to ground their experiences and to give answers and hope. Sleep wants to set the record straight; we might struggle with her, but when it comes down to it, she's there to help."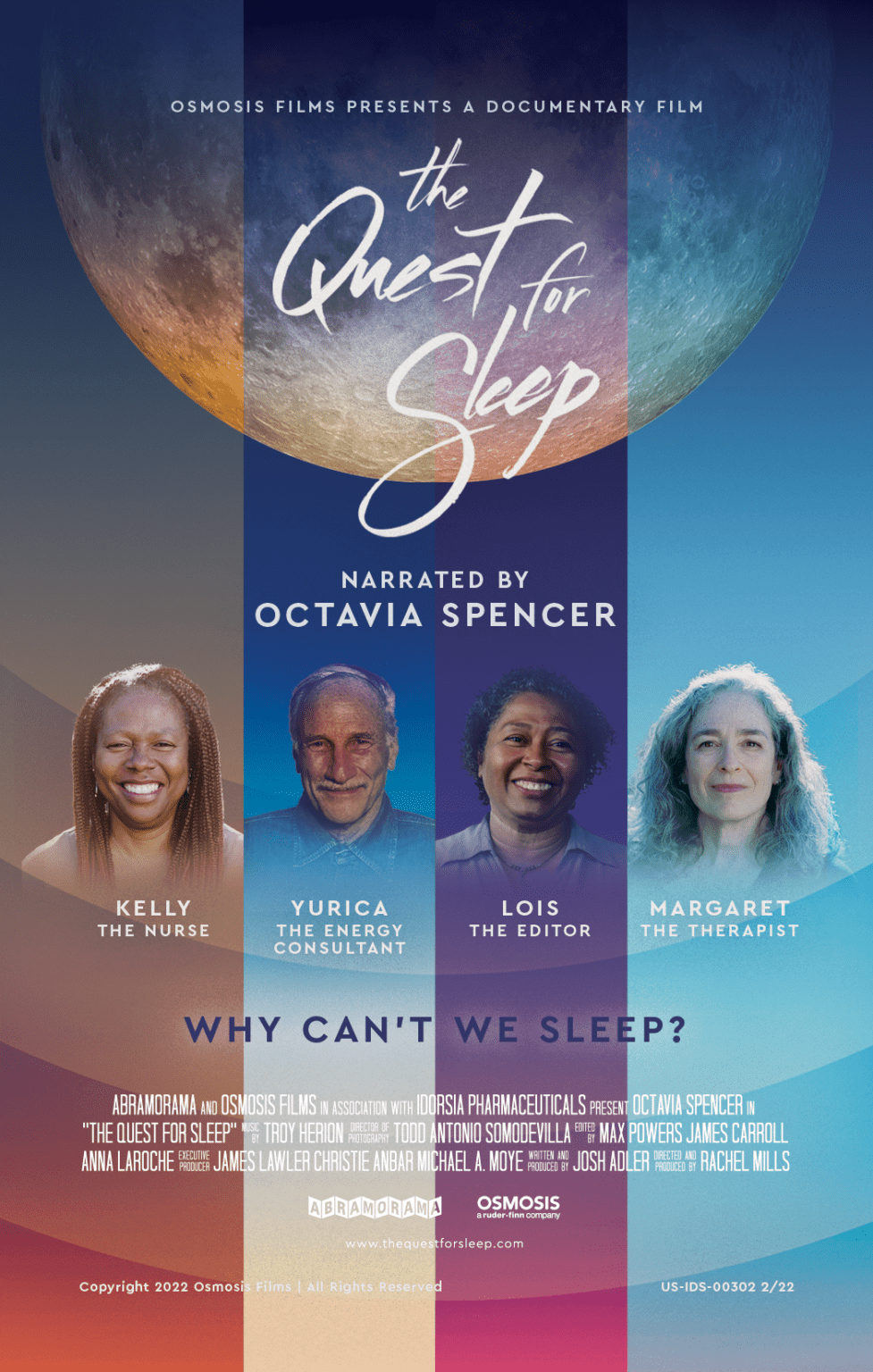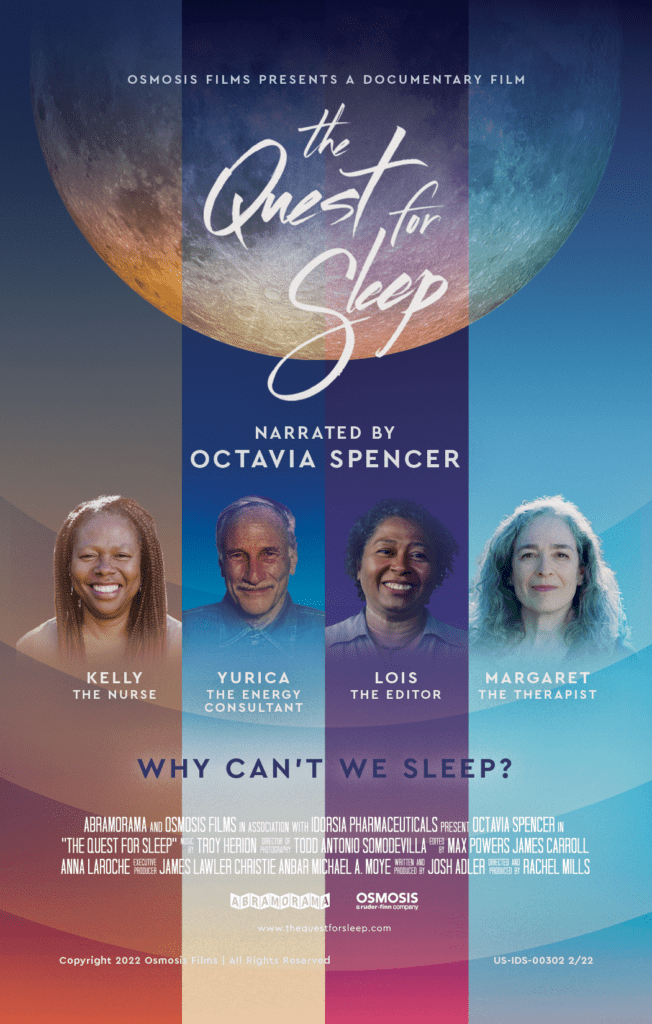 The creative team is a creative studio called Osmosis and biotech startup Idorsia, marketers of QUVIVIQ (daridorexant), a drug for the treatment of adult patients with insomnia.
Through 2D and 3D animation, the film delves into the themes of regular wake-sleep patterns, the causes and risks of insomnia, and the effects on the brain and body of different treatment methods for insomnia. It explains the chemical signaling that triggers a "wakeful brain" at night, the misfiring that causes daytime dysfunction, and why side effects from medications can wreak havoc on circadian rhythms.
Sleep experts distill the complex process of sleep science into visualizations paired with narration. Featured sleep experts include Michael Grandner, PhD, MTR, behavioral sleep medicine specialist; Meeta Singh, MD, psychiatrist and sleep medicine specialist; and Dayna Johnson, PhD, MPH, MSW, MS.