Dement Fan Seeks Postage Stamp Supporters
The influence of William Dement, MD, PhD, may be forever stamped on the minds of people around the world, but Valarie A. Arseneau, CRT, wants to make sure his actual image reaches around the world—on millions of letters. Arseneau is spearheading a movement to convince the US Postal Service (USPS) to use Dement's likeness on a postage stamp. However, USPS policy prohibits any living person from being honored by portrayal on US postage, and in fact requires most stamp icons to have been deceased for 10 years.
Therefore, Arseneau is proposing that supporters of her motion inundate the Washington, DC, USPS office with at least 38,000 signatures on a form professing the significance of Dement's contribution to medicine and of bringing sleep disorders to public attention. Arseneau chose the goal of 38,000 since that is the number of Americans who die in their sleep of a heart attack annually because of untreated obstructive sleep apnea.
Often hailed as the "father of sleep medicine," Dement is renowned for his sleep research, including a part in the 1953 discovery of REM sleep at the University of Chicago. Arseneau, a polysomnographic technician, says she grew up in the same Illinois city where Dement conducted his first research project and says that her father is alive today because Dement's research allowed doctors to diagnose and treat his extremely severe case of sleep apnea.
The USPS Citizen's Stamp Advisory Committee selects stamp subjects that are both interesting and educational; the committee records and responds to as many as 40,000 stamp subject and design recommendation letters annually. Those interested in Arseneau's campaign can access the letter to USPS at [removed]www.geocities.com/crtt_36/dementstamp.pdf[/removed].
---
Recovering Alcoholics Face Lingering Slumber Disturbances
Even after quitting drinking, alcoholics can experience sleep problems, according to recent research published in the August issue of Alcoholism: Clinical and Experimental Research. The study also found that alcoholics experience more difficulty falling asleep than maintaining sleep.A team at the University of Calgary, Alberta, Canada, examined a group of men and women who were recovering alcoholics and were experiencing insomnia. More than 50% of the 63 participants reported having sleep problems before the onset of alcohol dependence. The researchers found that alcoholics with short- and long-term abstinence had similarly disturbed sleep.

The severity of the subjects' insomnia was unrelated to drinking history and modestly correlated with the current level of depressive symptoms. The researchers also noted poor sleep hygiene among the sample.

The subjects were assessed through interviews, daily sleep diaries, questionnaires, and ambulatory sleep monitoring. Alcoholics who had been abstinent for less than 12 months and more than 12 months had their sleep monitored prospectively and were compared.
---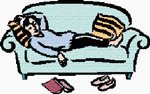 Modafinil Use Places Sprinter's Medals in Jeopardy
The first American to ever win both the 100- and 200-meter sprints at a World Championships is in danger of losing her awards. Tests confirmed that Kelli White was on modafinil during the World Championships in August in Paris, according to The Associated Press. Under regulations set forth by the International Association of Athletics Federations (IAAF), track's governing body, the penalty for the use of stimulants, such as modafinil, is disqualification and a public warning.
White said she had been taking the drug—which she said was prescribed by her doctor—for several months to treat her symptoms of constant fatigue and restlessness at night and because she fell asleep during the day.
"Rather than condemn Ms White, we should be applauding her for dealing with symptoms that make training very difficult," says National Sleep Foundation Executive Director Richard L. Gelula.
The IAAF did not accept White's explanation for testing positive for modafinil, so her case now goes to its member federation, USA Track and Field (USATF), for a hearing. USATF delegates responsibility for the conduct of disciplinary hearings in doping cases to the United States Anti-Doping Agency (USADA). USADA in October removed caffeine and pseudoephedrine from its 2004 list of banned substances for international sports, but added modafinil.
White is not suspended pending her hearing before USADA.
---
Surgery Extends Life Compared to CPAP, Research Shows
Results of a recent cohort study evaluating American veterans with obstructive sleep apnea (OSA) suggest that uvulopalatopharyngoplasty (UPPP) provides greater long-term survival than application of continuous positive airway pressure (CPAP). However, the researchers stress that since prescribing CPAP does not guarantee compliance, the data does not indicate that the surgery, the most common one used for OSA, should be first-line treatment for the disease. Instead, it should be seriously considered in patients who are known not to use CPAP consistently, the researchers concluded.The study examined all sleep apnea patients treated with CPAP or UPPP at a Seattle Veterans Affairs medical facility in fiscal years 1998-2001. Surgery patients made up approximately 10% of the cohort. A greater proportion of CPAP patients died during the study period, and UPPP patients survived almost 22 days longer, on average, than CPAP patients.

After adjusting for known confounders of mortality, UPPP patients still had 32% greater odds of remaining alive during the study period compared to CPAP patients. Age, sex, and comorbidity all significantly impacted survival.

The findings of the study were presented in September at the American Academy of Otolaryngology-Head and Neck Surgery Foundation's annual meeting in Orlando, Fla.