A recent symposium on comorbid insomnia and sleep apnea presented at the 23rd Congress of the European Sleep Research Society discussed prevalence, treatments, and other clinical implications of what one speaker described as the single most common disorder presenting to sleep centers throughout the world.
By Alexander Sweetman, BPsyc (Hons)
The area of comorbid insomnia and sleep apnea (COMISA; or "complex insomnia" as described in an earlier publication in 20011) has received a steadily increasing amount of research attention in the past 15 years. In September 2016, a stimulating symposium on the subject took place at the 23rd Congress of the European Sleep Research Society (ESRS) in Bologna, Italy.
Insomnia—characterized by difficulties initiating or remaining asleep throughout the night—and sleep apnea—characterized by complete or partial reduction in breathing during sleep—are the two most common sleep disorders, and each is associated with great impairment to daytime functioning and quality of life. Did you know these two debilitating conditions also frequently co-occur within the same patient?
COMISA is now gaining recognition as a highly prevalent condition, with a recent study finding that 30% to 70% of insomnia patients also suffer from sleep apnea and 40% to 60% of sleep apnea patients report significant insomnia symptoms. The same study found that the impairments to daytime functioning, quality of life, and overall sleep quality experienced by patients suffering from COMISA are greater than those experienced by patients with either insomnia or sleep apnea alone.2 Therefore, developing an understanding of the unique mechanisms operating within COMISA, and finding effective approaches to its treatment, are essential hurdles that the field of sleep medicine must jump. The issue has stimulated the collaboration and ongoing discussion between researchers and clinicians specializing in the diagnosis and treatment of both insomnia and sleep apnea disorders.
The ESRS symposium began with Christian Guilleminault, MD, PhD, (a professor at Stanford University in California and commonly considered the forefather of research in the COMISA field) who presented "The early recognition of co-morbid insomnia and obstructive sleep apnea." Guilleminault spoke of his research history into central/mixed sleep apnea, narcolepsy, and insomnia, and the discovery of co-occurring insomnia and central sleep apnea, which led to the seminal paper published in Science in 1973.3 Guilleminault continues to play an instrumental role in the COMISA field, with several publications examining characteristics and treatment approaches in the COMISA population, including studies investigating cognitive and behavioral therapy for insomnia (CBT-I), and surgical procedures targeting the sleep apnea in COMISA patients.
Following Guilleminault's early discovery of co-occurring insomnia and sleep apnea, the field remained relatively dormant for several decades. However, in 2001, research interest in the COMISA population was reignited by Barry Krakow, MD, and his group, who published an important and highly cited article examining the prevalence of co-occurring insomnia in 231 patients with diagnoses of sleep-disordered breathing.1 It was found that 50% of these patients had clinically meaningful insomnia complaints, which were associated with increased sleep-onset latency and decreased total sleep time. Krakow (of Maimonides Sleep Arts and Sciences, and Sleep & Human Health Institute, Albuquerque, NM), the second symposium speaker, has actively continued treating patients with comorbid insomnia and sleep apnea and published a range of insightful and well-timed research papers documenting the prevalence, characteristics, and treatment approaches in various subgroups of the COMISA population. Krakow's presentation ("Positive airway pressure to treat co-morbid insomnia and sleep-disordered breathing: A rationale for advanced auto-adjusting dual pressure technology") provided an overview of evidence suggesting that the insomnia experienced by many COMISA patients is frequently related to respiratory events throughout the night, and it can be effectively treated and improved with auto-adjusting dual-level positive airway pressure (PAP) devices.

Krakow introduced several of his previous publications, which support the theory that many COMISA patients experience insomnia as a secondary manifestation of their underlying sleep apnea. For example, in a paper published in 2012, Krakow and his team used an innovative methodology to examine physiological causes of nocturnal awakenings in 20 patients with chronic insomnia and found that 90% of awakenings were preceded by respiratory events.4 Such patients presenting to sleep clinics with histories of chronic insomnia, who are later found to also suffer from underlying sleep apnea, have been conceptualized as "complex insomnia" patients. "Clinically, it could be reasonably argued that the diagnosis of comorbid insomnia and sleep apnea is actually the single most common disorder presenting to sleep medical centers throughout the world, despite the conventional wisdom to separate the two conditions," Krakow said in a Sleep Review interview about the symposium.
In the symposium, Krakow also spoke about ongoing research examining the treatment of complex insomnia patients who suffer from comorbid sleep apnea and sleep-onset insomnia, with previously mentioned auto-adjusting PAP devices. It is thought that such dual-pressure machines overcome the side effect of expiratory pressure intolerance, commonly reported by comorbid patients, to allow them to more readily adapt and adhere to PAP devices, and experience improvements in both disorders.
Third presenter Erla Björnsdóttir, PhD, (of the University of Iceland, Reykjavic) summarized her pioneering PhD work, which followed a large group of sleep apnea patients during their first 2 years of PAP use (the presentation was entitled: "Insomnia phenotypes response to obstructive sleep apnea treatment in co-morbid insomnia/OSA"). The primary aims of these studies were to document the prevalence of insomnia subtypes (initial insomnia, middle insomnia, and late insomnia) before beginning PAP and to investigate changes in the proportion of patients with these three insomnia subtypes following 2 years of PAP therapy.
Björnsdóttir found that symptoms of middle insomnia (defined as waking a lot throughout the night) were most prevalent among sleep apnea patients before beginning PAP and were more likely to improve during treatment, compared to symptoms of initial or late insomnia. Initial and late insomnia symptoms were also associated with decreased PAP adherence. It was concluded that symptoms of comorbid middle insomnia are commonly a symptom of the sleep apnea, whereas initial and late insomnia are more independent of the sleep apnea and may require targeted insomnia treatments, such as CBT-I.5 Björnsdóttir also provided an overview of her future research, which builds upon these findings and will examine the effectiveness of CBT-I in treating initial, middle, and late insomnia phenotypes before beginning PAP therapy.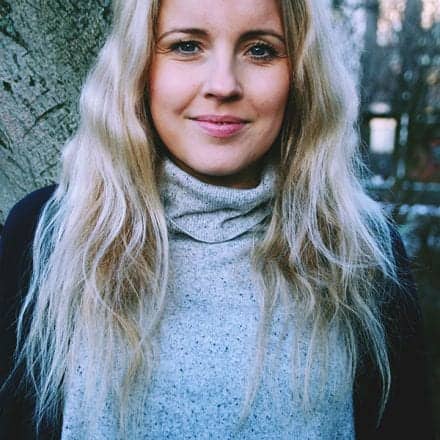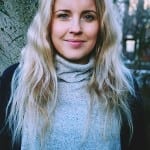 "The comorbidity of insomnia and sleep apnea is highly prevalent and conducting research in this field has taught me a lot about these two disorders. Insomnia is not a homogeneous disorder and I believe that learning more about the different manifestations of insomnia (which we see so clearly among sleep apnea patients) can lead to improved treatment for those who suffer from these sleep disorders," Björnsdóttir tells Sleep Review. "I am excited to continue doing research in this field and to see how we can implement our knowledge into the clinical world. It was a great honor for me to take part in this symposium along with these great scientists who I highly respect."
Leon Lack, PhD, (a professor at Flinders University of South Australia, Adelaide) chaired the symposium and provided the fourth and final presentation ("The effectiveness of cognitive behavioural therapy for insomnia with co-morbid obstructive sleep apnea"). Lack has an extensive clinical and research history in the area of insomnia disorders, human sleep, circadian rhythms, and overlapping insomnia/sleep apnea. Lack and his team have spent a considerable number of years treating sleep disorder clinic patients who hold diagnoses of co-occurring insomnia and sleep apnea with a combination of CBT-I and PAP therapy. Lack has also presented previous abstracts at the annual SLEEP conference (in 2006, 2009, and 20116), comparing the effectiveness of CBT-I among patients with insomnia-alone and with comorbid insomnia and sleep apnea.
During his presentation, Lack provided an overview of data from an ongoing randomized controlled trial examining the effectiveness of CBT-I (compared to a waitlist control condition) in COMISA patients, who later went on to receive PAP therapy. It is thought that symptoms of comorbid insomnia commonly reduce acceptance and use of PAP therapy, thereby leaving each disorder untreated. However, he explained that treating the insomnia with CBT-I may reduce this barrier to PAP acceptance and lead to increased subsequent PAP acceptance and use. Lack presented interim data from this larger study, which indicates that CBT-I effectively treats insomnia symptoms when comorbid moderate to severe sleep apnea is present, and even when the sleep apnea is the dominant presenting complaint of the patient.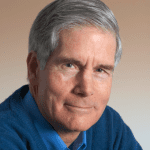 The coming years are expected to be a productive time for researchers and clinicians interested in the area of comorbid insomnia and sleep apnea. Publication of ongoing research studies, including those alluded to at this symposium, is expected to provide clinicians with improved tools and strategies to diagnose and determine more specific presentations of COMISA and determine which treatments or treatment approaches are most effective for different COMISA subtypes. Research in the COMISA field could significantly impact clinical practice by pointing toward a need for additional diagnostic and treatment facilities for insomnia in sleep clinics around the world.
Alexander Sweetman, BPsyc (Hons), is pursuing his PhD at Flinders University of South Australia. His studies focus on understanding different treatment approaches for patients with comorbid insomnia and sleep apnea. He found the COMISA symposium at the European Sleep Research Society meeting to be an excellent opportunity to hear firsthand some of the research that has been conducted in this field in America and Europe.
References
1. Krakow B, Melendrez D, Ferreira E, et al. Prevalence of insomnia symptoms in patients with sleep-disordered breathing. Chest. 2001;120(6):1923-9.
2. Sweetman A, Lack LC, Catcheside PG, et al. Developing a successful treatment for co-morbid insomnia and sleep apnoea. Sleep Med Rev. 2016 May 6; doi: 10.1016/j.smrv.2016.04.004. [E pub ahead of print]
3. Guilleminault C, Eldridge FL, Dement WC. Insomnia with sleep apnea: a new syndrome. Science. 1973;181(4102):856-8.
4. Krakow B, Romero E, Ulibarri V. Prospective assessment of nocturnal awakenings in a case series of treatment-seeking chronic insomnia patients: a pilot study of subjective and objective causes. Sleep. 2012;35(12):1685-92.
5. Björnsdóttir E, Janson C, Sigurdsson JF, et al. Symptoms of insomnia among OSA patients before and after 2 years of PAP treatment. Sleep. 2013;36(12):1901-9.
6. Lack LC, Hunter M, Gradisar M, Harris JK. Is the treatment of insomnia impaired when OSA is also present? Sleep (Abstract suppl). 2011;34:A174.