Competency-based training programs offer sleep centers an effective way to strengthen their technicians' knowledge of sleep technology.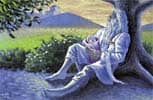 Sleep medicine as a clinical specialty has been growing since the late 1970s and continues to mature. In a 2001 Frost and Sullivan report, market researchers predict that demand for sleep diagnostic and therapy services will continue to increase at double-digit rates through 2007.1 As the demand for these services increases, so does the demand for qualified polysomnographic (PSG) technologists.
In a decade where there is a growing shortage of all health care delivery professionals, the availability of PSG technologists is even more challenging. Unlike professions such as nursing, respiratory therapy, physical therapy, and electroneurodiagnostics, only a handful of educational programs for PSG technology are available in the United States. Programs that are college-based, combining an education that includes theory as well as practical experience, are even harder to find. Therefore, many PSG technologists must gain their experience and education through on-the-job training. Compounding the challenge of providing education to those who choose to pursue the PSG profession is the lack of standardized texts and training materials. Sleep centers providing on-the-job training range from those that simply train technologists to correctly hook up (placement of appropriate biosensors) a patient to those that provide training and theory for analysis and therapy application. Predictably, the thoroughness and effectiveness of this type of training are quite diverse and frequently leave the technologist unprepared for successfully completing a registry examination or being able to adapt their skills to new sleep center settings.
The good news is that the future for preparing PSG professionals is bright. This year the Association of Polysomnographic Technologists (APT), along with the Commission on Accreditation of Allied Health Education Programs (CAAHEP), has developed and approved the Standards and Guidelines for the Polysomnographic Technology Profession.2 These standards provide an outline for a required curriculum and program design that in turn give the APT and CAAHEP a means to accredit developing or existing college-based programs that provide the required academic training for technologists entering the field of polysomnography. The standards will also ensure that those successfully completing the program will be prepared to take on new and existing sleep medicine job opportunities. The bad news is that it takes time to build these formal education programs and to move potential personnel through the program. And so, it continues to be necessary for sleep centers to provide on-the-job training to develop their technical staff. How then do we ensure our technical staff is qualified to provide an acceptable level of patient care, analysis skills, and behavioral attributes to support the sleep center's mission?
One answer is to develop on-the-job training programs that use competency-based training (CBT). CBT is widely used in many clinical and vocational education settings. The definition of "competency" as stated in the July 1996 issue of Training magazine is "A cluster of related-knowledge, skills, and attitudes that affects a major part of one's job (a role or responsibility), that correlates with performance on the job, that can be measured against well-accepted standards, and that can be improved via training and development."3 The foundation of CBT is simply the identification of the essential functions that trainees must understand and demonstrate to perform their job. In turn, a well-written job description that summarizes each essential function of that job can be used as a periodic measurement tool for any CBT program. To best describe how CBT can be applied to polysomnographic technical training, let us start by defining the expectations of a PSG Technologist Trainee.
Elements of PSG Technical Training
The APT Web site (www.aptweb.org/pdf/jobdescriptions.pdf) provides three excellent examples of job descriptions for PSG technical personnel ranging from a trainee to a technologist. The cumulative requirements and responsibilities described in these examples can be used to create three different levels of CBT, not only for training new staff but also for validating knowledge, skills, and abilities of experienced technicians and technologists. Using the Polysomnographic Trainee job description as a reference, we see that the essential functions of this position are divided into four categories: 1) Gather and Analyze Patient Information, 2) Testing Preparation Procedures, 3) Polysomnographic Procedures, and 4) Service Management and Professional Issues. Within each category are lists of specific functions expected of everyone filling this position. These include, but are not limited to, such tasks as explaining the procedure to the patient, preparing and calibrating equipment required for testing, applying sensors to accepted published standards, following procedural protocols (MSLT, PAP, and parasomnia studies), documenting routine observations and clinical events, participating in equipment care and maintenance, complying with infection control and safety issues, and maintaining CPR certifications. Once the competencies to be achieved have been identified, these can be used to design the CBT program.
Essential Elements of CBT
The essential elements of any CBT as described in "The Competency-Based Approach to Training"4 must include the following for both the trainees and the trainers:
Competencies to be achieved must be clearly identified, verified, and made public in advance.
Criteria to be used in assessing achievement are explicitly stated and made public in advance.
Instructional program provides for the development of and evaluation of each competency.
Assessment of competency takes the participant's knowledge and attitudes into account but requires actual performance of the competency as the primary source of evidence.
As previously stated, a well thought out job description can provide the basis for clearly identifying and publicizing the criteria by which the trainee will be assessed during the training period. A copy of the job description should be provided to the trainee as part of their training materials for reference. In addition to providing a listing of each competency required, the program must describe in advance how each competency will be assessed and what criteria will be required for achieving success.
During the training period, the trainer should always be prepared to offer a step-by-step approach to the competency being developed and to continually assess the trainee's comprehension and compliance with those expected competencies. Everyone learns at a different rate, and, depending on their individual focus, some trainees may readily retain certain bits of information more strongly than others. To ensure all trainees are moving forward with the same total knowledge, the trainer must continually ascertain that the trainee is retaining and applying the required information appropriately.
When assessing a competency required of a trainee, it is important that the trainer assess the knowledge (theory) and attitudes (abilities) related to that competency. For example, when evaluating a trainee's ability to properly apply EEG sensors for a sleep recording session, it is equally important for that trainee to demonstrate their comprehension of the accepted published standards defined by the International 10 to 20 system (measuring for sensor placement) and basic electrophysiology (theory of impedance, cell physiology, and electrodes as transducers).
Identifying Learning Outcomes
After the essential functions of the job have been translated into competencies, the CBT program designer(s) must identify the learning outcomes of the program. Each competency can be further divided into components that, when combined, provide the building blocks for the achievement of that competency. These components consist of the following:
Procedural knowledge—includes concepts, rules, and procedural sequences.
Declarative knowledge—reading and reiteration of facts.
Strategic knowledge—solving problems with knowledge gained.
Motor skills—efficiencies, comfort, and effectiveness.
Attitudes or abilities—observable behaviors such as communication and listening skills.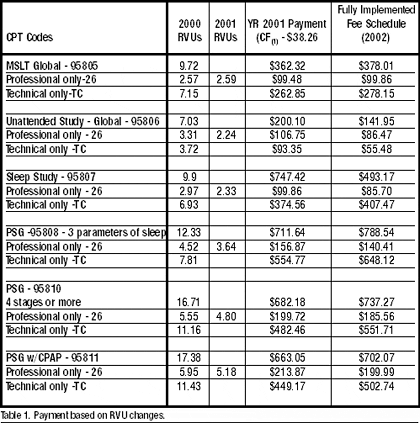 The Assessment Process
An essential component to CBT is the assessment process, which includes both the method by which each competency will be assessed and the tool used to document that assessment. The table above is an example of how a charting tool may be developed for each competency using the learning objectives described in the previous section.
Additionally, the APT Web site is again a good source for four sample charting tools listing specific competencies related to capnography, oxygen titration, PAP titration, and pulse oximetry. A charting tool using this same methodology may be developed for other aspects of care described in the trainee's required competencies. In any case, the most important factor is that the assessment tools to be used in CBT provide both the trainer and the trainee with a document that can be used as a basis to assure the understanding of a competency or identify where further training is needed.
Important Considerations in Developing a CBT Program
To institute and administer a successful, reproducible, and credible training program, it is essential that the following issues be a part of the program preparation.4
Initial training and follow-up assistance must be provided for trainers. The data presented must be congruent with accepted standards, and the trainers must communicate frequently to ensure standardization in training materials and base of knowledge.
The process to identify the competencies must be effective.
The course must include CBT materials and training approaches such as learning guides, checklists, and coaching by trainers.
Characteristics and Advantages to CBT
Important characteristics of CBT4 include the following:
Competencies are carefully selected from the job's essential functions.
Supporting theory is integrated with skill practice.
Required learning must be achievable given sufficient time and appropriate training materials.
Learning can be self-paced while still meeting total program time expectations.
Training approaches must be flexible.
Detailed training materials are keyed to the competencies to be achieved and to support acquisition of knowledge and skills (reading materials, lectures, and interactive CDs).
One of the biggest advantages to CBT may be to the employers themselves. Since the majority of training today for PSG technologists does occur on the job, employers often lack the documentation needed to provide validation of their staff's professional competencies. Sleep centers that require state health department credentialing and those undergoing accreditation site visits by such agencies as the American Academy of Sleep Medicine or the Joint Commission on Accreditation of Healthcare Organizations are often required to present documentation demonstrating continuing education efforts and skill assessments of their clinical staff. Documentation collected during CBT is an excellent means of meeting these requirements. Additionally, this same documentation can serve as a career planning and/or counseling tool for the supervisor coaching the employee.
Other advantages include the following:
Participants achieve competencies required in the performance of their job.
Satisfactory completion of training is based on achievement of all specified competencies providing the basis for consistency in practices within the center.
Training tends to be more individualized making it possible for all types of learners to succeed.
Participant's knowledge and skills are assessed as they enter the program; those with satisfactory knowledge and skills may bypass competencies already achieved.
Participants build confidence as they succeed in mastering specific competencies, which can lead to greater employee satisfaction and better patient care.
Participants receive a transcript or list of the competencies they have achieved.
Trainer is more likely to be a facilitator of learning versus a provider of information.
Conclusion
In summary, a well-developed competency-based training program that is implemented with consistency, supports essential job skill development, and provides well-documented skill and knowledge assessments provides more than just a training tool. When continually updated with new industry standards and/or research, CBT also serves as a valuable tool for providing and documenting continuing education efforts with all of your staff. Trainers, while coming together to maintain standardization in their CBT training efforts and the information they convey to trainees, will recognize the most effective methods of training and become stronger in their knowledge of sleep technology. All of these factors contribute to the strengthening of your organization's technical staff and quality of care.
Constance Boker, RPSGT, MBA, is vice president of clinical operations for Sleepwell Laboratories Inc, Encino, Calif.
References
1. Frost & Sullivan (October 11, 2001). US Sleep Apnea Diagnostic and Therapeutic Market (Report No. A071-56). New York. Available at: http://www.frost.com. Accessed July 8, 2005.
2. Standards and Guidelines for the Accreditation of Educational Programs in Polysomnographic Technology (PDF). Available at: http://www.aptweb.org. Accessed July 8, 2005.
3. What is competency-based training? Available at: http://www.nps.gov/training/uc/whcbt.htm. Accessed July 8, 2005.
4. Sullivan R. (September 1995). The competency-based approach to training (JHPIEGO Strategy Paper). Baltimore: Johns Hopkins University. Available at: http://www.reproline.jhu.edu/english/6read/6training/ cbt/cbt.htm. Accessed July 8, 2005.