Sleep Review recently talked with the leadership behind the organizations offering three of the key sleep technician credentials in the field. Cindy Altman, BA, RPSGT, R. EEG/EP T, president of the Board of Registered Polysomnographic Technologists (BRPT); Lori Tinkler, MBA, chief operating officer and associate executive director of the National Board for Respiratory Care (NBRC); and Nathaniel Watson, MD, president of the American Board of Sleep Medicine (ABSM), discuss the genesis of their organizations' credential examinations, how examinees are faring, and what the future holds for their credentials.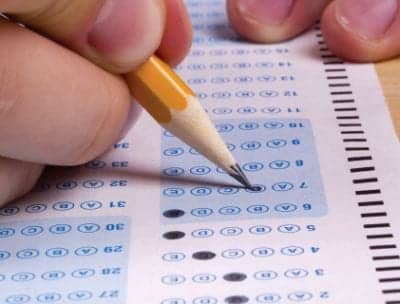 Sleep Review: How has your organization's credential grown to meet the need of today's sleep technologists and the patients they serve?
Altman: Some quick background: For more than 30 years, the BRPT has been providing the RPSGT credential, and in March 2010, the BRPT launched the CPSGT exam to test the knowledge and skills of an individual new to the sleep field. The BRPT's credentialing program has grown from eight technologists certified by the first RPSGT exam administered in 1979 to more than 17,800 Registered Polysomnographic Technologists credentialed worldwide. The RPSGT credential is accredited by the National Commission for Certifying Agencies (NCCA). It is BRPT's most recognized credential. We use a Job Task Analysis (JTA) to help us determine the direction of the exam based on what credentialed techs are actually doing in their jobs—a testing best practice. Our last JTA was in 2009. With all the changes in sleep, it is time for another, and we are gearing up for a JTA this year. BRPT also offers some free continuing education for our credentialed techs to help with not only recertification requirements, but also patient care by advancing a tech's knowledge.
The CPSGT was created with the encouragement and support of the American Academy of Sleep Medicine (AASM) and the American Association of Sleep Technologists (AAST), with the purpose of enhancing the level of professionalism at the very lowest entry into the field. The CPSGT is time-limited and valid for 3 years, within which time a certificate holder must earn the RPSGT credential, or the CPSGT expires. The first exam, which was administered on demand, was given in March 2010.
Tinkler: The American Association for Respiratory Care (AARC) requested that NBRC determine the desirability and feasibility of developing a specialty examination for respiratory therapists performing sleep disorders testing and therapeutic intervention. After following a long-established, five-step process to determine if a new specialty examination for respiratory therapists in this area was warranted and feasible, we discovered that the answer was overwhelmingly yes. The Specialty Examination for Respiratory Therapists Performing Sleep Disorders Testing and Therapeutic Intervention was launched in 2008 and designed specifically for respiratory therapists who hold an NBRC respiratory care credential and also have experience or education in the field of sleep medicine. Because the candidates have already demonstrated basic and/or advanced knowledge of respiratory therapy concepts by earning either the CRT or RRT credential first, the exam focuses solely on tasks and knowledge specific to this specialty area of practice.
The examination is administered by computer, 6 days a week, at more than 180 testing locations across the country. The examination also can be administered overseas, if necessary.
Watson: The Sleep Technologist Certification Examination was created because the ABSM had a desire to align the educational offerings of CAAHEP-accredited sleep technologist training programs with the material that's tested, and have those two things dovetail with the real world job description of a sleep technologist. We're trying to marry these three things: the technologist's job, the sleep technologist's education that is currently being offered to train these individuals to perform the job, and to have the test be on material that's consistent with those two entities.
We're astutely interested in making sure that our test is consistent with the job that the technologists do and with the training that they get. For a technologist who is interested in getting a credential that is just representative of those aspects of their career, then our credential would be the one for them. We're not interested in testing things that are outside the scope of work of a technologist. We don't have expectations for technologists to understand aspects of sleep medicine that are outside the scope of their job.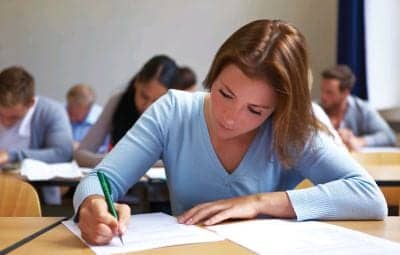 Sleep Review: Who is taking the examination for your organization's credential? Have the numbers of examinees been above or below expectations?
Altman: For the RPSGT exam, our numbers are solid and above expectations—70% use the experience pathways for exam eligibility.
Focusing on the CPSGT exam, we are seeing a slow but steady growth. It is not a requirement for the RPSGT. Rather it's for individuals who are very new to the field and who need a credential—especially in some states—to show they have the knowledge to do their job under the supervision of a technologist. It is a mechanism to get people into the field, with the hope that they will move on to the RPSGT and a long-term commitment to the profession.
At this point, the exam is 2 years old, and 475 people have passed the exam and gained the credential. The first year, we had about 200 people take the exam, and the following year about 300. When it was created, the expectation was that there could be 600 people the first year. However, it was about 150 who took the first exam when it was given. So the numbers [have not been high], compared to what was originally envisioned; but the numbers have been steady and there has been slow progression. For example, last quarter, we had 90 people, and prior to that we'd had anywhere from 50 to 70 people taking that exam.
CPSGT holders are required to have 10 continuing education units per year in order to maintain their credential [during the 3 years it is valid]. At the end of 2011, nearly 70% of the 474 people who earned the CPSGT credential since the exam was launched either have earned their RPSGT credential or are doing the continuing education work required to keep their CPSGT credential current. And CPSGTs are geographically diverse with representation in 43 states.
Tinkler: The credential is available to respiratory therapists (either CRTs or RRTs) who completed a sleep add-on track from an accredited respiratory therapy education program, therapists who hold the CRT credential and have at least 6 months of full-time clinical experience in a sleep diagnostics and treatment setting, and therapists who hold the RRT credential and have at least 3 months of full-time clinical experience in a sleep diagnostics and treatment setting. The clinical experience must be under medical supervision and consist of at least 21 hours per week in a calendar year.
Since its inception in 2008, 195 practitioners have been awarded either the CRT-SDS or RRT-SDS credential. To date, 53 CRT-SDS and 142 RRT-SDS credentials have been awarded. In 2011, 35 first-time candidates attempted the examination with 34 of them passing (97.1%). There were three repeat candidates who attempted the exam, and two of them passed (66.7%).
The number of examinations attempted has been below our expectations. However, we were recently granted accreditation of our examination program by the NCCA, as well as examination equivalency for sleep lab accreditation by the AASM. We hope that these things will encourage those unsure practitioners to try to earn the credential.
Watson: The inaugural examination was offered in November 2011. We had an 84% pass rate. As of March 20, 2012, we had more than 3,600 sleep technologists who have applied for grandfathering into the ABSM RST credential, and we have about another 1,000 sleep technologists who will gain the RST credential by the end of the grandfather period. The RST exam is going to be offered again in August 2012.
I'm not sure that we really had any expectations going in. We were focused on creating a fair exam that passed technologists who understand the scope of their work and that will be effective in working in sleep centers. So as long as we are achieving that goal, which we are, we're content. We don't really have any expectations about how many people are going to take it at this point.
We've offered only one examination [to date]. We anticipate growth to occur, simply because we'll be moving to an online examination with the test partner Criterion, so it'll be easier to access the test.
Sleep Review: Any updates or changes on the horizon for the examinations?
Altman: The BRPT recently changed and reworded eligibility pathways for the exams. Over the last few years, the American Sleep and Breathing Academy, Sleep Multimedia, the Atlanta School of Sleep Medicine, and Sleep Health Management Resources have all been developing online and on-site programs. The BRPT was asked if they could be used to meet exam eligibility along with A-STEP.
BRPT recently announced a new recognition program for alternative education programs that we review and approve. For the newly revised RPSGT exam eligibility criteria, nothing has really changed. What we've done is taken the word A-STEP out and used the word STAR (Sleep Technology Approved Resource) instead. Now A-STEP is obviously a STAR-approved resource, but so are others.
And then with the CPSGT exam eligibility revisions—again, remember this credential is only 2 years old—we responded to requests from educators and individuals who provide education outside of A-STEP to look at other pathways for CPSGT. If you look at the CPSGT exam eligibility requirements as they existed before April 1, A-STEP was the only pathway. So we opened up the CPSGT pathways to include students or individuals who graduate from CAAHEP or CoARC accredited programs. Our initial expectation was that an individual graduating from a CAAHEP or CoARC education program in polysomnography would want to take the RPSGT exam, but we've gotten feedback from instructors that there are students who would like to get the CPSGT credential, work for awhile, and then take the RPSGT exam. So we opened that option to individuals interested in CPSGT.
BRPT actually tracks outcomes based on pathways, so we know exactly what the outcomes are for individuals who go through the A-STEP program and take the RPSGT exam. We also track all the other alternative providers (lumped together), and we know how well the candidates do when they use these other alternative education programs (defined as education that is not CAAHEP or CoARC accredited). There is a 61% to 63% pass rate with the alternative education programs that are not part of A-STEP, versus 53% to 58% with A-STEP specifically. We know these programs have outcomes that may be a little bit better, but not a lot different, from A-STEP, so there was no real reason that we should restrict CPSGT eligibility to only A-STEP.
We're also starting the process to get the CPSGT credential NCCA accredited.
Tinkler: There are no upcoming changes to the CRT-SDS and RRT-SDS credentials at this time.
Watson: We're excited because we are going to be moving it to a Web-based examination that will be offered at locations of test partner Criterion. Our first exam, offered in November 2011, was administered at the AASM offices in Darien, Ill. And now subsequent examinations will be online at Criterion testing centers. And those are spread throughout the country. Additionally, we will be applying for the RST to be accredited this year [by the NCCA]. And we are developing an examination for entry level technologists that will be launched sometime possibly later this year, but more likely in 2013.
We are constantly going to be reviewing our questions in order to make sure that they are fair and that they are adequately representing the educational opportunities and job description of a technologist. So we are using some sophisticated statistics to remove questions that are problematic, improve questions that can be improved, and help us write new questions. So exam development is going to be a constant work in progress to improve it and make it better.