Try before you buy, negotiate pricing, consider new technologies, and keep patient comfort in mind.
By Lindsey Nolen
1. Try Before You Buy.
Most disposable sensor manufacturers offer free trials, which are a great way to determine whether ease of use and signal strength of their products will meet your sleep lab's needs.
"We always test new sensors with staff before purchasing," says Marietta B. Bibbs, BA, RPSGT, CCSH, FAAST, system manager and clinical research coordinator at BayCare Health System.
"We look for sturdiness and ability to get good clean signals but also competitive pricing is important."
Deborah Bland, BA, RPSGT, RRT-NPS, CCSH, children's sleep center supervisor at Texas Children's Hospital-Medical Center, plans to look at RIP/effort belt systems soon and will access samples, use them and gain tech input, and then seek the best price—a method that worked well when the lab recently purchased electrodes. "We looked at several brands of EEG electrodes and got samples of each: gold-tipped and silver/silver chloride versions. Technologists tested them out and gave their leaders feedback," she says.
Reach out to manufacturers directly to find out about try-before-you-buy programs. "At SleepSense, we offer a trial program, which includes many of our disposable sensors," says Sarah Paddock, director of sales and marketing at SLP Inc, makers of SleepSense sensors. "The trial program allows you to try our solutions in your lab risk-free. This way you can see in your lab how the products work, the signal quality, and if the team is happy with the ease of use and comfortability."
System compatibility is another aspect that can be confirmed with a trial.
"There are a lot of resources available by the manufacturers to determine compatibility," Paddock says. "At SleepSense, we have full lines of disposable sensors for nearly any system and are always available to answer questions and help guide people as to which products are compatible with their systems."
Todd Eiken, vice president of product development at Dymedix Diagnostics, says, "There are a number of PSG [polysomnography] systems in use today that have incorporated proprietary inputs or signal conditioning to limit the user to only sensors provided by the PSG manufacturer. Dymedix Diagnostics has gone to great lengths to achieve 'plug and play' compatibility with all current PSG brands and makes the information available in the system compatibility page on its website [https://www.dymedix.com/system-compatibility]," Eiken says.
Lauren Hiroshima, product manager of accessories at Nihon Kohden, says the company fine-tunes its sensors to match the device manufacturer. This is important, she says, as the signal sensitivity between sleep device manufacturers can vary. She recommends the sensor be matched to the device manufacturer, and the connector type specified (safety DIN or keyhole/249 connector).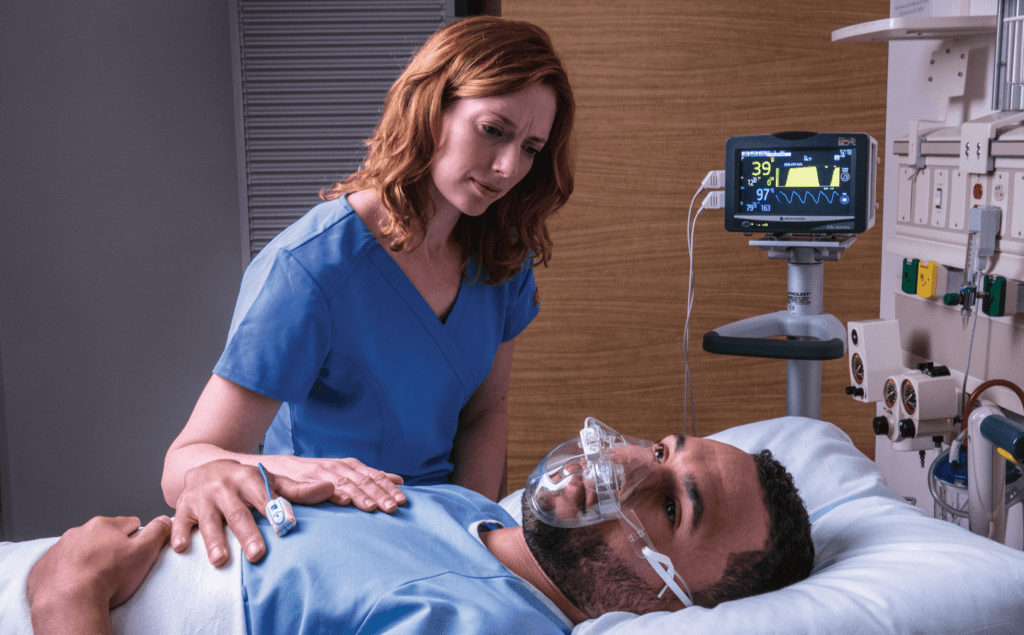 2. Negotiate Pricing.
If you're willing to sign a multi-year contract or if you have multiple locations, you likely have the ability to lower your per-item costs.
"We involved our hospital product buyers to work with the approved vendors and negotiate the best price for the final product selected," Bland says. "And since all of the sleep centers will use the same products, we have negotiating room."
3. Consider New Technologies.
When purchasing new sensors, clinicians have the opportunity to become familiar with new technologies, such as the use of polyvinylidene fluoride film technology and sensors that do double-duty (such as monitor oral/nasal thermal airflow and nasal pressure simultaneously).
"Feel free to step outside of the box and try something new. Many disposable sensors incorporate new and innovative technology that may be beneficial to your staff and patients, which you otherwise may not have ever become aware of without the switch to disposable sensors," Eiken says.
Clinicians should also remain open to new disposable options regarding manufacturers, displays, models, and more. Larry Orbeta, product manager at Nihon Kohden America, recommends trying as many different disposable sleep sensors as possible. "The main goal of any sleep study is to gather a quality record the first time around. Therefore, it is important for the technician to match the disposable sensor types to the study requirements," Orbeta says. "It is highly likely that the sensors used for in-lab and [home] sleep studies will include different types of sensors from different manufacturers."
Sleep professionals should weigh the ease of use for patient- versus technician-applied sensors, and select the appropriate disposable sensor for the type of study and demographic, he says.
4. Keep Patient Comfort in Mind.
Disposable sensors are often more lightweight and easier to apply than their reusable counterparts.
For example, following American Academy of Sleep Medicine guidelines requiring the use of oral/nasal thermal airflow and nasal pressure monitoring during in-lab sleep studies doesn't necessarily mean two different sensors will be taped together. Some disposable sensors can do both functions and have the added benefit of patient peace-of-mind that the sensor will be used for only them. "ThermoCan Cannulas are completely disposable, so anything touching mucous membranes or hanging over airways is discarded," Paddock says. "ThermoCan Interface Cables insert into the sides of ThermoCan Cannulas, transmitting the thermal airflow signal to the PSG system and replacing the need for reusable thermistors."
Top photo: The adhesive backing  of Dymedix Diagnostics' AccuSnore disposable sensor allows for multiple placement locations during testing to facilitate accurate capture of snoring activity.
Lindsey Nolen is a Jacksonville, Fla-based journalist who has been writing about healthcare for over 5 years.