Initial cost is only one of many factors you should keep in mind when seeking the perfect home sleep testing device for your practice and your patients.
There is little argument that home sleep testing (HST) is here to stay. However, the low reimbursement rate for HST compared to in-lab polysomnography (PSG) creates a number of challenges for sleep labs that may be reluctant to invest precious financial and clinical resources into home testing. Case in point, the plethora of HST devices that are available in a range of price points and capabilities can make a clinician's head spin.
But taking care to choose the right device for the patient can have long-term benefits for a sleep lab beyond the initial reimbursement. ResMed noted that it has conducted research that has shown that sleep labs offering HST in addition to PSG do more in-lab business than labs that do not offer HST. So, taking extra care in choosing an HST device that efficiently and effectively diagnoses a patient's sleep apnea could be one of the best investments a sleep lab can make.
The following nine strategies to effectively choose the right device reflect the insights of senior product specialists at Cadwell, CleveMed, Philips Respironics, ResMed, and SleepMed. The list is in no particular order.
1. Type of Device
"Type III devices are the most popular because the cost per test compared to the reimbursement rate gives the best profit margin," says Renee Gapen, senior marketing manager of Healthcare Informatics at ResMed. "More importantly, the Type III devices are easier for patients to use compared to Type II devices, increasing the chances for a successful test, and saving sleep labs time and resources. However, if you need to capture sleep efficiency, then you may need to evaluate Type II devices, which also capture EEG data."
2.  Simplicity
"Patients will need easy to understand, simple instructions and preferably a setup video to hook up the device. The device should be able to easily initiate the recording, or have an auto start function," says Jeremy Andra, product manager for Cadwell.
Gapen also notes simplicity has an important financial dimension for sleep labs. "Because patients will be setting up the test themselves, they need to be able to do it right the first time. Each retest costs a lab time, resources, and valuable staff hours. Look for an HST solution that has ease of use and efficiencies built into the system to increase the testing success rate," she says.
3. Data capabilities and security
"If your facility has off-site interpreting physicians, you'll want to make sure that the system has secure, and low-cost, cloud-based access. This will save time and resources by allowing physicians to interpret the test results wherever they are, while still having the ability to annotate the raw data files," Gapen says.
Cheryl Iodice, senior director, Field Marketing, Americas, Philips Respironics, adds that capturing usable data is imperative to the efficiency of HST. "One of the biggest impacts on the cost of conducting HST is having the device returned without usable data," she says. "This can lead to additional shipping costs, loss of patients in follow-up, and, ultimately, fewer patients being tested."
4. Cost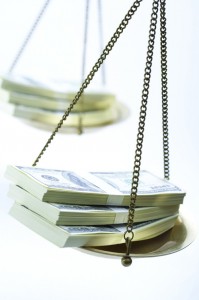 "The initial cost of the HST device is important, but it is also important to consider the cost per test by factoring in the cost of consumable parts, which are replaced after every use, like the device battery or nasal cannula," Gapen says. "The cost of these parts can add up quickly, so it is worthwhile to look at the acquisition cost as well as the per-test costs."
Andra also cautions about focusing only on the price tag. He notes that a device that has a low purchase price could end up costing more in the long run, which he likened to a low-cost computer printer that consumes ink more quickly than a high-end model. "Sometimes the low cost of the recorder seems attractive to the customer, but the high cost of disposable ongoing supplies will be burdensome long term," he says.
5. Reputable company backing
"Make sure the company is focused on the industry and backs its products with warranties, free software upgrades, telephone support, and outstanding customer service. The purchase should not end upon delivery of the recorder," Andra says.
At SleepMed, a warranty program guarantees that a loaner device will be provided if the HST is unavailable for more than two days. Plus, "all software upgrades are done automatically because of our cloud-based platform," says Charlie Alvarez, EVP, sales & marketing at SleepMed.
6. Flexible ownership options
"Consider companies that allow you to rent, lease, or purchase outright or that offer a fee-per-use model. Choose the option that best suits your business needs," Andra says.
"Many customers like renting because it gives them the opportunity to try the equipment before making a capital purchase," says Sarah Weimer, director of sleep products at CleveMed. "Rented equipment is always covered under warranty, and many customers like this piece of mind."
7. Flexible IT solutions to minimize software requirements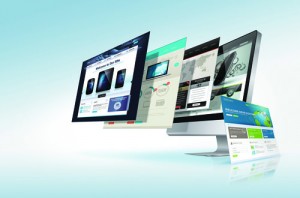 Solutions exist that allow HST studies and lab studies to run on the same software. "In 2009, we began to transition the software support of all of our diagnostic devices so that, today, all of these diagnostic solutions are supported by a common software platform. We continually seek to introduce features to the software that support a lab's workflow. The software can also be deployed in a variety of IT environments, from a simple LAN to an advanced cloud-based server," Iodice says, describing how Philips solved this issue.
8. Sensor set for obstructive sleep apnea (OSA) identification
"The American Academy of Sleep Medicine sets the standards and best practices in sleep medicine. Its recommendations are well studied and validated. Many physicians and clinicians use its guidance when creating policies and procedures. Having a recommended sensor set provides signals and data that clinicians utilize in their in-lab studies," Iodice says.
 9. Body position sensor
"Body position is important so the clinician can determine if positional apnea is present. This is vital because many patients' apnea is much more severe when they are sleeping on their back versus on their side," Iodice says.
While there may be additional strategies to consider, analyzing these components will be helpful in making the right choice for patients and maintain the efficiency and efficacy of the lab's HST program.
C.A. Wolski is a contributing writer for Sleep Review. Comments and questions may be submitted to sleepeditor@allied360.com.