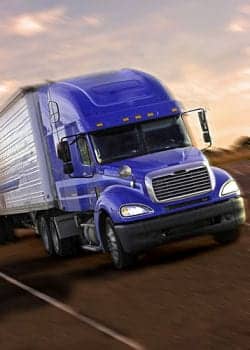 Enrollment First, a company focused on providing health insurance options for independent contractors including commercial drivers, will provide its members with access to obstructive sleep apnea (OSA) home testing services offered by Aeroflow.
Aeroflow's services will allow thousands of transportation operators in the Enrollment First network to be tested for sleep apnea at home or even at rest stops, in order to minimize time spent out of their truck. The flexible testing will save money, time and potential lives, according to Enrollment First.
The partnership recognizes the common health threats to drivers, specifically sleep apnea, which can lead to fatal accidents and increasing healthcare costs.
"We understand the concerns of independent contractors and have real solutions for their needs. We care about a healthy America—that's why we offer flexible, comprehensive wellness programs and meet you where you are—at the truck stop, in the cab, or even in your home," said Hazen Mirts, president and CEO of Enrollment First.