By Franklin A. Holman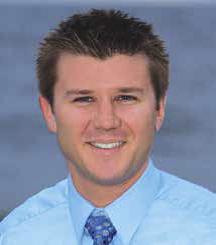 All 19 Sleep HealthCenters clinics abruptly closed in late January due to a confluence of financial struggles and the rapid changes created by the onset of home sleep testing (HST) requirements. The closure of one of the premier sleep center groups in the nation underscores the need for labs to be well prepared for HST.
"Start preparing for the change to predominant testing done in the home," says Lawrence Epstein, MD, chief medical officer, Sleep HealthCenters. "Discuss with insurance companies their plans for implementing home-based testing. Embrace home testing and work with the companies to ensure they create local networks so they can participate in home testing."
Failure to prepare could put your center in a position where you could be squeezed by the combination of reimbursement drops, HST insurer requirements, and the changes that come with the health care overhaul. This is what happened to Sleep HealthCenters.
"There were drops in reimbursement for clinic visits, drops in reimbursement for PAP services, and an almost 30% decrease in reimbursement for in-laboratory sleep studies over the last 3 years," Epstein explains.
In addition, it was difficult for Sleep HealthCenters to prepare for the initiation of home testing because most insurers would not pay for home testing until a set date after which they wanted to switch as many tests from the lab to the home as possible. With fixed, long-term rental agreements for lab space, it was not possible for Sleep HealthCenters to get out of their leases.
The introduction of home testing brought on additional challenges. "There was a drop in volume of studies as referring physicians did not know how to utilize home studies and couldn't navigate the authorization process," says Epstein. "The need for titration studies dropped because of the concurrent introduction of auto-titrating PAP devices." In addition, outside companies were brought in to administer the tests, cutting out the local sleep centers. Adding to the challenge, the prior authorization programs that were introduced to facilitate the conversion to home testing increased administrative sleep testing costs.
Further tightening the screws on the company's finances was the bad economy coupled with changes in health care policy as part of the overhaul of the health care system that has occurred first in Massachusetts but is now happening across the country, Epstein says.
Sleep Review's 2013 sleep center survey, published in March, finds that 64% of labs currently offer home testing for privately insured patients, and 67% expect to be administering home tests in the next 6 months. These results suggest that nearly a third of sleep centers are not prepared for the rapid changes experienced by Sleep HealthCenters.
If your lab is in that position, Epstein suggests getting ready immediately. "I think other sleep centers should start preparing for this now," he says. "This has happened first in Massachusetts but will be coming to the rest of the country shortly. I have had discussions with multiple insurance companies and know they are all considering similar programs." SR
---
Franklin A. Holman is the editor for Sleep Review. He can be reached at fholman@allied360.com.