EnsoData has received an additional FDA 510(k) clearance for new capabilities and enhancements to its product EnsoSleep, an AI-assisted sleep autoscoring solution.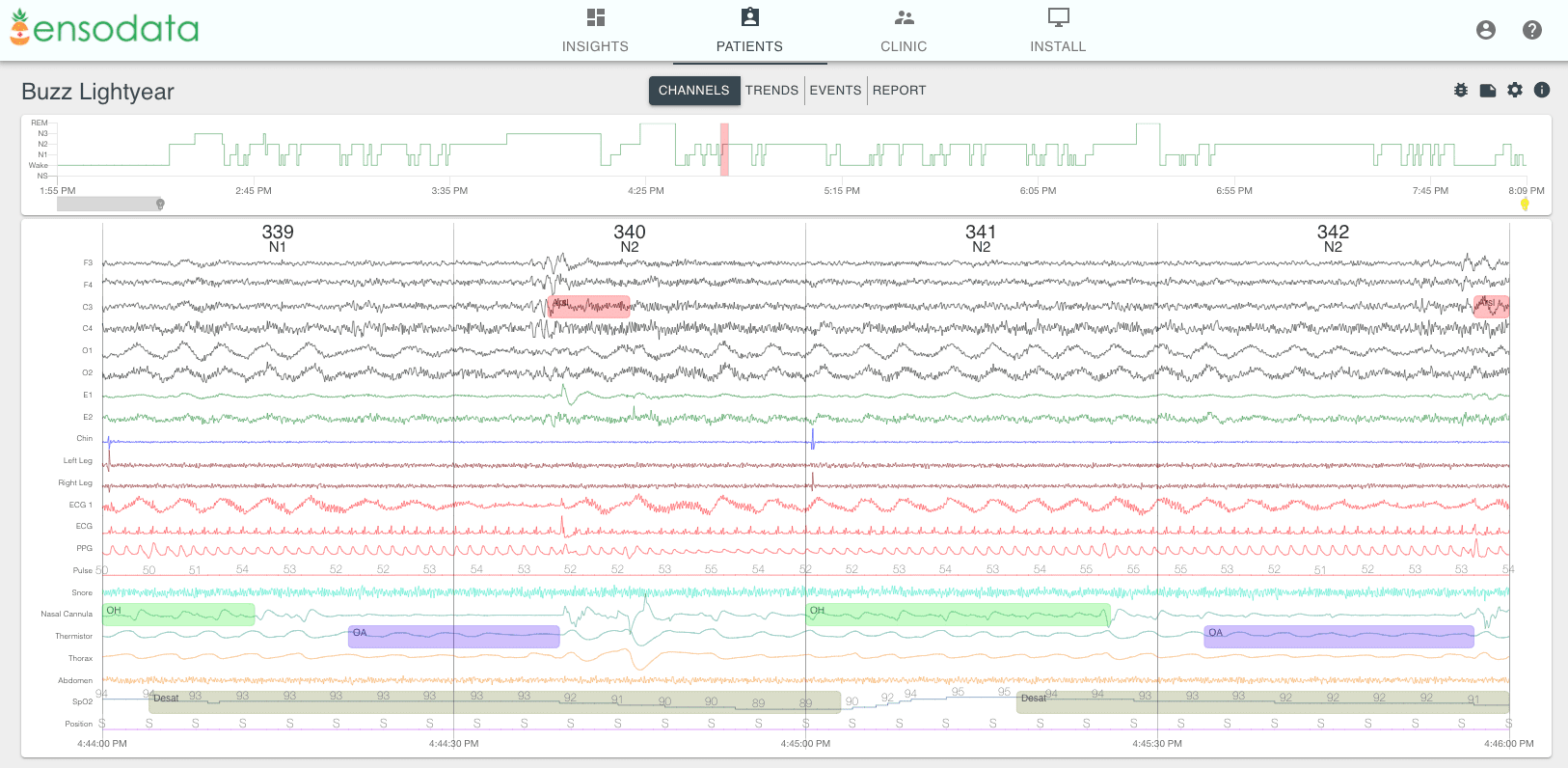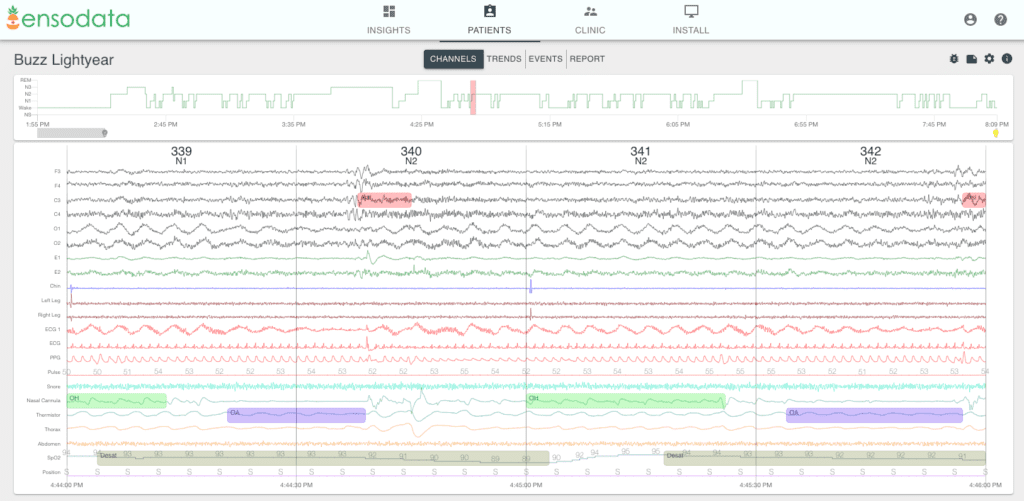 Originally cleared by the FDA in 2017, this additional clearance expands EnsoSleep's capabilities to enhance the care sleep providers can provide:
EnsoTST: EnsoSleep's variation of total sleep time, which is powered by single channel photoplethysmogram (PPG) data, as PPG is among the most ubiquitous, continuously recorded vitals in home sleep testing (HST) devices. The new capabilities with total sleep time aims to make HST diagnosis more reliable and increase access to sleep data for consumers
Sleep scoring and staging for pediatrics (ages 13 and up): This is AI cleared for pediatric populations above 13. It will help clinicians diagnose sleep apnea in adolescent and teen patients.
EnsoViewer (pictured): EnsoSleep now provides an interoperable PSG/HST data viewing, editing, and reporting tool, optimized for clinician experience, and fully inside the web browser, so device data is not tethered to the bedside.
New event types for chronic respiratory and cardiac patients: The update introduces additional sleep apnea subtyping and detection capabilities, including Cheyne-Stokes respiration, periodic breathing episodes, respiratory rate, and more.